If you're thinking of driving a heavy goods vehicle for your career, you need to get a new licence.
There's a huge shortage of HGV drivers in the UK at the moment, with the Road Haulage Association saying that 10,000 are needed.
So if you get your HGV licence now you should be in high demand in the jobs market.
To get that in-demand licence you need to take the four-part Driver Certificate of Professional Competence (CPC) test.
You also need to do the CPC if you want to be a bus driver or a coach driver. Here's what you need to know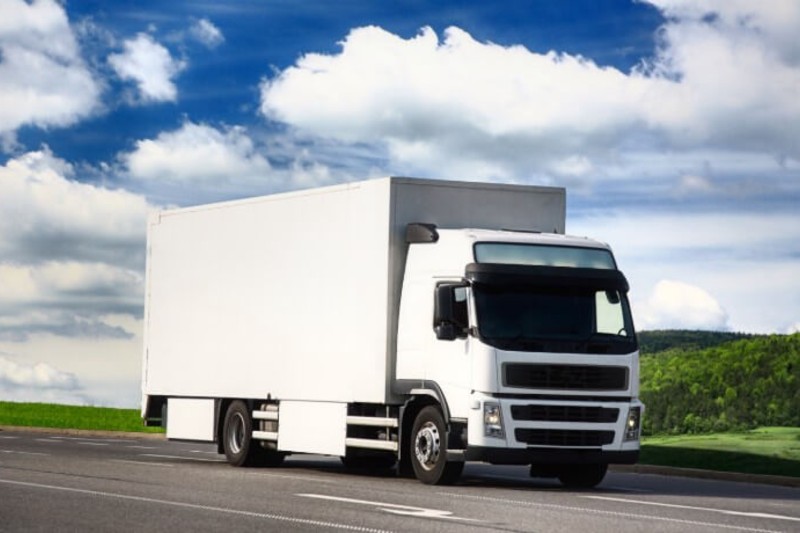 Getting a provisional HGV licence
Before you apply for the CPC you need to get your HGV provisional licence. To apply for one you need to be over 18 and already have a full car licence.
There are different types of van licence depending on the size and type of vehicle you want to drive.
Once you've decided on the type of licence you need, you can order the D2 and D4 forms from the DVLA.
The D2 is the application form for the licence. The D4 needs to be filled out by your GP or a private firm that specialises in medical exams for drivers.
An optician might need to fill in the section about your eyesight.
If you're an insulin-dependent diabetic, you have to prove you are managing the condition well before you're considered for an HGV licence. You also need to have annual medical checks.
Other medical conditions might also need to be declared to the DVLA.
Once the forms are completed, you send them to the DVLA. There's no application fee.
How long does it take to get a provisional HGV licence?
It should take around three weeks to get your provisional HGV licence. But there've been some well-publicised delays at the DVLA in recent months. So, it's likely to take longer than that.
It may also take longer if any of your personal or health details need to be checked.
What does the CPC test involve?
Once you've got your hands on your provisional licence you can apply for the CPC test.
The test consists of four parts:
Theory
Case studies
Driving ability
Practical exam
You need to pass all of these to get the full CPC unless you have 'acquired rights' because of your existing driving experience.
Driver CPC part 1 test: theory
There are two parts to this – multiple choice and hazard perception.
The tests are booked separately but you can complete them on the same day. You need to pass both of them within two years to get your theory certificate.
Multiple choice
You get 1 hour and 55 minutes to answer 100 multiple choice questions. The pass mark is 85/100.
Hazard perception
Here, you have 19 videos to watch. Each of them has 20 developing hazards that you need to spot. The pass mark this time is 67/100.
When you've passed both parts you get a certificate. You need this when you book your part three driving test.
The certificate is valid for two years from when you passed the first part of your test.
Driver CPC part 2 test: case studies
You can book this as soon as you've got your provisional licence through. But if you're not going to be driving HGVs for a living you won't need to take this part of the test.
This assessment contains seven case studies based on situations you're likely to come across while driving a large vehicle. You can find practice tests for this module free online.
You'll get 1 hour and 15 minutes to answer six to eight multiple choice questions on each case study. The pass mark is 40/50.
Your pass letter should contain a reference number that you need to book part four of the CPC. The pass letter is valid for two years.
Driver CPC part 3 test: driving ability
You have to take this part of the test whether you're going to be driving recreationally or for a living.
As well as the relevant documents you must turn up with a
lorry, bus or coach that conforms to the DVLA's standards.

The practical test lasts 1 hour and 30 minutes. It includes:
Vehicle safety questions
Practical road driving
Off-road exercises
Vehicle safety questions
Like a car driving test, expect to be asked some 'show me, tell me' questions such as:
Show me what instrument checks you'd make before and after starting the engine on this vehicle
Tell me how you'd check if the condition of the body is safe on this vehicle
GOV.UK has a full list of these questions.
Practical road driving
During your practical driving test the examiner scores you on how you:
Use the vehicle controls
Move away at an angle, uphill and downhill
Do a controlled stop
Use the mirrors
Give appropriate signals
Show awareness and anticipation of other road users' intentions
Manage your progress and control your vehicle speed
Deal with hazards
Select a safe place to stop.
There's also 10 minutes of independent driving. This is to test your ability to drive safely while making independent decisions.
Off-road exercises
These include an S-shaped reverse into a bay.
Passing the test
You pass your test if you have 15 or fewer driving faults and no dangerous faults.
Driver CPC part 4 test: practical demonstration
Like part two, you only need to take this part of the test if you plan to drive for a living. As well as your documents you need to bring a DVLA-approved lorry, bus or coach to take your test in.
Your examiner should test you on being able to:
Load the vehicle safely and keep it secure
Stop trafficking in illegal immigrants
Assess emergency situations
Reduce physical risks to yourself or others
Do a walkaround vehicle safety check
Questions are based on the CPC syllabus. There should be five topics each with a maximum of 20 points. To pass you must score at least 15/20 in each section and have an overall score of at least 80/100.
What ID do I need for the CPC tests?
You need to take some form of ID to each of the tests. This must be one of the following:
A UK photocard driving licence
A Northern Ireland photocard driving licence and paper counterpart
An EU photocard driving licence and paper counterpart, if you have one
If you don't have a photocard driving licence you need your paper licence and a valid passport.
What's the difference between HGV Class 1 and Class 2?
Which class you have determines which HGVs you can drive. A Class 1 HGV licence allows you to drive a C+E vehicle, like an articulated lorry. A Class 2 HGV licence allows you to drive a class C vehicle such as a rigid lorry.
What type of HGV licence should I get?
The type of HGV licence you should get depends on the size of the vehicle you need to drive and what it carries. The different categories include:
Class 1: This may also be referred to as C+E. This is for vehicles weighing more than 7.5 tonnes with a detachable trailer. Often used on longer routes.
Class 2: Also called a category C licence, this is for vehicles weighing more than 7.5 tonnes with a rigid base. Fire engines and bin lorries would fall into this category and are most commonly driven around towns and cities rather than on motorways.
Category C1: For smaller vehicles weighing between 3.5 and 7.5 tonnes. If you passed your driving test before 1997 you should automatically have one of these licences.
Category D: You need this type of licence if you're driving passengers in an HGV, for example a bus or a coach.
Lorry Loader: This type of licence also permits you to use lorry loaders or hydraulic attachments to put items onto a long bed
ADR: This stands for Accord Dangeroux Routier. You might need it if you have to transport dangerous goods, like fuel or other flammable liquids.
What happens if I fail any of these tests?
With each of the four parts of the CPC test you can book another test straight away if you fail. But you won't be able to take the new test for another three working days.
What happens when I pass the CPC?
Congratulations! You should be sent a Driver CPC card, sometimes known as a driver qualification card or DQC.
You need to carry this card with you if you drive professionally. The fine for being caught without it is £50. You can drive without it if you're waiting for it to arrive, though.
If you've chosen to do only parts 1 and 3 of the CPC then your licence should be marked with the code 101. This reflects the fact that you're only allowed to drive recreationally and not for profit.
HGV licence renewal
Once you've got your HGV – or bus – licence you have to renew it every five years. And to keep your licence you need to do 35 hours of training within each five-year period.
When you reach 65 you have to renew your HGV licence every year.
How much does it cost to get an HGV licence?
While it costs nothing for the provisional licence, there are costs to take each stage of the Driver CPC.
| Stage of driver CPC | Cost |
| --- | --- |
| Driver CPC part 1- theory- multiple choice | £26 |
| Driver CPC part 1 - theory - (hazard perception) | £11 |
| Driver CPC part 2 - case studies | £23 |
| Driver CPC part 3a - off road exercises | £40 |
| Driver CPC part 3b - on road driving | £115 |
| Driver CPC part 4 - practical demonstration | £55 |
| Total cost | £270 |
Parts 3b and 4 cost more if you take them on evenings, weekends or bank holidays. Part 3 is then £141 and part 4, £63.
Add to this the cost of getting your driving up to the standard required for the test. And any costs associated with medical tests.
Don't forget to look at your van insurance options, too. You might be able to get specialist truck insurance for your HGV.