Jack joined us in the first half of 2021 as a product executive after a number of years as project management lead at Cloud.IQ.
Jack looks after our motorbike insurance product.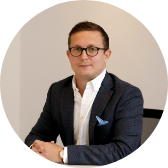 Jack's motorbike insurance tip:
"If you're trying to cut costs on your insurance, you might be thinking that as third-party-only is the lowest level of cover for your bike, it'll also be your cheapest option. The truth is, that's not always the case. Our research shows that comprehensive cover for your bike can often work out cheaper. That means you can end up saving yourself some money, but also get a higher level of protection for you and your bike. That's win win! It's easy enough to check as well. Take a few minutes and get a quote for each level of cover to see for yourself."