Whether you run your own business or need one for life outside of work, buying a second-hand van is the most affordable option. But it does come with its own challenges.
So what do you need to know? Where should you look for a decent one and how much is it likely to cost? What questions should you be asking before parting with your cash?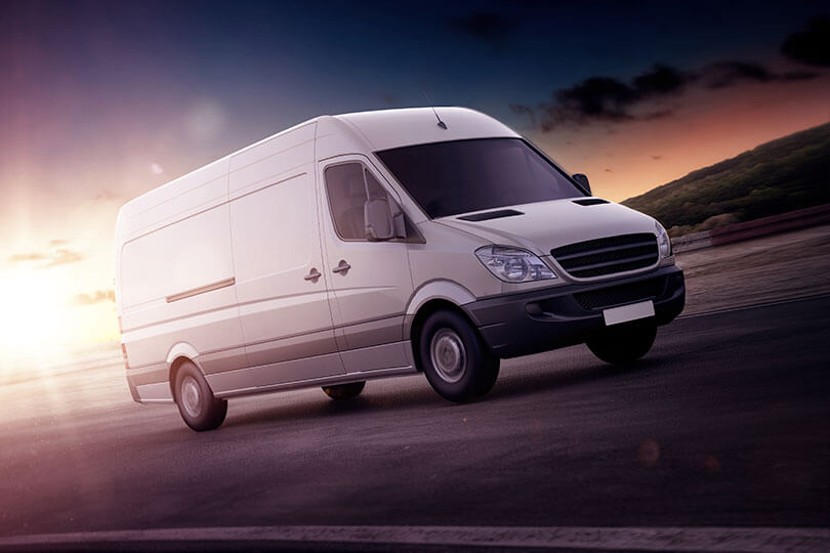 Decide what type of van you need
Vans are bought for a variety of reasons. Do you want one to drive daily or just to transport your band's gear at weekends? Is the plan to turn it into a camper for weekends away?
Or do you plan to start up a business and need a potential workhorse?
How you use it could shape the type and size of van you need. Is there any point buying a 3.5-tonne beast if you run a gardening business and only need to carry a mower and a couple of spades?
To find the type of van you need, read our guide to the different van body types.
To find the best van to buy second hand it's also worth looking for used versions of the latest models.
Check out the best pick-up trucks, electric vans and small vans currently available as well as the best vans overall.
If you want to cut your carbon footprint by buying an electric van, find out everything you need to know in our electric vans guide.
Do your research on van models
As well as reading reviews of van models online, it's also worth joining owners' forums on Facebook for the models you're interested in.
You can enjoy free access to the knowledge and expertise of current owners who are more than willing to share their experiences – both good and bad.
They should also help you decide which of the range is most desirable. And they could highlight any known issues with particular years and tell you what to look out for on any test drive.
They can also tell you how much you should expect to pay.
When you're thinking about what to buy you should consider the payload of van models – the maximum load they can carry.
The load space is also important to make sure you'll be able to fit in whatever you need to.
There certainly isn't a shortage of vans available. Keep an eye on AutoTrader, local Facebook pages and other websites such as Gumtree for any models you particularly favour. You can also ask dealers to keep an eye out.
The owners' forums could also be a useful source of vans for sale. The problem isn't finding vans, it's setting search limits. Think about how much you want to spend and try to stick to that budget.
Check the van history
You should find out as much as possible about the van before arranging a test drive.
How a van has been used could tell you a lot about its state of health.
A high-mileage example that's been serviced regularly could be better than one with fewer miles that's been forced to carry heavy loads.
It's essential to check the following van documents before you decide to buy it:
The V5C, also known as the registration document or log book
This tells you who the registered keeper is, which could be a person's name or a company. Check that the person or company you're dealing with and their address match what's on the V5C.
You should also check that all the other information on it tallies. Check the make and model of the van, the number plate and the vehicle identification number (VIN). You can find the VIN number at the bottom of the windscreen.
The document also shows you how long the person selling the van has owned it and how many previous owners it's had. If a van has been sold frequently it could be a sign that it's not up to scratch.
Be suspicious if the seller says they don't have the V5C. Don't buy a van without seeing this first.
MOT certificates
As well as a record of when it passed or failed, these should highlight any problems, defects and advisory notices.
If the seller doesn't have the current certificate to hand you can use our MOT check tool to find out if it currently has a valid MOT.
Ideally the seller is able to give you a bundle of the van's previous MOT certificates. If not, you can check it's MOT history on GOV.UK.
You can also get a V888 form on GOV.UK. This lets you send off for information about the van or registered keeper from the DVLA if you have 'reasonable cause' for concern.
Service history
You should ask to see the van's service history to make sure it's been regularly serviced and maintained well. This also helps you sell it in the future as long as you continue to service it regularly.
Check the mileage
Like cars, it's a good idea to check the mileage of any van you're considering. As a rough guide, 12,000-13,000 miles a year is considered average.
But don't look at mileage in isolation - you need to think about it in conjunction with its age and how it has been used. A low mileage isn't all it's cracked up to be if it's been jammed to the rafters with heavy items or done a lot of stop-start driving in busy traffic, for example.
This means there is no such thing as a 'good mileage' for a van.
Test driving and van insurance
If you decide to arrange a test drive make sure you're properly insured, especially if it's a private sale.
If you're not protected by the owner's policy you may need to take out short-term cover. Speak to your insurance company to see how much this might cost.
It's also worth checking how much the van would cost to insure before you buy it by comparing van insurance quotes. If it's sky high this could be a deal breaker.