Volkswagen van insurance
Find a great insurance deal for your VW van with Confused.com
Get a van quote
Whether your Volkswagen van is a business essential workhorse or just an everyday run-around, it's important to have the right insurance cover in place to protect you, your business or family from loss, and that's where Confused.com could help. We compare a large panel of insurance providers, on a range of specialised insurance products, to help you find the right cover at our best price.
To help you understand the quotes you get for your van insurance, we've compiled some important data about Volkswagen's current range of commercial vehicles. These factors will all contribute to and help determine the insurance premium you can expect to pay for any vehicle in their current range. For example, if your VW caddy has the largest, most powerful engine in the range, you could pay a higher insurance premium than other models in the range.
Volkswagen Model
Engine Size
Caddy
1.6 – 2.0TDI, 5/6 speed manual
3.2 - 4.2m3
2
703 - 752kg
Transporter
2.0TDI 5/6 speed manual, 7 speed dual clutch
5.8 - 9.3m3
2 - 8
597 - 1333kg
Crafter
2.0TDI, 6 speed manual
6.9 - 17m3
2 - 8
1019 - 3022kg
Amarok (pickup)
2.0BiTDI
2.5m3
2 - 5
772 - 1145kg
*All information taken from Volkswagen website and Parkers.co.uk
Founded - 1937
Founder - Ferdinand Porsche
Headquarters - Wolfsburg, Germany
Products - Automobiles
Volkswagen, which means 'people's car' in German, is a German automobile producer headquartered in Wolfsburg, Germany. They are Germany's biggest automobile manufacturer and the second biggest in the world. They are also credited with spending more than any other automaker on research and development of emerging products.
They have now enjoyed more than 70 years as a market leader in automobile production, and have secured their reputation as a producer of high-quality, reliable vehicles. Their commercial range can be configured to a range of specifications, making them a suitable addition to most fleets and businesses. You can find more information on the Volkswagen range at their website, including specific vehicle details and specifications. You might also want to try the following resources to learn more about the potential costs of owning a Volkswagen van;
Confused.com's powerful comparison engine can compare several insurance quotes in minutes
The DVLA website can help you predict what tax band you can expect to find your Volkswagen van in
Need more help? Take a look at our expert guides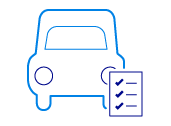 Van registration history check
Do you really know what you're buying? Has the van been stolen or written off? Enter a reg plate to see a vehicle's past.