Buying a second-hand van - what you should know
Before you buy your second-hand van, there are a few things worth considering.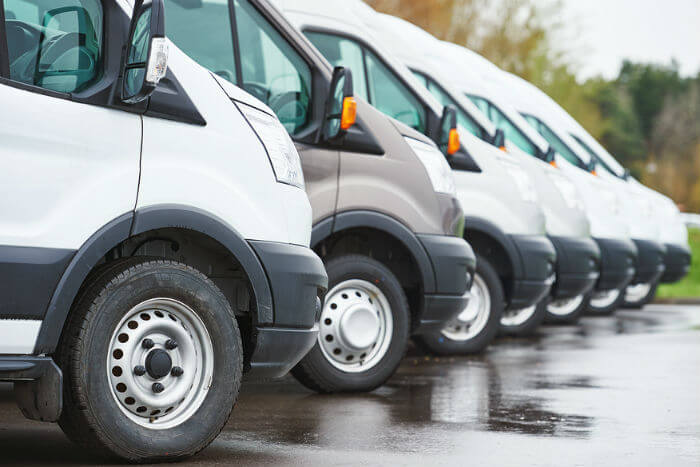 Most vans are notoriously tough, reliable workhorses that are built to withstand a tremendous amount of punishment.
This is essential when you consider most spend their working lives being hammered up and down motorways and A-roads.
While this is great news for those buying new, it does present a number of challenges for those buying second-hand.
Be a careful buyer
You may love and cherish your van, but others may not have treated theirs with such care.
Therefore you'll need to be very selective about the vehicles you look at. Ask questions about its previous uses and carry out your own extensive checks. This will ensure you're not buying a vehicle that's going to breakdown within the first week of use.
Prepare for your van search
The size and type of van you choose will depend on what you're using it for. Whether that's transporting a couple of ladders, food, packages or maybe more substantial items.
A couple of questions to think about would be if there's racking or additional security. If you're transporting expensive tools, this'll definitely be something to consider.
There are many different types of van to choose from. The most popular are:
panel vans

smaller, car-derived vans

pickups/tippers

Luton vans
Getting the most suitable specification will help cap costs. You'll be using the least amount of fuel possible, and potentially spending less on insurance and vehicle tax. The built-in security will help reduce your premiums too.
Then you need to consider engine size. Which is most suitable will depend on how the van's going to be used.
If it's going to be driven on motorways at high speeds for hours then a larger engine should be more fuel efficient. A bigger engine should mean less revving, which'll burn a lower amount of fuel.
Conversely, those with smaller engines can be expected to save fuel if you mostly drive in cities.
Getting started
With your ideal van in mind, it's time to start the search. There'll be plenty of vans available so take your time. Check the local paper, surf eBay and visit any specialist outlets in your area – particularly if they have a good reputation.
Having a second pair of eyes is always helpful. Try to take someone along that knows about vans. They'll be able to tell you what to look out for if you're unsure.
Be careful not to get seduced by the price alone. Cheap may mean poor quality. Which could mean more expensive trips to the garage in years to come.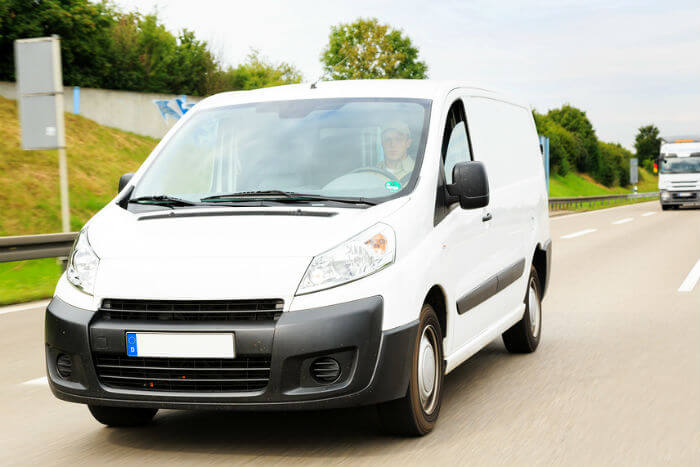 How to make your decision
So what else should you look out for? Firstly – what's your general impression of the van?
Examine the bodywork for signs of any repair work and ensure all the doors fit snugly together. Then look at the mileage. Does it seem fair?
Check for signs of wear and tear in the cabin itself. If it's badly damaged and the mileage is low then this could suggest that someone may have tampered with the milometer.
Of course, you can't form a proper judgment until you've given it a run. Test the brakes thoroughly. Consider carrying out an emergency stop on an empty stretch of road and see how it reacts. If it swerves then there could be a problem.
Other essentials to examine are the engine. Insist on driving it when it's cold. This will ensure that unscrupulous sellers can't mask any starting problems. Then see if the gears move smoothly. Also, any clonking noises should be taken as a red flag.
Even if the van seems perfect in every way, you won't lose anything by haggling.
Getting the right cover
It might be worth considering getting a van insurance quote on your potential purchase. This'll help to give you a rough idea of the overall costs of different makes and models.