There are lots of policies to choose from for insuring an empty property. So before you get a new policy, it's worth understanding exactly how home insurance for empty houses works, and weighing up the pros and the cons.. Here's what you need to know.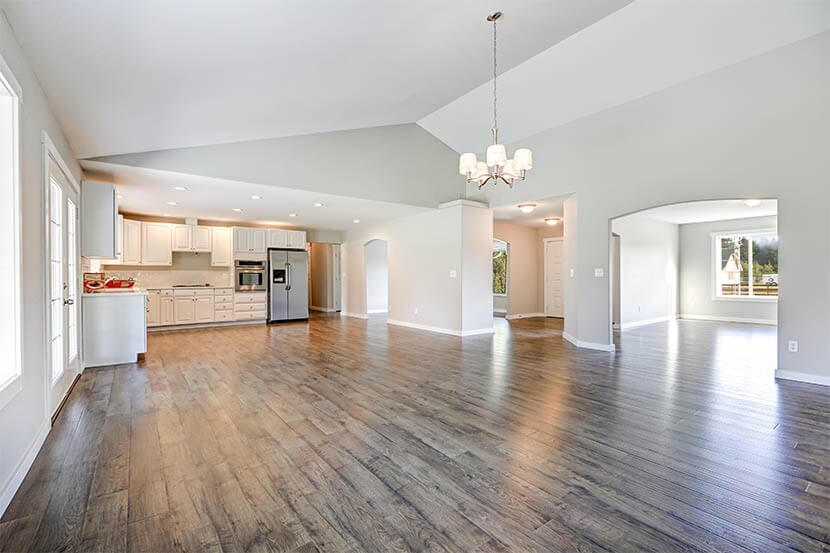 What is unoccupied home insurance?
Unoccupied home insurance covers your property if it's left empty for more than 30 days. It's also called empty house insurance.
Policies for empty properties tend to last for three, six, nine or 12 months at a time. But the specifics can vary between insurers, so take note when comparing policies.
Compare home insurance quotes
What does unoccupied home insurance cover?
By and large, unoccupied home insurance covers your home against:
Damage from fire, storm and flooding
Vandalism, theft and damage from attempted theft
Damage caused by burst pipes or escape of water.
If you need to insure an empty house you may want to consider the risk of someone entering the property and refusing to leave.
Some policies might also cover legal expenses or public liability. This could be useful if you have to evict squatters, for example, or someone is injured on your property.
What does unoccupied home insurance not cover?
There tend to be a few exclusions to empty house insurance policies, and some might not cover:
Damage made by contractors - they should have their own, separate insurance policy.
Damage from renovations or extensions to the property. You'll need to declare with your insurer if there's building work going on.
Unforced entry or burglary - if the windows or doors aren't secure, any theft or damage claims might be turned down.
Do I need unoccupied home insurance?
If a property is left empty the chances of theft or damage rise. A pipe may burst, for example, and no one is there to notice it. Therefore, you might want to consider an unoccupied home insurance policy if:
You've inherited a house after someone has died
You're going into long-term care
You've bought a new house and you're waiting to sell the old one
You're going on a long holiday or you're spending some time abroad
You're a landlord and you're between tenants
You own a holiday home and it's the off-season.
Our home insurance expert Jessica Willock says:
"Two big risks to an empty house are theft and water damage.

Improving your home security could reduce the risk of theft. Install a burglar alarm, and make sure your doors have robust locks.

To reduce the risk of water damage, it's important to keep your pipes from freezing, especially in the winter. Keeping your thermostat at around 12°C could help with this.

Keeping your property in a good state of repair is also a good idea. If you can, check on the house now and again to make sure there are no issues."
Will my standard home insurance policy cover my house if it's empty?
Home insurance is designed to protect you and your home against things like damage from a fire or flood or theft.
Most standard home insurance policies will cover properties on an annual basis but state that it must not be unoccupied for 30 days or more. Although some policies set the limit at 60 days.
For more information see our guide to the different types of home insurance policies.
How much does unoccupied insurance cost?
The cost of home insurance for unoccupied properties will be dependent on the following factors:
The length of time your house will be empty for
Your address and the value and condition of your house
The level of home security you have at the unoccupied home and how many alarms you may have
The level of cover you've opted for, the more comprehensive the policy the more expensive it will be.
How can I lower the price of unoccupied home insurance?
The best way to lower the cost of unoccupied house insurance is by taking your time to compare home insurance prices.
It's a competitive market and you don't need to pick the first policy you see. Make sure you shop around and find a policy that works for you at a price you're happy with.
What if I fail to tell my insurance provider?
If you keep your standard home insurance in place but your property is empty for more than the policy allows, this may invalidate the insurance.
This means if you need to make a claim, you may be rejected because you have broken the terms of the policy.