Unoccupied home insurance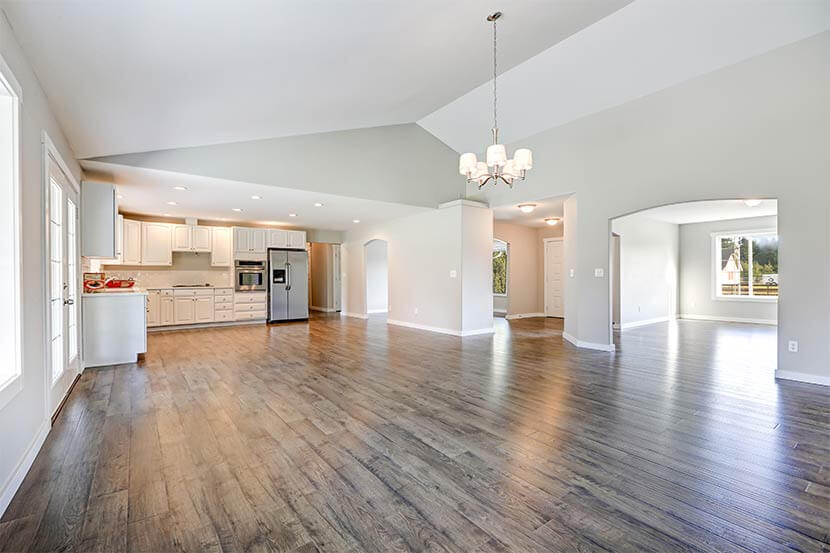 Make sure your house is protected, even when you're not there.
What is unoccupied home insurance?
Unoccupied home insurance covers your property if it's left empty for more than 30 days. It's also called empty house insurance.
Policies for empty properties tend to last for three, six, nine or 12 months at a time. But the specifics can vary between insurers, so take note when comparing policies.
What does unoccupied home insurance cover?
By and large, unoccupied home insurance covers your home against:
Damage from fire, storm and flooding

Vandalism, theft and damage from attempted theft

Damage caused by burst pipes or escape of water.
Some policies might also cover legal expenses or public liability. This could be useful if you have to evict squatters, for example, or someone is injured on your property.
What does unoccupied insurance not cover?
There tend to be a few exclusions to empty house insurance policies, and some might not cover:
Damage made by contractors - they should have their own, separate insurance policy

Damage from renovations or extensions to the property. You'll need to declare with your insurer if there's building work going on.

Unforced entry - if the windows or doors aren't secure, any theft or damage claims might be turned down.
Do I need unoccupied home insurance?
You might want to consider an unoccupied home insurance policy if:
You've inherited a house after someone has died

You're going into long-term care

You've bought a new house and you're waiting to sell the old one

You're going on a long holiday or you're spending some time abroad

You're a landlord and you're between tenants

You own a holiday home and it's the off-season.
Will my standard home insurance policy cover my house if it's empty?
A normal home insurance policy covers houses that are empty for up to 30 days.
If you're expecting your home to be empty for a little longer than this at some time, get in touch with your insurer.
But if your house is empty for longer than the policy allows and you don't tell them, any claims you make may be invalid.
How can I lower the price of unoccupied home insurance?
There are extra risks when a house is left unoccupied for a long time, like an increased chance of theft.
So, you might find that insurance for empty homes could be more expensive than a normal policy.
If you're looking to keep these costs in check, addressing these risks might be a good idea.
Our home insurance expert Jessica Willock says:
Two big risks to an empty house are theft and water damage.
Improving your home security could reduce the risk of theft. Install a burglar alarm, and make sure your doors have robust locks.
To reduce the risk of water damage, it's important to keep your pipes from freezing, especially in the winter. Keeping your thermostat at around 12°C could help with this.
Keeping your property in a good state of repair is also a good idea. If you can, check on the house now and again to make sure there are no issues.
READ MORE: How to protect yourself from burglary
Compare unoccupied home insurance
When you compare home insurance with Confused.com, we'll ask you if the property will be left unoccupied for 30 days or more.
You'll find this towards the bottom of the 'security' section.
If you select 'yes' we'll then ask what's the longest time it's left unoccupied. You can choose between '30-60 days' and 'over 60 days'.
We'll then look to find home insurance policies that suit your needs.