What is landlords' insurance?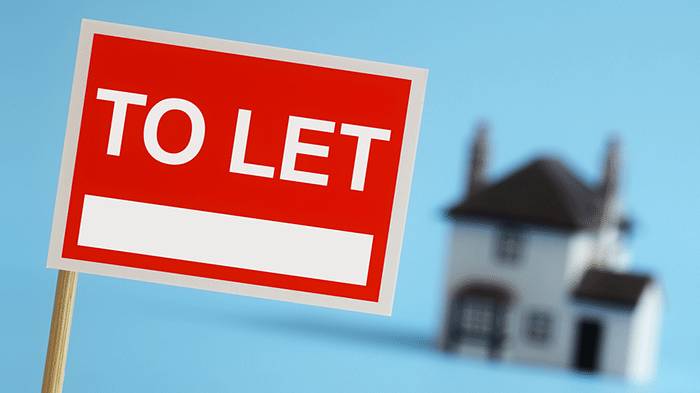 If you're a landlord, there's plenty that can go wrong when you give tenants the run of your house. So it's important to have the right protection in place.
Being a landlord can be an expensive business, and if you haven't got the right cover you'll have to foot the bill if things go wrong.
We take a look at what makes up a good landlords' insurance policy, and why it might be useful.
READ MORE: Landlord and tenant responsibilities
Do I need landlords' insurance?
A thorough landlords' policy can include a number of useful features, such as buildings insurance, accidental damage cover and financial protection against loss of rent.
Landlords' insurance isn't compulsory, but some lenders make it a requirement of taking out a buy-to-let mortgage.
READ MORE: How to estimate the rebuild cost of your home
Landlords' buildings insurance
Building's insurance is one of the main types of cover that a landlord will need. It is important because it protects the bricks and mortar of your property.
For example, if your property suffers a flood or fire, buildings insurance will cover the rebuilding costs.
This usually includes replacing kitchens units and bathroom suites, while some policies may also cover sheds, garages and other outbuildings.
Before you take out buildings insurance you'll need to know the rebuild cost of your property.
READ MORE: What is buildings insurance
Landlords' contents insurance
Contents insurance is another vital piece of cover, particularly if your property is rented fully or part-furnished.
This will protect your beds, carpets, sofas, TVs and other possessions from theft or damage.
It's also possible to get extra cover for accidental damage, which could be anything from a smashed mirror to a coffee stain on an expensive rug.
Look for a policy that will replace your belongings on a "new for old" basis, which means your possessions will be replaced with shiny new ones, should you make a claim.
And remember, you don't have to insure your tenants' possessions - that is their responsibility.
READ MORE: What is contents insurance?
Landlords' liability insurance
Liability insurance can be added as an extra to most policies, and is often a requirement if you offer student or social housing.
It will cover you against tenants who may try and sue you for an accident that occurs on your property.
As you often won't know who is coming back and forth, it can be invaluable for protecting you in the event of injury or death on your property.
READ MORE: Home insurance policy types
Legal expenses insurance
You may also want to consider covering yourself for any legal costs following potential disputes with tenants, including evicting squatters and repossessing your property.
Legal expenses insurance can also cover the cost of defending you against any criminal action.
You might be able to extend your policy to cover the legal costs of recovering any outstanding rent owed by your tenant, so always check the details of your policy.
Landlords' home emergency cover
Emergency cover will cover the cost of arranging emergency repairs following, say, a gas leak, burst pipe, break-in or pest infestation at your property.
It ensures a fully qualified tradesmen will be on hand to sort out household emergencies, 24 hours a day, 365 days a year.
Policies typically cover call-out charges, labour and materials, usually up to a maximum sum of £500 per claim.
Adding up the costs
That is clearly a lot of insurance. But don't panic, some of it isn't that expensive.
And in many cases, the same insurer will offer several types of cover, or bundle them together into the same policy.
But don't just automatically go for the cheapest deals you can find.
Renting out your property to strangers can be a risky business, and you want to be properly covered if something goes wrong.
READ MORE: How much is my house worth?