Landlord home emergency cover is an optional extra to your landlord insurance policy.
This type of emergency home cover provides emergency assistance for your tenants.
As an insurance add-on, this kind of cover comes at an extra cost. So it's worth looking at what it offers before deciding if it's worth it for you.
Here's what you need to know.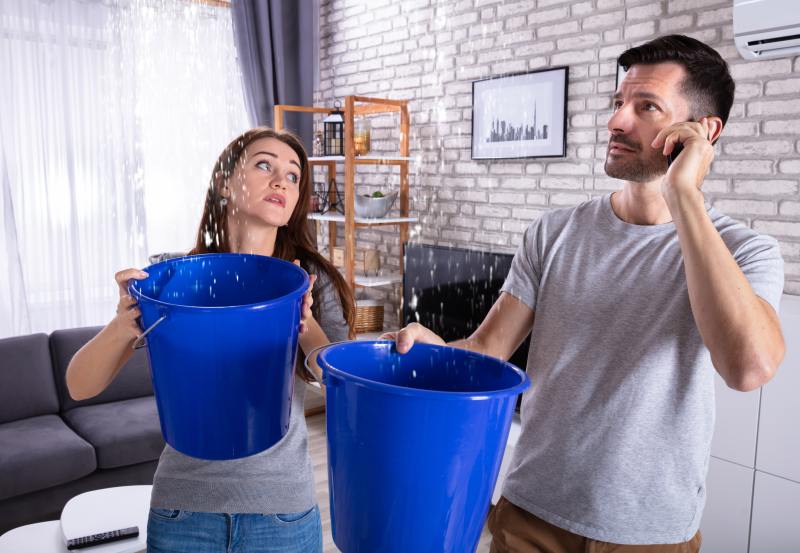 What does landlord home emergency cover include?
Most policies cover emergencies including:
Plumbing and drainage
Boiler and heating breakdowns
Gas and electrical power supply failure
Home security, loss and theft of keys
Some policies also include call out charges, labour costs and materials to prevent damage, or further damage, to the property. Some policies also include:
Up to £500 per claim
No excess to pay
No limit on the number of claims you can make
What's included in a home emergency cover insurance policy might vary depending on your policy. When you buy your policy, you can talk through what's included with your insurer.
If your tenant needs to stay somewhere else while repairs are being carried out, some insurers might also cover the cost of a hotel or alternative accommodation.
Your boiler should be covered for emergencies with this policy, but a separate boiler policy covers other types of boiler mishaps. For more information, read our guide to boiler breakdown cover.
What's not included in landlord home emergency cover?
Usually landlord home emergency cover doesn't include:
General wear and tear
Routine maintenance – including boiler servicing
Faulty work and DIY
Any repairs that are already covered by your contents and buildings insurance
Any further repairs once the initial problem is resolved
Anything you were aware of when you bought cover, for example, faults, damage, or infestations
Properties left unoccupied for more than 30 days in a row
Power failure caused by a power cut
You might also be limited to the number of times you can claim in a year, and accidental damage could be excluded.
What are the benefits of landlord home emergency cover?
You should be able to fix the emergency issue quickly, reducing damage to your property and your tenants' possessions.
The cover usually provides help for emergencies 24/7, all year round.
Without any kind of cover, fixing any emergencies might be expensive. Having cover like this could reduce the amount you have to pay to fix the emergency.
But, you should weigh up the costs of paying for the policy with how much it would cost to fix the problem yourself.
Do I need landlord home emergency cover?
We can't tell you whether this add-on is going to be right for you, but there are clear benefits to home emergency cover. There can be distressing emergencies for tenants that could damage their possessions. So being able to fix the problem quickly minimises discomfort and provides you with peace of mind.
With this cover, you cut out any middle person. You or your tenant call the insurer, and they should then send a tradesperson to fix the issue.
If I claim for home emergency cover can I keep my no-claims bonus?
When you make an insurance claim, this often means losing your no-claims bonus but this depends on the type of home emergency cover you have. If it's a standalone policy, and not linked to your home insurance policy, making a claim shouldn't affect your no-claims bonus.
If it's linked to your home insurance policy you might lose your no-claims bonus. Check the policy details or contact your insurer to find out.
What are the alternatives to landlord home emergency cover?
Without home emergency cover you'd likely have to do the work of arranging the repairs yourself. Finding a tradesperson, getting them to come out, and paying the cost - plus any extra charges for emergency call outs.
Tips for choosing your landlord home emergency cover
There are some key things to check when you're buying landlord home emergency cover. Our home insurance expert, Matt Harwood, says:
What our home & lifestyle insurance expert says
"When you're looking at adding home emergency cover to your landlord insurance policy, I'd recommend checking whether it asks for a call-out charge. You don't want to be surprised by hidden fees when you thought the policy covered everything for you. I'd also make sure that the provider offers a 21-hour emergency helpline to make sure help is available whenever disaster strikes."
"Some firms might charge an excess, which is the initial amount you pay towards a claim. You don't have to pay this on landlord home emergency cover bought through"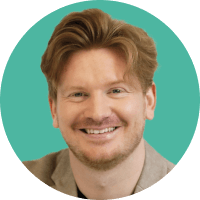 Matthew Harwood
Home & Lifestyle insurance expert
Compare landlord insurance quotes