Almost anyone can learn to drive, but there are rules around the type of car insurance you need if you just have a provisional - and not a full - driving licence.
Average learners take around 60 hours to pass their driving test, according to the DVLA. This is 40 hours of lessons with a qualified instructor, and 20 hours of practice with family or friends.
And while you're learning there are rules to follow to make sure you're doing it safely and legally.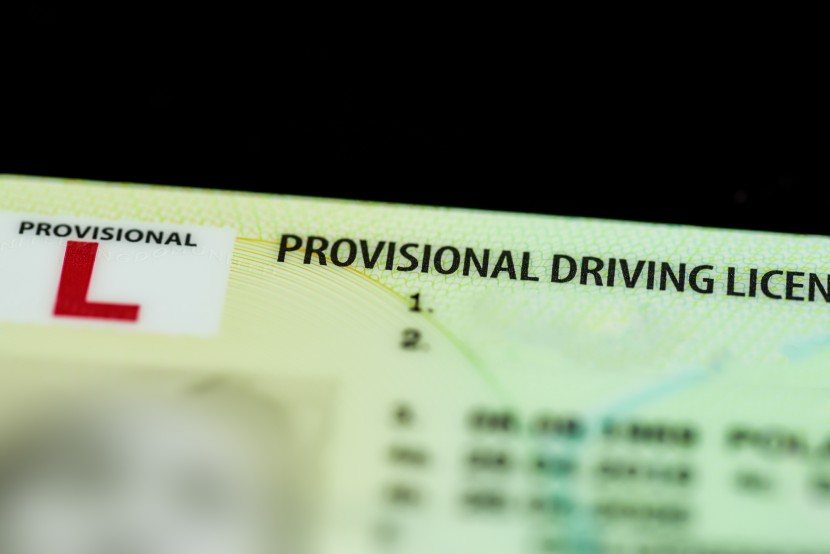 Insurance for provisional drivers
Once you've got your 'L' plates, and your provisional licence, the next thing to think about is provisional insurance.
Whether you need provisional insurance depends on how you're learning to drive:
If you're only learning with a private driving instructor, their car should be insured, so you don't need to buy provisional insurance

If you're learning - or doing any practice in your own car - you need provisional licence insurance

If you're practicing in somebody else's car you can either buy provisional insurance for yourself or ask them to add you as a named driver to their car insurance.
You also need to make sure the car has valid car tax before you drive it.
It might be expensive, because of the increased risk of having an accident, but there are ways to help cut the costs.
Compare car insurance quotes
Can you insure a car on a provisional licence?
Yes you can buy insurance for provisional drivers. In fact, you need to make sure you have valid car insurance cover if you're driving your own car or you're using a friend or parent's car.
Even if you have private lessons booked with an instructor, always check that the right cover is in place.
Provisional insurance rules
Provisional insurance is the same as learner insurance.
You need to be at least 15 years and 9 months old to apply for a provisional driving licence. But most people can't start driving until they turn 17.
Only those who get the mobility component of Personal Independence Payment (PIP) can start driving at 16.
You need to be able to read a number plate from 20 metres away. You also have to have lived legally in the UK for at least 185 days in the past 12 months to get your provisional licence.
To make sure you're following all the rules of a provisional driving licence insurance policy, you also need a supervising driver with you at all times.
Who can be a supervising driver?
You can't just pick anyone to be your supervisor when driving as there are rules they - and you - need to follow.
The driving supervisor must:
Be over 21 years old

Have held a full driving licence for at least three years

Be qualified to drive the vehicle the learner is using

Not use a mobile phone while they're supervising you as it's illegal
Some insurers state that a supervising driver needs to be at least 25 years old. So, always check the terms and conditions of the policy before heading out.
If you're caught driving on a provisional licence without a qualified driver you could get a fine of up to £1,000 and up to 6 penalty points on your provisional licence. Your insurance might also be invalidated.
Does a supervising driver need insurance?
It's not a legal requirement for a supervisor to have insurance. But, as they need to be able to take over driving at any time, it's still a sensible idea .
There are a few options here. If you're learning in your own car, you need valid insurance, but the supervising friend or family member could be added as a named driver.
This means they're insured to drive the car if they need to.
If you're learning in the supervising driver's car, you must be insured to drive it.
Either the existing policy needs to include you as a named driver, or the supervisor can take out a separate learner driver policy.
The benefit of this is their no-claims discount is protected should you make a claim.
What can you do with a provisional licence?
You can drive anywhere with a provisional licence, even on motorways.
You need a supervisor with you at all times though, and to display your 'L' plates on the car you're driving.
For driving on motorways, you'll need to
Have an approved driving instructor with you

Be in a car with dual controls
It's not just cars you can drive either. Your provisional licence covers you to also drive a small motorbike or moped.
It costs £34 for a provisional licence, and you can apply for it online.
How to get cheaper provisional licence insurance
Car insurance for a learner driver is never going to be as cheap as you'd like it.
And, given that learner drivers tend to be younger, insurance costs could be higher again.
According to our car insurance price index, 18-year-olds in Q3 2022 paid £1,581 for their policy, on average. This is over 3 times higher than the national average of £586.
But never fear - there are ways you could help cut your costs. Here we look at some of the main ways to find a cheaper provisional licence insurance policy:
Choose your car wisely
The type of car you drive could make a big difference to the cost of your insurance.
Avoid sporty, expensive, little numbers with huge engines as these could be expensive, if not virtually impossible to insure.
Opting for a car with a relatively small engine and no car modifications - should get you access to cheaper provisional insurance e.
Choosing the right level of provisional insurance
There are 3 levels of cover to choose from:
Third-party only is the lowest level and it covers damage to other cars and injury to other people following an accident.

Third-party, fire and theft also covers your car if it suffers fire damage or is stolen.

Comprehensive cover also covers damage to your own car following an accident.
Only pay for policy extras such as breakdown cover and motor legal protection if you need them.
Compare the different types and see what impact they have on your price. But make sure that you get the right level of cover for your needs.
Add a named driver to your provisional insurance policy
Insurance companies often give a discount when a more experienced driver is also on the policy, such as the person supervising you to drive.
Alternatively, you could learn to drive in someone else's car. For this you need to be added as a named driver on that person's policy.
It could be a more affordable option. And doing things this way should enable you to start learning to drive without having to buy your own set of wheels.
A word of caution, though. If you do the bulk of the driving, you can't be a named driver – you have to be the main driver on the policy.
This might bump up the price, but being dishonest could mean you're committing a type of insurance fraud called fronting.
Keep your mileage to a minimum
Having a provisional licence means you're unlikely to spend every day travelling across the country, so it might be worth limiting your mileage.
This might reduce the cost, as the less time you're on the road, the less likely you are to have an accident.
Accuracy is the key thing here. Don't underestimate your mileage to save some cash, as it could invalidate future claims.
Tweak your excess payments
The higher your voluntary excess - the higher amount you need to pay if you make an insurance claim - the lower your insurance costs could be.
This is a one way to reduce your costs, just make sure you can afford to pay the excess if you need to.
Pay annually for your provisional insurance
It's usually less expensive to pay for insurance on an annual basis if you can. If you choose monthly payments, interest is usually added so you end up paying more.
How long you need insurance for might also depend on your driving ability, and how many lessons you're having.
If you've opted for a short intensive course, for example, it might be worth considering a temporary car insurance policy.
Use safety tech to reduce the risk of theft
There are lots of safety devices available including immobilisers, wheel locks, and tracking systems.
Storing your car somewhere safe, ideally a locked garage, could also reduce the amount you'll have to pay for cover.
Going from provisional licence insurance to full licence insurance
As soon as you've passed your driving test, you need to let your provisional licence insurance provider know. You also need to convert your policy to cater for your full licence.
Unfortunately, even though you're now a fully qualified driver, this may be more expensive than provisional driving insurance. This is because you still have limited experience but no longer need to have a supervising driver in the passenger seat.