Getting the right insurance with a provisional licence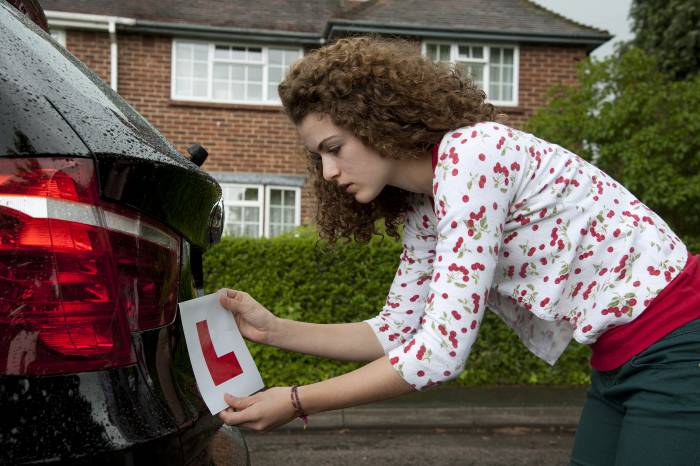 Getting insured when you've still got your provisional licence can be expensive, but there are ways to keep your costs down.
You got your little green licence and you're finally allowed to drive – under supervision, of course.
But if you're planning to practice privately, you'll need to be insured.
The Driving and Vehicle Standards Agency (DVSA) recommends a mix of both formal and private lessons, so getting car insurance is the next step.
A car insurance quote is based on risk, and as an inexperienced driver, there's a higher risk of accidents. This is why insurance companies tend to charge more to cover new drivers.
This might seem unfair if you're an ultra-careful driver, but there's logic behind it all.
Getting the basics right
As a learner driver, cover's never going to be as cheap as you'd like it, but a lot will depend on your choice of car.
Avoid sporty little numbers with huge engines as these will be extremely expensive, if not virtually impossible to insure.
Opt for a car with a relatively small engine and no modifications - this will get you access to insurance prices that aren't so expensive.
A relatively basic car without rapid acceleration will also be an ideal learner motor until you get confidence behind the wheel.
READ MORE: Top cheap cars to insure
Choosing your level of cover
There are three levels of cover and all will offer various optional policy extras, such as breakdown cover and legal protection.
It's important to be aware of what they include and how likely they might benefit you before you jump in and make a decision:
Third-party only – covers damage to other cars and injury to other people following an accident.

Third-party, fire and theft – as above but also covers your car if it suffers fire damage or is stolen.

Comprehensive – as above but also covers damage to your own car following an accident.
Which one you choose will depend on your budget and the level of cover you're comfortable with.
READ MORE: Car insurance policy types
Add a named driver to your policy
When you're learning to drive, you'll need someone over the age of 21 with at least three years' driving experience sitting alongside you at all times.
Why not turn this to your advantage and add them to your policy?
Insurance companies tend to be reassured by the thought of an experienced driver being involved. They could even give a discount on policies where they believe that to be the case.
A huge bonus is that you'll be able to start building up your no-claims discount, which will help cut future insurance costs.
Alternatively, you can learn to drive in someone else's car. For this you'll need to be added as a named driver on that car owner's insurance.
It's a more affordable option, and doing things this way will enable you to start learning your car craft without having to buy your own set of wheels.
A word of caution, though. If you do the bulk of the driving, you can't be a named driver – you have to be the main driver on the policy.
This might bump up the price, but being dishonest could mean you're committing fraud.
READ MORE: How to add a driver to your car insurance policy
Other ways of cutting the costs
Having a provisional licence means you're unlikely to spend every day travelling across the country, so it might be worth limiting your mileage.
This may reduce the cost, as the less time you're on the road, the less likely you are to have an accident.
You can also install various safety devices such as immobilisers, wheel locks and tracking systems to beef up your security and reduce the chances of it getting stolen.
Keeping your car in a secure location overnight – or at least on the driveway – can also help reduce the amount you'll have to pay for cover.
Finally, you need to be sensible behind the wheel.
Speeding tickets and other motoring convictions can have a negative effect on your insurance, so take it easy and drive with a light foot.