Comprehensive car insurance explained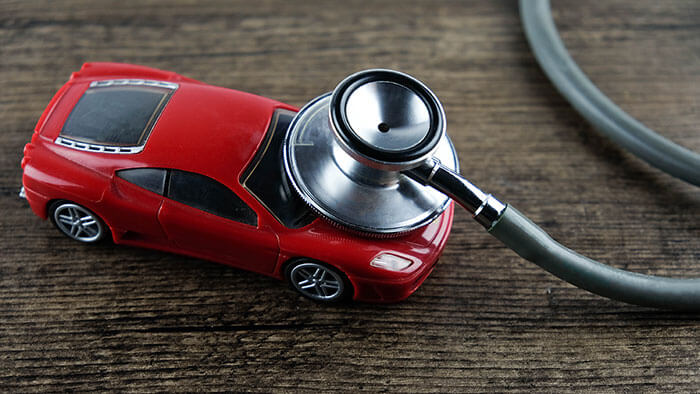 Comprehensive car insurance, also known as 'fully comprehensive', is the top level of (non-business) insurance you can get for your car.
There are two other types of insurance you can choose: third-party fire and theft (TPF&T) and third-party only (TPO).
What's the difference between fully comp and third-party?
Third-party only is the lowest allowable level of car insurance you can get. TPO covers damage to other people and other cars, but any damage to your own car is your responsibility to fund and sort.
Third-party fire and theft is the same as third-party only, but the insurance will also cover your car if it's stolen or catches on fire.
Comprehensive car insurance, on the other hand, will cover damage to your car as well.
READ MORE: Third-party insurance explained
Why should I consider fully comprehensive car insurance?
With comprehensive car insurance, you can claim from on your insurance for accidents that are deemed to be your fault.
You can also claim when fault can't be proven, e.g. if you return to your car after shopping to find that someone has hit your car and driven off.
Without comprehensive cover, you risk having to fork out for repairs yourself. Worse still, if your car is written off you'll have to pay to replace it.
A comprehensive policy gives you that added level of protection and peace of mind that you won't necessarily have to pay for expensive repairs – just your compulsory and voluntary excess.
READ MORE: Car insurance policy types explained
Is comprehensive insurance more expensive than other policy types?
You'd be forgiven for thinking that a comprehensive policy is always more expensive than third-party only cover, or third-party, fire and theft.
This is often the case, but not always. When comparing policies it's worth looking at the difference in price between comprehensive and third-party policies.
You may find that comprehensive insurance actually works out as cheap as a third-party policy. You may not need to compromise on your cover just to save a few pounds.
How come comprehensive cover is sometimes cheaper?
It's because a lot of high-risk drivers tend to go for third-party cover as a way of lowering their insurance costs.
As a result, the statistics begin to skew towards a higher number of claims on third-party policies.
This means that the overall cost of third-party cover goes up. That's why it's worth checking the cost of all levels of cover, just in case.
Where comprehensive cover could fall short
Despite its name, a comprehensive insurance policy may fall short in some areas.
Certain policy extras such as legal cover, may come as standard with some companies, whereas others might charge you for it.
It's always best to check the policy details before you buy – don't assume that you'll be entitled to all the bells and whistles.
Two of the most common policy add-ons are:
Courtesy car - Many insurers let you use another car while yours is being repaired, but not all of them. It's also worth noting that courtesy cars usually aren't provided if your car is written off.

Breakdown cover - Usually an optional extra that comes at a cost, though some insurers may throw it in as an incentive. If it doesn't come as standard, it's worth shopping round for the best breakdown deals.
READ MORE: Car insurance extras: Which do you need?
Other ways to save on your car insurance
Car insurance often isn't cheap, this is true. But going for a lower level of cover just to save money might be a false economy.
Having the minimum level of cover means that you might end up paying out more in the long run, especially if you're involved in an accident where the fault is yours or can't be determined.
Being organised is one of the easiest ways to save yourself some money. Our data shows that generally, the later you leave buying your insurance the more you pay.
If you know your renewal is coming up or you've already received your renewal offer, take the time to compare car insurance quotes rather than leaving it to the last minute and paying that little bit more.
READ MORE: Ways to lower your car insurance costs