Comprehensive car insurance, also known as 'fully comprehensive', is the top level of (non-business) insurance you can get for your car.
But how is it different to other levels of cover, such as third-party only? And is it worth your while? Let's take a look.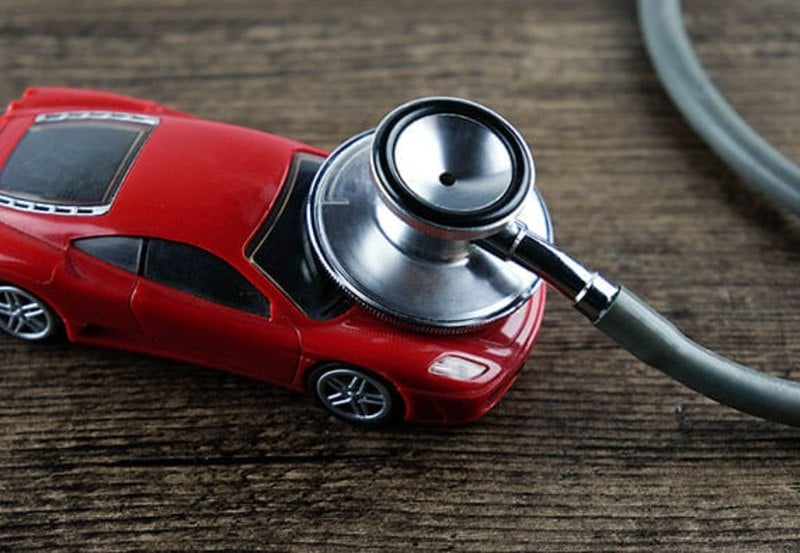 What is comprehensive insurance?
Comprehensive car insurance - also known as 'fully comp' - provides cover for you and your car if you're involved in an accident, whoever's at fault.
In addition to car repairs, you should also be covered for damage to property and any personal injury claims.
You should also be covered if your car is stolen, vandalised or damaged by fire.
What's the difference between fully comprehensive and third-party?
You can't legally drive a car without insurance, and third-party only is the lowest allowable level of car insurance you can get.
TPO should cover damage to other people and other cars if you're involved in an accident. But you might have to pay for any damage to your own car.
Third-party fire and theft insurance provides the same cover as third-party only, but should also cover your car if it's stolen or catches on fire.
Fully comprehensive insurance on the other hand, should cover damage to your car as well.
Comprehensive v third-party: what cover should I take out?
For the vast majority of drivers fully comp offers the best value car insurance. This is because it offers a higher level of cover than third party policies. It also means you won't end up shelling out for expensive repairs to your car if you're involved in an accident that was your fault.
If you're driving an old banger that's on its last legs, you might want to investigate third-party cover. But always compare it with the price of fully comp first to ensure you get good value for money. Third-party might not always be the bargain you expect.
Compare car insurance quotes
What does comprehensive insurance cover?
With fully comprehensive car insurance, you could claim for accidents that are deemed to be your fault (if it's not your fault, the policy of the driver who was at fault should pay out).
You could also claim when fault can't be proven.
For example if you return to your car after shopping to find that someone has scratched or hit it and driven off.
Without comprehensive insurance, you risk having to fork out for repairs yourself.
Worse still, if your car is written off you might have to pay to replace it.
It's not just the car that's insured either. Fully comprehensive insurance should also cover any of your possessions that are stolen from your car or damaged in an accident.
Personal injury for yourself and anyone else involved in the accident along with damage to property should also be included.
Comprehensive cover gives you that added level of protection and peace of mind that you won't necessarily have to pay for expensive repairs.
The main costs to you should be your compulsory and voluntary excess.
What isn't covered by comprehensive insurance?
Although fully comprehensive insurance is the highest level of car insurance you can buy, like any policy it might have exclusions that you need to be mindful of.
You probably won't be able to claim if you were drink-driving or under the influence of illegal drugs at the time of an accident.
If you don't have a valid licence, you might not be able to claim either .
You also need to be a responsible car owner. Insurers might not accept a claim for theft, for example, if you were careless with your car security.
This means you must always ensure you leave your car locked, with windows closed and any valuable possessions out of sight.
Where does comprehensive car insurance fall short?
Despite its name, fully comp insurance might fall short in some areas.
Certain policy extras such as legal expenses cover might come as standard with some companies, whereas others might charge you for it.
It's always best to check the policy details before you buy – don't assume that you'll be entitled to all the bells and whistles.
Two of the most common policy add-ons are:
Courtesy car - Many insurers let you use another car while yours is being repaired, but not all of them. It's also worth noting that courtesy cars usually aren't provided if your car is written off.
Breakdown cover - Usually an optional extra that comes at a cost, though some insurers might throw it in as an extra. If it doesn't come as standard, it's worth shopping around for the best breakdown deals.
Can I drive other cars on a fully comp insurance policy?
Unless it's a genuine emergency you might not be able drive somebody else's car, or let someone else drive your car without agreeing it with your insurer first.
If it's likely that other people will need to drive your car, you might need to have them added as a named driver on your policy.
Should you need to regularly drive someone else's car, ask them to add you to their policy.
Is comprehensive insurance more expensive than other policy types?
You'd be forgiven for thinking that a comprehensive policy is always more expensive than third-party only cover, or third-party, fire and theft.
This is often the case, but not always.
When comparing car insurance policies it's worth looking at the difference in price between comprehensive and third-party policies.
You might find that comprehensive insurance actually works out as cheap as a third-party policy.
This means you don't necessarily have to compromise on your cover just to save a few pounds.
How come comprehensive cover is sometimes cheaper?
It's because a lot of high-risk drivers tend to go for third-party cover as a way of lowering their insurance costs.
As a result, the statistics begin to skew towards a higher number of claims on third-party policies.
This means that the overall cost of third-party cover could go up.
That's why it's worth checking the cost of all levels of cover, just in case.
What impacts the cost of a comprehensive car insurance policy?
Your car insurer takes a huge number of factors into account when calculating the premium for your car insurance.
These factors include:
Your age
Your occupation
Where you live
The car you'll be driving
Your driving history - including previous accidents and driving convictions
Your estimated mileage
How can I get cheap car insurance?
Car insurance often isn't cheap, particularly if you're a young driver or have made several claims previously. But going for a lower level of cover just to save money could be a false economy.
Having the minimum level of cover means that you might end up paying out more in the long run.
Especially if you're involved in an accident where the fault is yours or can't be determined.
There are, however, several ways to get cheaper comprehensive insurance without sacrificing cover.
These include:
Shopping around for car insurance when your policy comes up for renewal
Giving yourself plenty of time - our data shows the later you leave it the more you might pay
Consider paying a higher voluntary excess when you claim
Think about adding a named driver to your policy, especially if you've recently passed your test
How do I get a comprehensive car insurance quote?
If you already have car insurance you'll be able to find all the information you need in your current insurance documents.
Don't worry if you don't have these or can't find them. Typically you need the following information to compare comprehensive car insurance quotes:
Personal details
Your age, address and occupation
Any points on your licence and relevant conviction code
Previous claim details
Other drivers you want to add to your policy
Your driving licence number
Information about your no claims bonus
Car details
Registration number (or make and model) of your car
Any modifications made to the car
Your estimated mileage
Or, you've previously used Confused.com before, log in and we'll have your details stored. Just make sure everything is still accurate and up to date.