Compare cheap motorbike insurance
20% of customers paid £98* when comparing motorbike insurance through Confused.com
Compare bike quotes
*Based on Confused.com data in March 2019, 20% of customers could pay £97.50 or less.
Just three of the great reasons to use Confused.com
"Very easy to use - saved over £70 on my motorbike insurance!"
Gary – Confused.com customer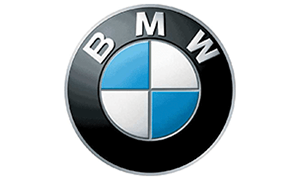 Compare insurance policies for your type of bike.
Bike insurance is a legal requirement if you want to ride your bike on UK roads, and as many bikers only use their bikes occasionally or as a hobby, it's important to get covered at the right price.
From young bikers to daily commuters, weekend riders and sports bikers, we're here to help find you the best deal for your needs.
Want to find out more? Browse through our guides hub to find in-depth articles on everything you need to know when taking out a policy.
Our insurance comparison service can also compare policies for certain trikes, scooters and quad bikes, which may have unique insurance requirements. Click the 'GET A BIKE QUOTE' button above to get started.
We also provide breakdown cover, comparing quotes for your needs within minutes.
Explore some of our guides
Should you buy an electric motorbike?
How to get your motorbike licence.
Can advanced qualifications save you money?
What cover do you need and why?
Getting your bike through the MOT first time.
Insuring multiple bikes the cost effective way.
While we make it easy to compare quotes from a range of different providers, with so many options available it's important to do your research on the best insurance for your needs:
The use of your bike
Will you be using your bike for social use, for delivering food, or just for commuting to your place of work and other offices? There are different types of cover tailored to the use of your bike to ensure you're covered correctly and to avoid invalidating any claims you make.


Security
How and where your bike is secured is a factor in the cost of your insurance premium. Premiums tend to be cheaper if a bike is not kept in an easily accessible location.


Your choice of bike
Factors such as the make, model, size of your bike's engine and its age will all influence how much you pay for insurance. If you have a non standard bike with some modifications, you may be able to receive a specialist insurance policy, based on your bike's specifications, from one of our providers.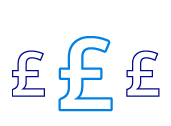 Drive down costs
Prices too high? There are things you can try to make your quote cheaper: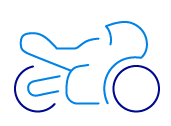 The most sold vehicle in the world
Did you know that this motorbike has sold the most units compared to any vehicle ever made?
Confused.com motorbike insurance is administered by Vast Visibility Ltd who are authorised and regulated by the Financial Conduct Authority under firm reference number 566973. Vast Visibility Ltd is registered in England & Wales No. 05866769 at office: 8 Princes Parade, Liverpool, L3 1DL. Our service is free and compares a wide range of trusted household names. Confused.com is an intermediary and receives commission from Vast Visibility Ltd which is a percentage of the total commission if you decide to buy through our website. We pride ourselves on impartiality and independence – therefore we don't promote any one insurance provider over another.
Confused.com
motorbike insurance
customers rate us
4.62

/5 based on

576

Reviews.co.uk respondents - as of 21/03/19). Read our reviews