Modified motorbike insurance can be a minefield. Some insurance companies might charge extra for some modifications, while others could include them in your policy.
But certain modifications could even lower your premium. Here's what you need to know.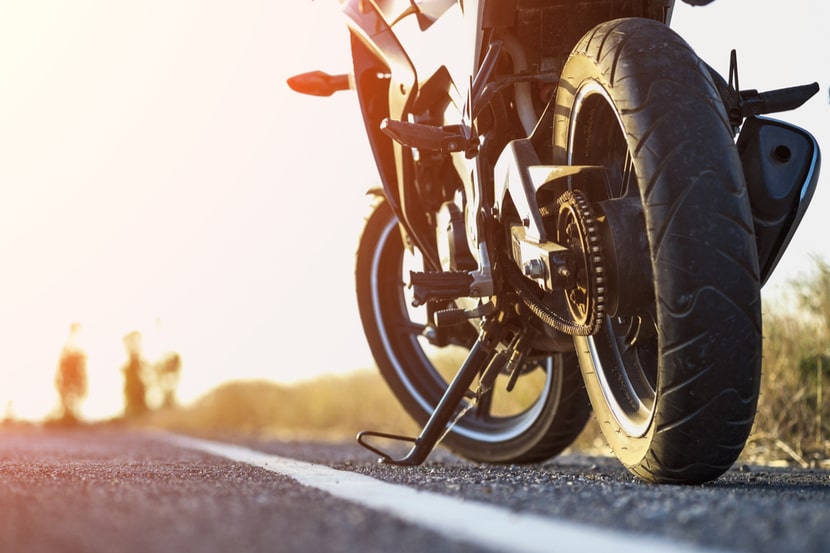 What counts as a motorbike modification?
Any change that alters your motorbike from its factory state is considered a modification by insurance companies.
From funky graphics to loud exhausts, they all fall under the same umbrella.
While some modifications might lower your premium, for example changes that increase your motorbike's security, most modifications do the opposite.
So, it's vital you let your insurer know of any modifications you've made - from mild to wild and everything in between.
If you don't tell your insurer that your motorbike is modified, they could refuse to pay out if you make a motorbike insurance claim.
What doesn't count as a motorcycle modification?
Most changes to the factory specification of your motorbike can be considered a bike modification.
However this doesn't include items on your motorcycle that are expected to be replaced regularly - so replacing air and fuel filters, tyres and brake pads aren't counted as modifications.
You can also add things to your motorbike that might be considered to be accessories rather than modifications. These include things like panniers, heated grips, mudguards and cosmetic changes.
These accessory modifications are normally covered as standard by your insurer, but each insurer has a different list of accepted accessories so you should check your mods carefully before buying.
What's the difference between a motorcycle modification and an accessory?
All changes to your motorcycle from it's factory specification are either an accessory or a modification.
The main difference between a motorbike modification and an accessory, is how it affects the operation of your motorbike.
An accessory is part of your motorcycle that's not directly related to how it works as a motorcycle. This means an integrated audio system is considered an accessory, along with items fitted to your motorbike - such as grips, guards and panniers.
A modification is a change to your motorbike that affects the performance or handling of your bike.
The distinction is important, because modifications are included in the agreed value of your motorbike and should be replaced as standard.
Accessories on the other hand, are often subject to limits, and might have to be declared on top of the value of your motorbike.
If you're not sure what to tell your insurer about, tell them about everything.
Do modifications affect motorcycle insurance?
When an insurer looks at your motorbike, it looks for things that could increase your risk of making a claim.
This might be something which makes your motorbike more attractive to a thief. Or a change that makes it go faster or means it's more expensive to repair.
Most insurers have a list of modifications that they accept as standard and don't need to be informed about.
Each insurer has its own list, so make sure you check and declare anything you're not sure of.
The exact list of acceptable modifications varies between insurance companies, but often includes:
Air filter changes
Bar ends
Braided hoses
Heated grips
Huggers
Seat replacements
Scottoilers
Sissy bars (or longer back rest)
Screen changes
Tank pads
So, if your motorcycle insurer thinks any of these might hike your premium, it might be worth considering finding cover elsewhere.
Some insurers might offer you further free modifications up to a limited number. But be careful of going beyond this limit, and check the policy small print first.
Do I have to tell my insurer if I modify my motorcycle?
Yes, absolutely – it's non-negotiable! If you don't then your insurer has every right to cancel your policy. Or refuse to pay out if you make a claim.
If your insurance costs are calculated on incorrect information, it's unreasonable for the insurer to pay out. So, it's important you be honest with them.
Part of the reason why insurers are alert to motorbike modifications is the ease of access with the machine itself – motorbikes are accessible!
This means modifications are often easy to do. More so than cars.
Even better, contact your insurer directly before you make any modifications. You might actually be surprised about what they say.
Are Agreed Value insurance policies good for modified motorcycles?
Many motorbike modifications are valued at a standard price. If you feel your modifications are tricky to value, or if your motorbike is custom-made, then why not consider an Agreed Value quote?
If your dream machine's written off, the payout could fall some distance from all the cash, energy and graft you've directed at it. Especially if it's a big custom job.
So, you might ask for an Agreed Value policy at the outset. This kind of policy pays out at an agreed specific value if your motorbike is written off, rather than at market value.
You need to send your insurer proof including photographs and details of your motorbike. Your insurer might ask for receipts and other proof of purchase if you have them..
Should I modify my motorbike?
If you're planning to sell your motorbike in the medium or long term then a standard-spec machine might be easier to sell on.
If you can't scratch the itch, why not hang onto your motorbike's standard parts and re-fit them when you come to sell?
If you've an older machine or classic bike and it has potential to appreciate in value, modifying isn't usually a good idea.
So go careful. The more tweaks you make, the less interest you might generate when you come to sell.
And bear in mind if you make too many changes to your machine, you could change its character. Or make it less safe. So make sure any modifications are properly set up.
How can I get cheaper modified motorcycle insurance?
There are several ways to get cheaper modified bike insurance.
Of course, comparing motorcycle insurance is a good start.
Compare motorbike insurance quotes
You can always improve your chances of getting cheaper insurance by limiting your annual mileage.
While advanced riding courses aren't free or even cheap, they could save you money long-term. And the skills you pick up might even save your life.
Remember that the cheapest policy might not be the best for you. And when it comes to renewing your policy, keep shopping around.