Advanced rider qualifications – why and how to get one

There are two main reasons why every motorcyclist should consider an advanced rider qualification.
Not only can training save you money on your motorbike insurance premiums, but it might also save you from potential accidents by preparing you to avoid dangerous situations before they become a problem.
And advanced motorbike training is often less expensive than you might imagine.
That makes it a great way to improve your riding, save some money, and also meet other local riders.
Dan Thornton from ResCogs gives us insight into the benefits and features of advanced rider qualifications in this in-depth guide.
What is an advanced rider qualification?
For many riders, the last training they received was to pass their original motorcycle test.
If that was before 1997, they might have never received any instruction on riding a bike bigger than 125cc.
And that training would have been tailored specifically to the test requirements, not necessarily for everyday riding.
It's rare that anyone wants to perform a tight, feet-up U-turn on their bike after getting their license, unless they're competing in a trials event, for example.
That's why a small number of organisations have introduced advanced rider qualifications.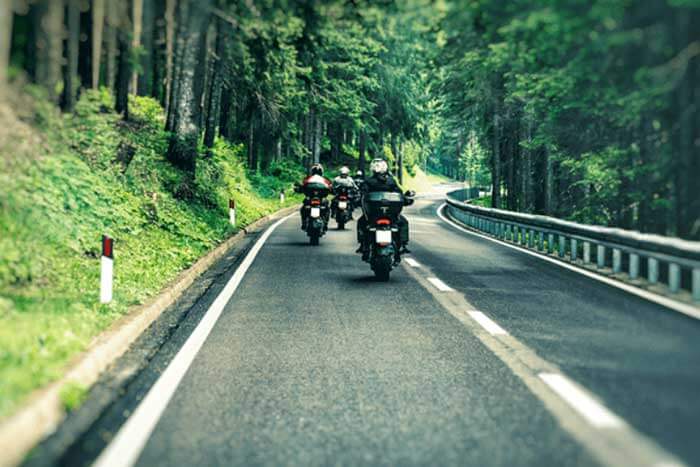 They help riders who already have a full motorcycle license to improve their riding beyond what is required to pass their bike test.
That can be a great way for a new motorcyclist to make up for a lack of experience, or for someone returning to riding after a break to get back on two wheels safely.
Each individual scheme is slightly different, but all end with a riding assessment to judge whether you meet the standard required for the qualification.
You'll then hold that certification for a set period of years. The exception is the Government Enhanced Rider Scheme which has no expiry on your assessment.
How do I get an advanced rider qualification?
The process to get qualified for advanced motorcycle training is actually very simple.
You'll need a full motorcycle licence, plus your own bike and suitable riding kit. And then you can choose whichever organisation and course best suits your preference.
It's also worth double checking with your existing insurer that the qualification you decide to take is one that gives you a discount on your premiums.
Almost all motorcycle insurance companies recognise the main four assessments, and will give you a discount of up to around 10% on your cover.
But it's always worth making sure before committing to a course.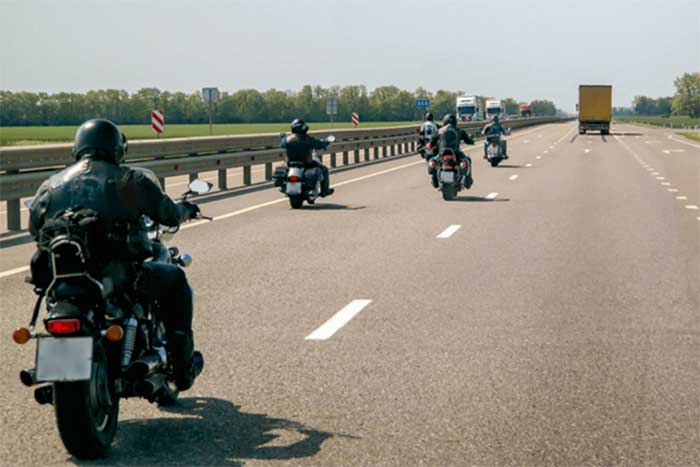 The format is generally very similar. Most will require you to have some observed training rides with a volunteer or professional bike trainer, and then culminate in an assessed ride.
The exception is the DVSA Certificate of Competence (Enhanced Rider Scheme), which reverses things slightly with an assessed ride followed by a course tailored to you, and no test at the end.
Costs for an advanced rider qualification vary between £150 and around £350-400 depending on the course you choose and the amount of training required.
So your insurance saving may offset the cost, or save you money. But it will depend on your current motorcycle insurance premiums.
You may also need to invest in books such as Motorcycle Roadcraft: The Police Rider's Handbook, which is recommended by all of the advanced rider qualification organisations.
What advanced motorcycle training courses exist?
Not all motorbike training involves exams and qualifications.
How do advanced rider qualifications improve your riding?
The main benefit of all advanced training is that it helps manage the practical aspects of everyday riding.
That includes spotting potential hazards and dangers before they become a problem. And that allows you to minimise your risks and have more fun on your bike.
Many of the solutions are fairly simple. Dropping back from a vehicle you're trying to overtake, for example.
That not only gives you better visibility that sitting on their rear bumper. But it also reduces the impatience and stress you might be feeling, and gives you more control over the situation.
And as any bikeracer will explain, smoother is generally faster. Something also demonstrated when the police instructors on BikeSafe courses need to make good progress for any reason.
How do advanced rider qualifications save you money?
The main money saving from taking further motorcycle courses and tests is the discount on your insurance premium.
Many insurers will recognise the qualifications issued by RoSPA, the IAM, the BMF and the Enhanced Rider Scheme.
The level of saving will vary depend on the insurance company and training certificate, but you could lower the price by around 10-15%.
Whether or not that saves you a worthwhile amount will depend on the cost of your policy and course.
The worst case scenario is that the insurance saving covers most of the cost of your advanced bike training.
And you still get the safety benefits, plus any saving on fuel, tyres and other consumables from riding more smoothly.
And you can't really complain about becoming a better, safer rider for free.