One of the main benefits of driving a motorbike is being able to experience the great outdoors first-hand. You're in control of your own vehicle without a thick pane of glass and a car door blocking your view.
We've scoured the world to find the best motorbike hotspots and motorbike-friendly destinations to live in and visit so you can catch biking events and meet fellow bike enthusiasts.
Motorbike capitals of the UK
Some areas of the UK are more concentrated with motorcycles than others. According to the data, these are the top 10 motorbiking locations.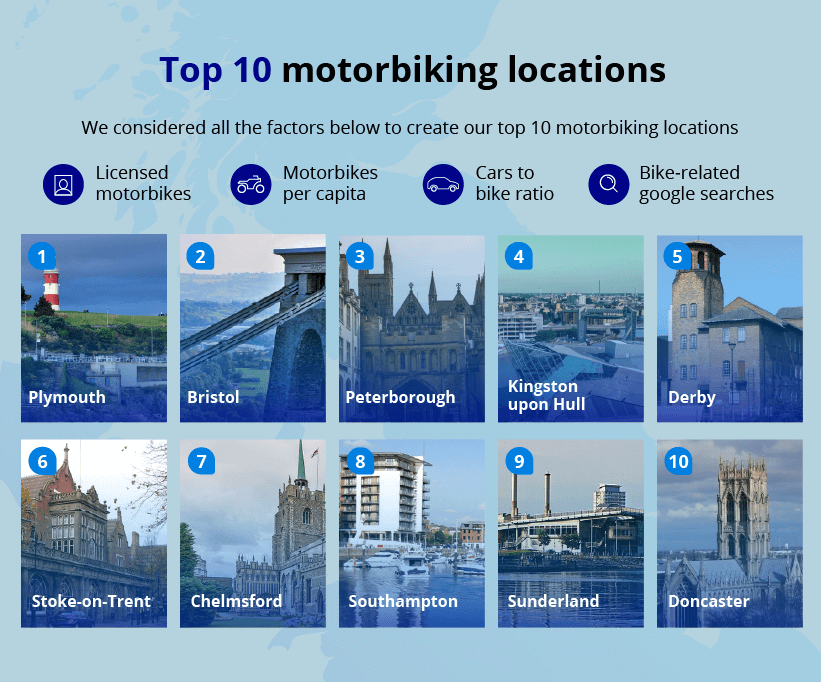 The UK's top biker hotspots
One of the top benefits of riding a motorcycle comes from riding your two wheels to different hotspots across the UK.
If you're completely bike-crazy, here are six of the UK's top motorbike spots as picked out and vetted by Adventure Biker.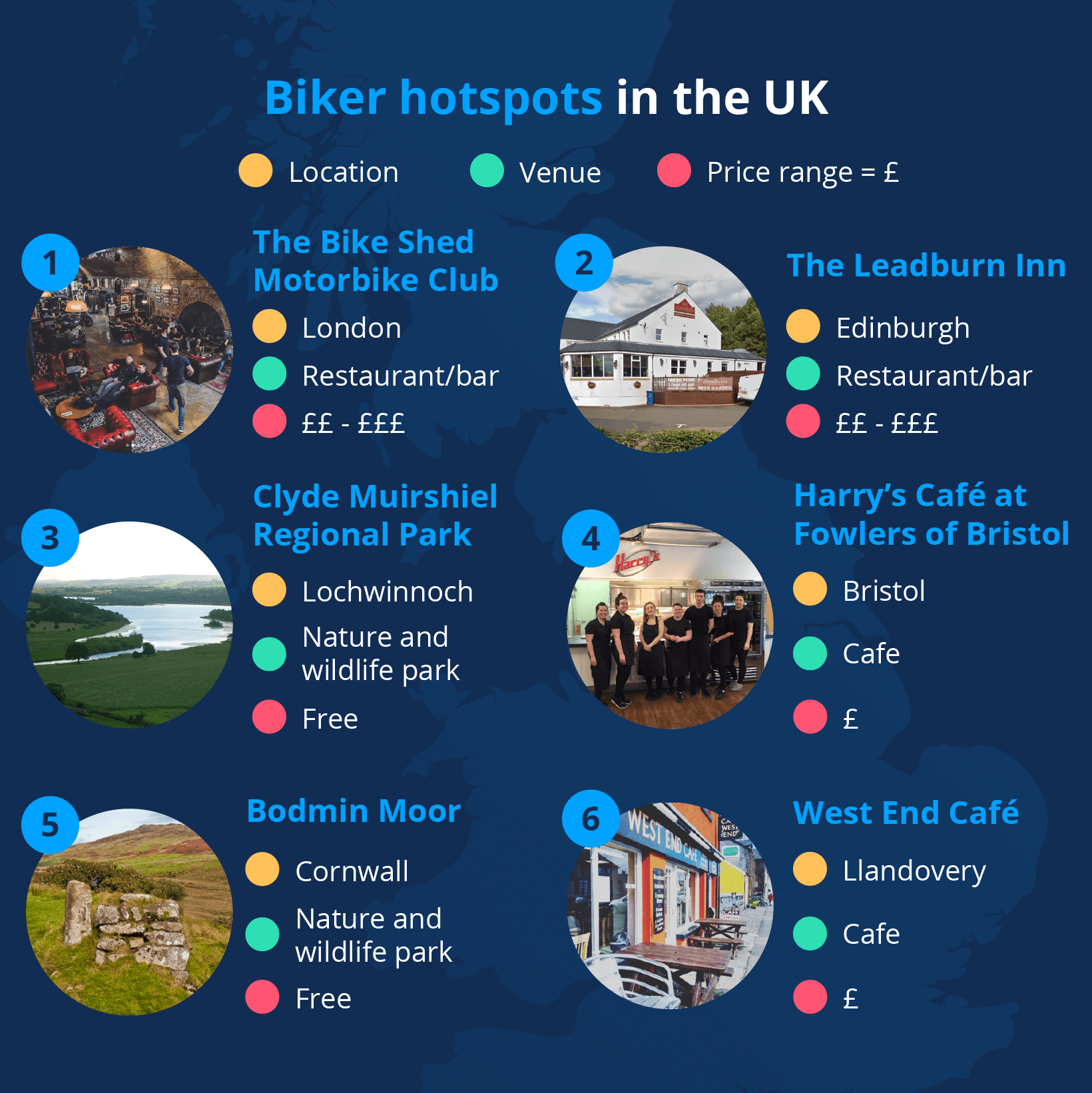 Best biker routes in the UK
Looking for more than just a biker hotspot? Try a full motorcycle route!
From 500 mile round trips of the Scottish coast to a simple hour ride– these are the best routes in the UK.
Best biker hotspots in the world
Looking to explore the world on two wheels?
Find out more by beginning your ride here.
Best biker routes worldwide
Feeling a bit more adventurous? If you want a once-in-a-lifetime motorcycle route, these are ones many avid bikers dream of riding.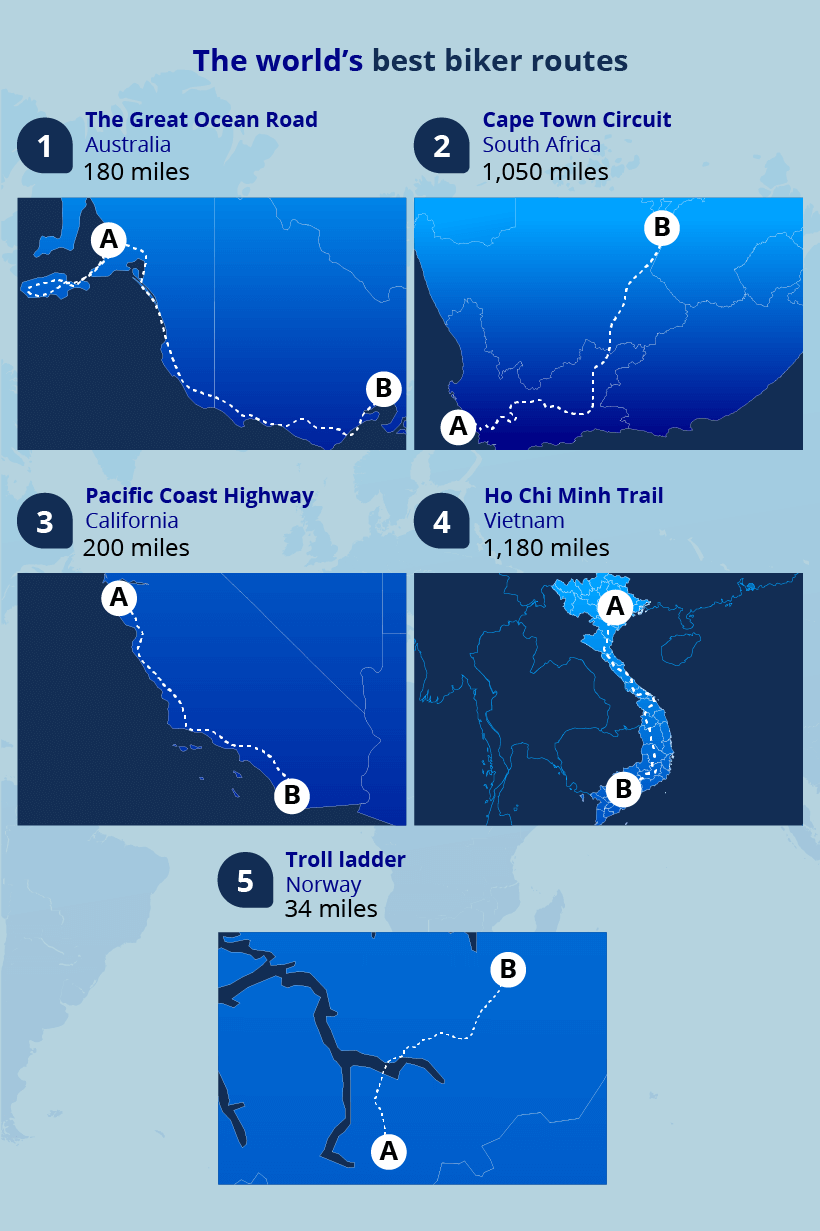 Discover more about the best biking routes in Britain
See what you could save on your motorbike insurance