New build home insurance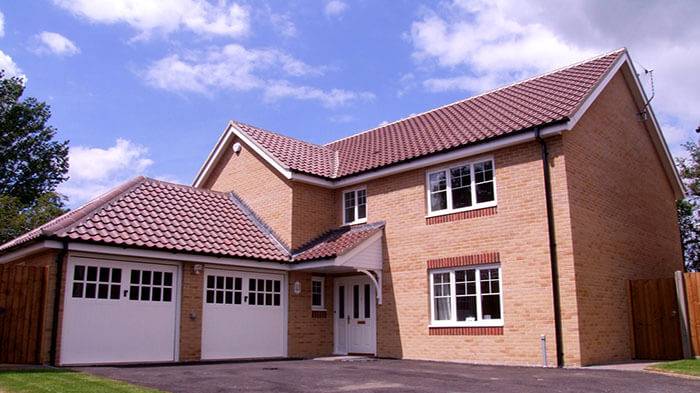 If you've just bought, or a planning to buy, a new home – congratulations!
You'll no doubt want to ensure that your new property is protected, so home insurance is essential.
But is home insurance for a new build home the same as for older bricks and mortar, or do you need anything extra?
READ MORE: Buying your first house
New build home insurance
When you're buying a new property it's important to find out if it is covered by new build home insurance. If the builder of your home is registered with the National House-Building Council (NHBC) – and it's very beneficial to you if they are – your property will come with a 10 year new build warranty.
The new build home insurance warranty is useful, as it helps cover you from the cost of any initial repairs the house might need, as well as helping ensure your bank accepts you for a mortgage on your new home.
If your new property doesn't come with new build insurance, then it is possible to take out your own version of this insurance to cover it.
READ MORE: How to calculate the rebuild cost of your home
What is an NHBC Buildmark Certificate?
The 10-year new build warranty provided by the NHBC is called a Buildmark Certificate. When you complete your property purchase, your solicitor or conveyancer should provide you with all your warranty policy documents, including an NHBC Buildmark Certificate.
Having the Buildmark cover is important, as it provides essential warranty and insurance protection for your home.
The cover kicks into action as soon as you exchange contracts and lasts for up to 10 years after the completion date.
READ MORE: Council tax explained
New build warranties – what can you expect?
If you have a 10 year warranty on your new home and have an NHBC Buildmark Certificate, it will give you insurance protection cover up to 10 years.
As it starts as soon as your contracts are exchanged, this includes the time before your house is fully completed.
This means that if the builder suddenly goes out of business and is unable to finish building your property, you'll be able to reclaim some of the costs.
During the first two years after you've bought your new home and are settling into it, there's a Builder Warranty period.
This means that if you experience any defects in your home due to incorrect or incomplete building issues, your builder has to repair defects.
Even after the first two years have gone by, you're still covered by the warranty for up to a further eight years.
This includes insurance protection against damage to your home due to your builder failing to meet NHBC requirements and contaminated land cover.
Some policies also have access to building regulations cover.
READ MORE: Will your home insurance cover neighbour damage?
How to check your new build warranty
In case any problems do occur, it's good to be on the ball and know what is and isn't covered by your warranty.
If you need access to your new build warranty and can't find it, you can contact the National House-Building Council at any time to get a copy of your warranty and to check what it covers.
Likewise, if you're unsure if your home is covered by an NHBC Buildmark warranty, you can contact them to find out – just remember to quote your full name, address and postcode when you enquire.
READ MORE: High value listed items
How to protect your home with home insurance
While having the 10 year warranty for a new build is highly beneficial, it's not an alternative for having your own home insurance policy.
Your warranty won't cover you if your property is subject to theft, accidental damage, flooding, fire or subsidence, so for comprehensive cover, you need home insurance too.
As with any home purchase, it's beneficial to have both buildings insurance (which is an essential part of a mortgage agreement) and contents insurance, which covers the loss of valuable or sentimental personal possessions from situations such as house fires or burglary.
One of the benefits of new homes is that they're normally more environmentally-friendly and energy efficient, plus they're often more secure than older homes.
Thanks to aspects such as this, it can often be cheaper to insure your new home than an older property, which is great news for you!
READ MORE: How to claim on your home insurance policy
Paying legal expenses
In the unfortunate event that you end up in a dispute with your builder over the state or quality of your new build property, sometimes it can be useful to have legal expenses cover too.
This will help pay the cost of any solicitor's fees, as well as serve as a useful extra for helping deal with any issues surrounding boundary disagreements or faulty workmanship.
READ MORE: What DIY you need to tell your insurer about