125cc motorbike insurance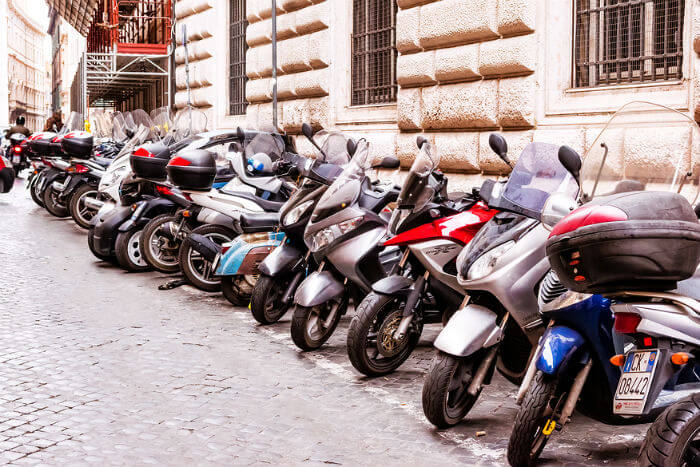 Insuring your 125cc motorbike is vital if you want to get out on the road. We talk about the pros and cons of smaller bikes, and what you need before you bike off into the sunset.
What is a 125cc motorbike?
A 125cc motorbike is basically a small motorbike, moped or scooter. The "cc" part stands for cubic centimetres. This directly relates to the size of the engine as the higher the cc the more powerful the bike.
There's a wide range of 125cc motorbikes on the market, most can reach up to 70 mph and cruise along relatively comfortably at 50 to 60 mph.
Because they're economical to run, with an average of 70 – 100 miles per gallon, 125cc bikes are popular with both learners and experienced riders alike.
Although you don't need to take a traditional test to ride one of these, you must have insurance.
CBT, theory test and practical
In order to ride a 125cc motorbike you must take a CBT test and be over the age of 17. Once you've passed, you'll be provided with a certificate. Then you can ride your bike with learner plates displayed.
You don't pass or fail the CBT test, but if at the time of the test the instructor believes your driving is dangerous, they may not award you the certificate.
The CBT test consists of a few elements:
An introduction and eyesight check

On-site training

On-site riding

On-road training

On-road riding
It usually lasts a full day, but can potentially take longer depending on how quickly you learn.
Once you've passed you can keep driving on your provisional licence indefinitely. You will have to retake the test after two years if you decide not to take the full test.
Be aware that if you drive without taking the CBT you could end up with a £1,000 fine and six points on your licence.
In order to move on to bigger motorcycles you'll have to pass your full moped or motorcycle test.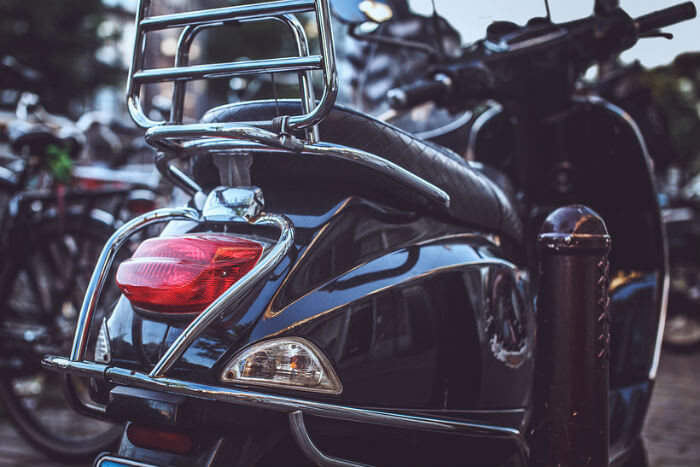 Pros of riding on your provisional licence
If you're looking to save money, riding your bike on a provisional licence could be a good option for you.
The average CBT test costs around £130. This price is usually set by the test centre, and could change depending on the test centres guidelines or whether you've brought your own bike.
For your full motorbike licence, the cost of the theory and practical test is roughly £114.
Most forums suggest having a few extra lessons before this which average about £25 per lesson.
So if you are strapped for cash, and you don't mind driving with your L plates on, the CBT test may be the best option for you. Remember though, you will still need to take out motorbike insurance.
It's also a great way of getting you out on the road relatively painlessly. Which will prepare you for when you do decide to take your full test.
Cons of riding on your provisional licence
Unfortunately riding on your L-plates does have some drawbacks.
If you're aged 17 or over you can only ride a 125cc motorbike or scooter.
And unfortunately you won't be able to carry passengers. You'll also have to avoid using the motorway.
Getting insurance for your 125cc
Once you've passed your CBT test you'll be eager to get out on the road.
Although you don't need a full driving licence to ride a 125cc you do need to be insured, and as you haven't fully passed your bike licence you may find your premiums are higher.
Regardless of what tests you've done, a 125cc is usually cheaper to insure as the engine is smaller.
But if you do end up passing your test, let your insurer know. You may find a reduction in your premiums.
Types of cover
Cover for motorbikes works in the same way as regular vehicle cover. Third party, third party fire and theft and fully comprehensive.
Third party is the minimum level of cover that's required by law. It covers damage or injury to third parties only.
Third-party, fire and theft covers damage or injury to other parties, and covers you for theft and fire damage.
Comprehensive has all the benefits of the above, but also covers damage to your vehicle. This includes vandalism and accidental damage. Your medical expenses are also covered by this insurance.
Minimising the cost of insurance
To minimise the cost of your premiums there are a few steps you can take
If you decide to take your full motorbike licence you may find there's a reduction in your premiums.
Whether this offsets the cost of the price of lessons and a test is debatable. But if you want to carry passengers, drive on the motorway and cast off those L-plates, taking your full test is essential.
Security measures will also help reduce your premiums. For example, a tracker or a ground anchor will appeal to insurers as your bike will be more secure.
Keeping your motorbike in a secure place will keep it safe from theft and reduce the chances of it being hit by another vehicle.
Declaring your bikes use could affect premiums, for example if you're using it every day for commuting, your premiums could be higher than if you're just using it for the odd jaunt out.