It can be difficult to know whether you'll be better off buying rather than renting, but what's right for you might not be right for another person.
The decision largely depends on a variety of factors unique to your individual circumstances. For example: your long-term goals, your finances, and the availability of properties in your local area.
To help you decide, we've weighed up the pros and cons of renting versus buying.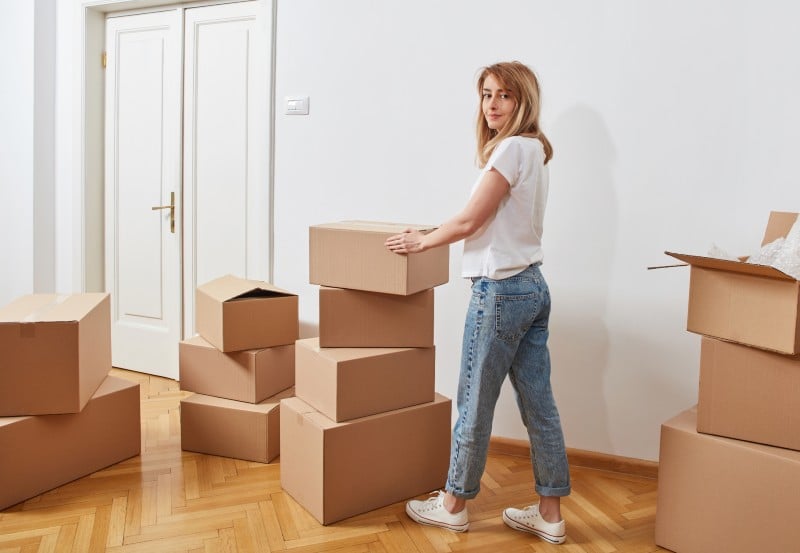 Is it cheaper to rent or buy?
Buying has more upfront costs, but renting is generally more expensive in the longer term.
When you're renting, you don't need to save up as much of a deposit or pay Stamp Duty tax. You're also not responsible for the overall maintenance and repair of the property, as that would be the landlord's responsibility.
If you're not lucky enough to have bought your property outright, then you'll probably need a mortgage. However, as you pay off your mortgage, you'll build up equity in the property.
If you sell your property, you can use the equity as a deposit for your next home.
Here's a breakdown of all the costs a renter typically pays for:
Deposit worth around 1 month's rent

Council tax

Bills

TV licence (optional)

Service charges if they apply
As well as council tax and bills, first-time buyers, are also expected to pay some, or all, of the following:
Amount varies, but normally require at least 5-10% deposit of the property value

Stamp Duty

(but you may be exempt if your property price is lower than £425,000 in England and Northern Ireland, or lower than £225,000 in Wales, or £175,000 in Scotland)

Valuation fees

Solicitor/conveyancing fees

Survey fees

Mortgage booking fees

Maintenance and repair

Furniture and utensils
Advantages and disadvantages of buying a home
Advantages:
Long-term stability as you're not subject to the landlord's decisions over rent and whether you can stay in the property.

Freedom to decorate your home however you like, without having to ask permission.

Control over deciding what maintenance work needs to be done, and when.

You fully own your home at the end of your mortgage term - typically after 25 years.

You could benefit if the value of your property increases.
Disadvantages:
Bigger upfront costs which can make it harder to save enough to get on the property ladder in the first place.

You have to pay for repairs and maintenance yourself, which can add up.

You're subject to changes in the property market, meaning you could go into negative equity where your property is worth less than the mortgage you owe.

If interest rates rise, your mortgage repayments could become higher, although

fixed-rate mortgages

can help keep payments consistent for a set period.

You have less flexibility if you choose to move, as you have to sell first which can take months depending on the property market.
Advantages and disadvantages of renting a home
Advantages:
Upfront costs, such as deposit, are usually more affordable than buying.

Finding a rental property is usually quicker than buying.

You don't need to worry about expensive repair bills.

You can easily relocate to other areas or to another property much quicker.
Disadvantages:
Your landlord might decide to increase your monthly rent.

You have to follow the rules of a landlord, and you don't have complete control over

home DIYs

.

You're essentially paying your landlord's mortgage, and if you improve the property and increase the value it would only benefit the landlord.

If your landlord decides to sell, you have to move out.
Is it worth buying a house now?
It can be hard to predict the future for the economic market, and deciding whether to buy a house now depends on how desperately you want to own a home.
With the recent rise in the Bank of England base rate, mortgage rates are now as high as it was in 2008.
This means mortgage repayments are likely to be higher for those who are looking to remortgage or on a variable-rate mortgage.
If interest rates continue to remain high, we could see house prices begin to fall as the demand for homes drop.
In Zoopla's House Price Index for July, it's been forecasted that house prices will fall by 5% in 2023. If this happens, it'll make it easier for first-time buyers to get on the property ladder. Although, they'll have potentially higher monthly repayments
But make sure to consider all the financial implications before buying a home in the current market.
If you do decide you want to buy, our broker partner Mojo can compare mortgages to find the right deal for you.
Is renting a waste of money?
Some might argue that renting is a waste of money, as you're paying the landlords mortgage instead of your own. But it's important to recognise that buying isn't an affordable option for everyone.
And affordability may not be the only issue, some people like the idea of being able to freely move around. A home means bigger responsibilities, and it usually keeps you in one place unless you decide to sell - which can take a long time.
While you might not be building equity like you would if you bought, the money you pay towards renting still gives you a roof over your head.
How to decide whether to rent or buy
Deciding whether to rent or buy really comes down to your personal circumstances and what you want for your life. Here are some things to consider:
Your future plans
Are you planning to be in this house for a long time? Or do you think you might be moving jobs or starting a family in the near term?
Can you afford your perfect house in the right area, or is it purely a stopgap?
If you're happy to go through the process of selling and moving soon, then you could still buy a home you only plan to live in temporarily.
If you'd rather wait until you can afford a longer term option, renting may be preferable.
Your personal finances
Have you saved up enough for a house? What would your monthly repayments be if you did decide to get a mortgage – and could you afford that without a struggle? No-one can guarantee what'll happen in the future, but consider whether your job seems secure.
You can use our mortgage repayment calculator to work out whether you can afford a mortgage.
Or speak to our broker partner Mojo's mortgage experts for a mortgage in principle (MIP) to get a more accurate idea on how much you can afford.
Costs of renting in your area
Compare the costs of what your mortgage repayments would be with rent for similar properties in your local area.
There could be a major difference.
Have you got longer-term savings?
If you decide to rent have you got a plan for how to fund your retirement, such as a pension or Individual Savings Accounts?
Don't forget that you'll still need to find money for rent when you retire. While most house buyers would've hopefully reached the end of their mortgage term by then and be mortgage free.