It's official: Data reveals women really are safer drivers than men
The battle of the sexes has been decidedly won – and female drivers are taking home the trophy.
If you ever find yourself in an argument over whether women are better or worse drivers than men, you may want to show them this.
Our research into driving test pass rates, motoring offences, insurance claims and driving habits has revealed that – in almost every instance – women come out on top.
READ MORE: The Gender Gap in 100 Drivers
Women pay less for car insurance
Historically, women usually paid less for their car insurance than men. This was because women were seen by insurers to be statistically safer drivers. The average difference in premiums between men and women at one point was as high as £121.
Then in December 2012, the EU Gender Directive made it so that insurers were forbidden from taking a driver's sex into account when calculating a price.
The immediate effect was that the so-called 'gender gap' shrunk down to £27. Women still paid less for their insurance than men, but not that much less.
However, the gap soon began to widen again, peaking at £120 in June 2017.
So if gender is no longer a factor, why are women still paying so much less for their insurance?
READ MORE: Car insurance for women – top tips to lower your premium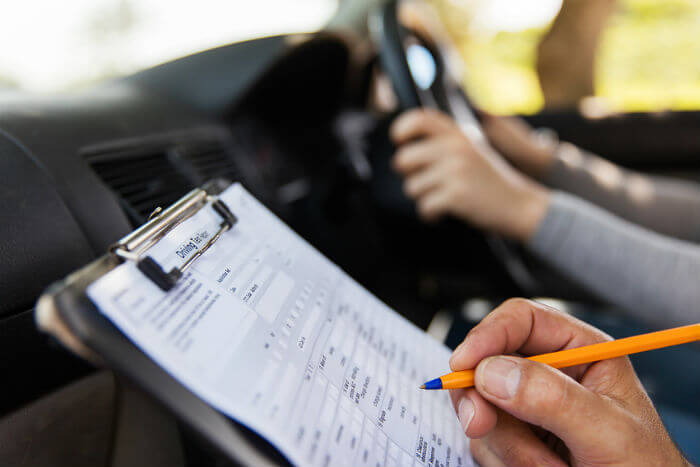 Women take longer to get on the road, but are safer once they're there
Our research – visualised as The gender gap in 100 drivers – looks at differences in statistics for men and women in these areas:
Driving test pass rates

Motoring offences

Car insurance claims

Driving habits
In 2017, 53% of those that took their driving test were female, compared to 47% male. Despite this, more women failed their test than men, making up 30% of the pool of candidates compared to 23% for males.
So that's one point for male drivers, who are more likely to transition from green to pink licence first time.
But what about when you're a fully-fledged driver?
Of the nearly 600,000 motoring offences committed in England and Wales, a staggering 79% of them were committed by men – almost four times as many as for women.
In fact, male drivers outnumber women in most offence categories. The worst offenders see male speeders outnumber women 3:1, with twice as many men caught without tax or insurance, and five men for every woman caught drink-driving.
As well as motoring offences and convictions, another factor that impacts on the size of your premium is your claims history.
Here we see that men take up the lion's share again, with 65% of all car insurance claims made in 2017 belonging to men, with only 35% for women.
Male drivers also make twice as many theft claims in 2017, and almost twice as many 'at-fault' claims.
What's more, the average claim pay-out for men for 2017 was £3,271 - £150 more than claims made by women.
So although women are less likely to pass their driving test than men, the data indicates that women are safer and more responsible drivers, on average.
READ MORE: Your questions about driving and mobile phones - answered
Bad habits at the wheel
Men are also guiltier of committing driving faux pas than women.
Men are 31% more likely to smoke at the wheel than women, and 77% more likely to tailgate another driver.
That's not to say that men have all the bad habits while driving. Women are 78% more likely to drive in bare feet, and 35% more likely to park in a parent space without a child.
The one driving habit that sees both men and women on an even footing is eating at the wheel, where there is zero difference between the sexes.
Men v women: Top 10 bad driver habits (%age of 2,000 drivers polled, even split between men and women)


| Habit | Women | Men |
| --- | --- | --- |
| Eating while driving | 24% | 24% |
| Undertaking | 9% | 14% |
| Smoking while driving | 9% | 12% |
| Not indicating | 9% | 12% |
| Middle-lane hogging | 5% | 5% |
| Tailgating | 4% | 6% |
| Driving in bare feet | 6% | 3% |
| Driving with no hands | 2% | 4% |
| Not giving way | 4% | 5% |
| Wrongly parking in a parent bay | 4% | 3% |
| Wrongly parking in a disabled bay | 1% | 2% |
READ MORE: How to drive down the cost of car insurance
"Women can hold their own"
Our motoring editor Amanda Stretton says:
"As a female racing driver, I know women can hold their own when it comes to driving, and data suggests that they are in fact safer on the roads. And this is reflected in the fact that they are paying almost £100 less for their car insurance premiums.
"But regardless of who is paying more, men or women, car insurance is a cost that is unavoidable for all drivers and is one of the many reasons motoring is becoming unaffordable."
READ MORE: Top 10 car insurance myths
Do you have any bad habits at the wheel? Let us know your thoughts in the comments below!