Beginner's guide to motorcycle insurance
Finding the right motorcycle insurance, let alone ensuring you've taken out the correct level of cover, can be a daunting task.
Luckily we've put together an easy read guide to make sure you get the right cover for your bike.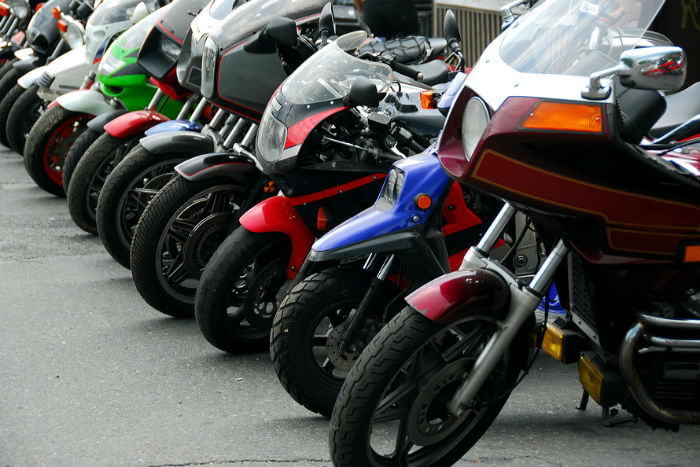 What are the different types of motorcycle cover?
There are three levels of motorcycle insurance cover available, similar to the types of car insurance, each of which covers more than the previous level. They are:
Third-party only (TPO)
This is the minimum level of cover you're required to have by law in the UK.
TPO as the name suggests, covers damage or injury to third parties only. It doesn't provide any cover for yourself or your bike under any circumstances.
While it is often seen as a more affordable option, it's always worth comparing different levels of cover around a policy plan that suits you.
Third-party, fire and theft (TPFT)
TPFT offers all the benefits of third-party only Insurance, plus cover for your bike against theft or fire damage.
TPFT does not cover any other damage sustained to your bike, but you may be able to claim through the insurance of another individual involved in an incident which damages your bike.
Please note that the other party would need to be considered 'at fault' for your claim to be accepted.
Comprehensive
All the benefits of TPFT, but you're also covered for damage to you and your bike (depending on the policy terms laid out by your insurance provider), including vandalism and accidental damage.
Comprehensive policies also cover certain medical expenses you may incur in the event of an accident that causes injury to yourself.
Your insurance provider may also provide you with a courtesy bike, should yours need repairs. This isn't always the case so if it's something you care about, it's best to check with your insurance provider and its policies.
Need to change your insurance policy?
What are the different classes of motorcycle use?
It's easy to get the types of cover and the classes of motorbike mixed up, but they are both separate areas of your insurance premium to be aware of. Essentially, the 'classes of use' describe what you use your bike for, and these are split into four categories:
Social, domestic and pleasure

(SD&P)
This level of cover is for bike owners who only use their bike for personal and private use – not for work, including commuting.
If you only use your bike for SD&P, you should be accurate with your mileage as this can be a simple way to get a cheaper insurance premium.
Most SD&P riders only do a few thousand miles per year – check your MOT certificate to find out how many you did last year. Just make sure you don't underestimate, or your insurance could become invalid.
Commuting
This level of cover insures you if you use your bike not only for social, domestic or pleasure purposes, but also for travelling to and from one place of work.
You can only have one place of work applied to your policy, which should be your normal place of work. If you regularly travel to more than one place of work, you will likely require business use cover.
Class 1 b

usiness use
This cover is for people that travel to more than one location for work. For example, if you visit multiple sites or offices, or regularly visit clients. This also includes any work-related destination (e.g. for commuting to a training course).
Courier and delivery
Are you a food delivery driver? Or an on-the-go courier dropping off parcels in your local area? Then this cover is for you.
For most insurance providers, this also includes door-to-door sales and other postal services.
Please note that motorbike insurance for this class of use is not currently available through Confused.com.
Why do insurers need to know this?
Insurers produce the most accurate premium for your bike and situation from a series of calculations and data on each kind of bike owner. Data is gathered from multiple sources and includes factors such as previous claims and the nature of your job.
Categorising your bike use allows insurers to provide you with the best premiums for your situation, and it's essential to inform your insurer of any change to your circumstances (e.g. a change of job) as it may affect your premium.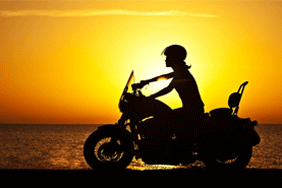 Voluntary and compulsory excess
In the event of an accident or other issue that requires making a claim, you must pay the excess to be able to complete a successful claim.
Voluntary excess is an amount chosen by you to pay in the event of a claim as a contribution to the costs of the claim. Usually, the higher the excess you agree to pay, the cheaper your policy premium.
As well as a voluntary excess, your policy will also include a compulsory excess. This is set by the insurer and is combined with the voluntary excess to give you a total excess you'd need to pay in the event of a claim.
As an example, if you choose a voluntary excess of £150 and your compulsory excess is £250, the total excess you'll pay when making a claim will be £400.
Other factors to consider
As well as the aspects of a motorbike insurance policy mentioned above, there are other factors which can influence the price you pay for motorcycle insurance.
For example, if you lock your bike up in a secure area like your personal garage or a private driveway, you're more likely to be quoted a cheaper bike insurance premium than those who park their bike on the street.
Look at the security options you can get for your motorcycle.
Other rating factors, including your age, the engine size and model of your bike, whether you want to carry pillion passengers, and any add-ons or extra cover you may require, will all affect the price of your policy.
Whatever your circumstances, it's important to be as explicit as possible to your insurer so it can build the correct plan for you.
Not only will you get a more accurate quote, but if you are found to have failed to give correct information, your policy may become invalid.