Home emergency cover: what counts as a home emergency?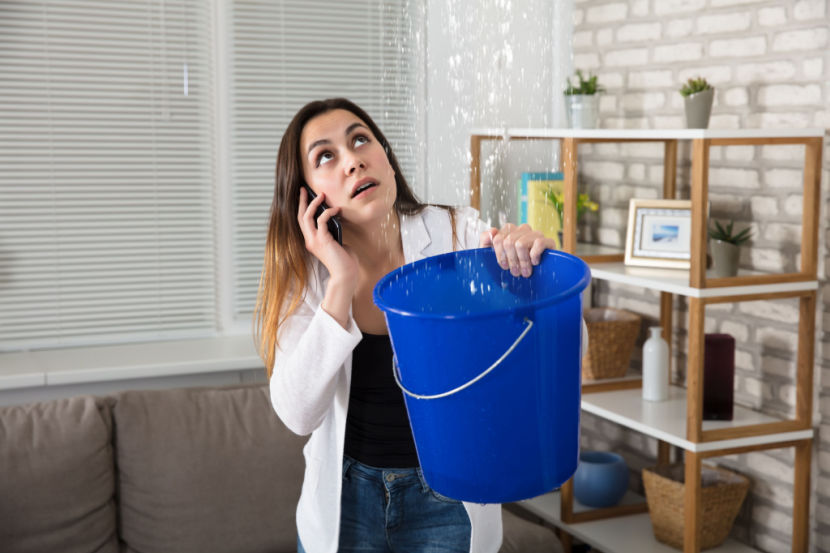 Here's how you can protect yourself against those sudden mishaps at home.
People are finding themselves at home a lot more than ever before. So, you may notice things like faulty plumbing or dodgy electrics more often.
But what's bad enough to be called an 'emergency'? And how do you fix it?
Key points
Home emergency cover is an add-on to a home insurance policy

It covers you for things that could impact your health, your home's security or risk of damage

Home emergency cover fixes the issue itself, but not any damage it causes

You need to maintain your home to a good standard for the cover to be valid.
What counts as a home emergency?
A home emergency tends to be anything that:
Is bad for your health

Risks damaging your home

Compromises your home's security.
Emergencies tend to be sudden and unexpected. They can include:
Your boiler breaking down

Issues where you've no heating or hot water

Issues with plumbing e.g. blocked drains

Sudden damage to your roof

Sudden electrical failure

Broken windows, doors and locks

Infestations of mice or rats.
Home emergencies and social distancing
At a time when social distancing is a concern, you may wonder if you can get these issues fixed.
Don't worry. You can still have someone come and fix emergency issues in your home.
Check with your home emergency cover provider. They can tell you what steps they're taking to keep everyone safe.
If you're in a vulnerable category or are self-isolating, tell them before you discuss the issue. They may have a different process.
What do I get with home emergency cover?
Home emergency cover is an add-on policy that lets you deal with these emergency issues. Policy specifics will vary, but you usually get:
A 24-hour helpline for any emergencies

Access to an approved engineer who can come out and fix any issues

Cover for all parts and labour up to a certain amount.
Does my home insurance cover me for any of this?
Some insurance policies may have home emergency cover added as standard. Some may have it as an add-on.
It's best to check your small print to see what is and isn't covered.
Your standard contents insurance policy should cover damage caused by the emergency. This might include a burst water pipe damaging your carpet, for example.
READ MORE: Contents insurance explained
If I use home emergency cover, does it affect my no-claims bonus?
It should have zero impact on your no-claims bonus.
Home emergency cover is a separate policy from home insurance.
You can usually claim on it as many times as you need to.
What isn't covered?
Home emergency cover generally doesn't cover:
Wear and tear, damp and rot

Broken boilers that are old – usually 7+ years but check with the provider.
Keep your home in good shape
One of the big exclusions for home emergency cover is that it doesn't cover wear and tear.
So, to stay covered, it pays to keep your house in good order.
Clear your gutters and drains every now and again

Re-pressurise your boilers and bleed your radiators

Inspect your roof for loose or broken tiles.
READ MORE: Monthly and seasonal home maintenance checks
I'm renting. Do I need home emergency cover?
Tenants don't need home emergency cover.
It's your landlord's responsibility to keep everything in order and fix any issues.
They should have something in place or be willing to pay for any emergency repairs.