Step 3: Saving for a deposit
To buy a house you will need an initial deposit. The more you put down, the better mortgage you'll be offered. Let's look at the best ways to save.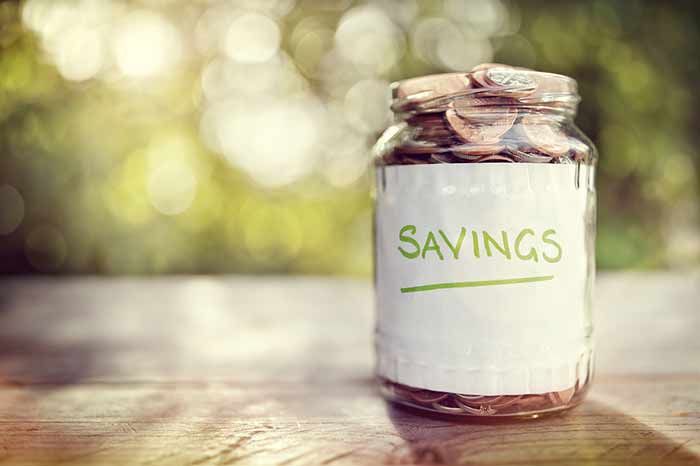 A mortgage deposit might very well be the biggest pile of money you'll ever see in one place.
It's a big hurdle to cross, but if you stay savvy you should soon see the pounds stack up.
How much do I need to put away?
The minimum deposit is 5% which means if you wanted to buy a house that was £220,000 you'd need to save £11,000 before a mortgage lender would give you so much as a "how do you do?"
To be in with a chance of getting a more favourable mortgage rate, a 10% deposit might be better - this might be easier to save if you are buying a house with someone else.
This brings that figure up to £22,000.
Saving your cash
You need to see your money grow fast, and one of the ways you can do that is with a cash ISA.
You can save up to £15,240 in an ISA. Any interest you earn in a cash ISA is tax-free, so you can reach your goal that little bit quicker.
If you're a first-time buyer, the government has introduced a Help to Buy ISA where you could boost your savings by 25%.
You'll need to save at least £1,600 to to get the minimum bonus of £400, and you can receive up to a maximum of £3,000.
The scheme is available from a range of banks and building societies. But bear in mind that you won't receive the government bonus until you're in the process of buying your first home.
Another option is opening a regular savings account.
These tend to have slightly higher interest rates than current accounts. This is because the money you put in can't be withdrawn until after a certain time.
They usually require you to put in a certain amount each month to benefit from the interest as well.
But if you want some fast-action saving over the course of a year, this could be a good way to go.
Whichever you decide to go for, it's worth looking at setting up a standing order or direct debit to pay into the savings account every month.
That way you won't let the regular payments slip, and the money will leave your account with enough regularity that you can work a budget around it.
Curb your spending
It's all well and good saying how much you need to save, but you need to have that kind of cash spare to put into the bank, right?
If you're serious about getting that deposit, then it's time to cut back on certain luxuries.
That £2 cappuccino you enjoy before work? Over the course of a year, those coffees add up to £520!
As well as freeing up your finances to put into your deposit fund, cutting out these little expenses could be beneficial with your application.
When applying for a mortgage, the rates you're offered will obviously take into account the size of your deposit. But also, lenders will look at your credit history and possibly your spending habits.
Having a good credit history will put you in good stead with the mortgage lender. And a bank statement not riddled with frivolous purchases may also work in your favour.
Keep your eyes on the prize
Once you've picked a savings account and reduced your spending, you can just sit back and watch the money roll in, right?
Wrong.
It's worth keeping a strict budget of all your outgoings so that there are no surprises when bills and direct debits are due.
TOP TIP: Download Google Drive to your phone and use the scan command to take photos of your bills and receipts. This makes the text scannable.
That way you can keep a digital record of everything you buy without the need to hoard receipts.
Always be on the lookout for a saving account that offers a better interest rate and don't be afraid to switch accounts.
Put your money where it's going to work hardest for you, and you'll have that deposit saved in no time.
Ready to take the next step? Let's go house hunting!
Next – Step 4: Finding the perfect house
Prev – Step 2: What can I afford?