Workplace parking levies could be rolled out in Scotland, Bristol and some areas of London. The aim of the levy is to encourage people to choose different ways to commute other than driving. But with the cost of living continuing to rise - is this the right time to be introducing them to the UK?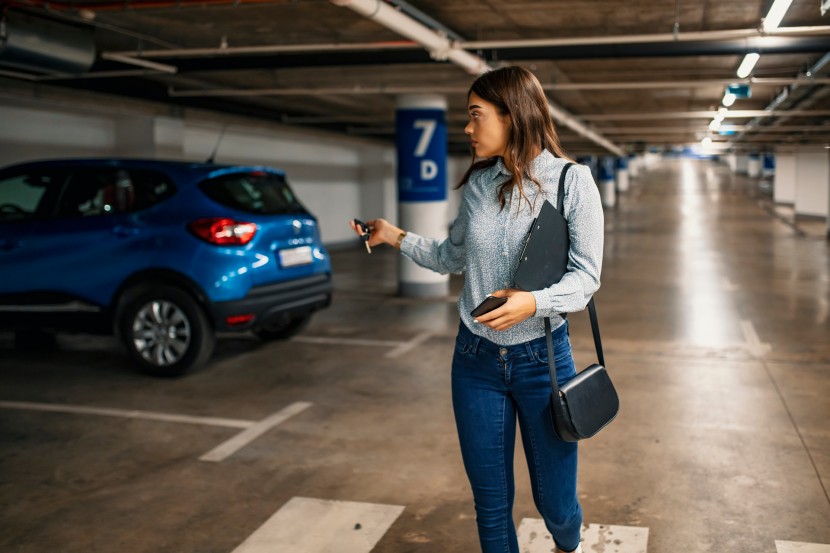 What are workplace parking levies?
A workplace parking levy is a charge on employers who provide private parking spaces for their employees.

Generally, this charge is then passed down to the employees that use the parking spaces.

Workplace parking levies were first introduced in Nottingham in 2011 to employers who provide 11 or more parking spaces for their employees.

NHS car parks, GP surgeries and blue badge parking spaces are usually exempt from the levy.


What cities have workplace parking levies?
At the moment, Nottingham is the only city in the UK to have a workplace parking levy.

But many cities in the UK are considering rolling them out in a bid to reduce carbon emissions.

Some of the cities that could be rolling out workplace parking levies are:
Leicester
Reading
Edinburgh
Glasgow
Cambridge
Bristol
Hounslow and Camden
Scotland could be rolling out their Workplace Parking Levy (WPL) in March this year.

Currently, the levy rules only apply in certain parts of Scotland and local councils can decide whether they're going to introduce them or not.

If a council does decide to enforce a levy, employers would need to apply for a licence so their employees can park on the premises.

The employers could then choose to pay for the parking themselves or pass the cost on to their employees.
How much would a workplace parking levy cost me?
Usually this cost is based on the amount of parking spaces in the workplace car park.

A report from the London Borough of Hounslow says that the workplace parking levy could start at £500 and reach up to £1,000 a year.

Now, the Nottingham parking levy is £458 per parking space per year, up from £415 in 2020. The levy cost is likely to increase each year depending on inflation.

Some people may have saved money while working from home during the pandemic, but those savings could soon disappear with the new levy.
The workplace parking levy could also be another added cost for motorists when the cost of living is already high.
Particularly when you factor in the congestion charge in London, low emission zone charges in some cities and car insurance. Not to mention fuel prices reaching up to £2 in some areas on the UK.
So are there any positives to workplace parking levies?
Compare car insurance quotes
Are there any upsides to parking levies?
Believe it or not, there are some upsides to the workplace parking levy.

Nottingham council says the profit from their existing levy went towards urgent council projects - including a tram system that transports 17 million passengers a year.

The levy also helped to fund the redevelopment of Nottingham train station and a bus network.

Hounslow also claims that the revenue from their intended levy could generate £95 million for the local council over 25 years.

Glasgow council estimates that the levy could bring £30 million for the council if the levy is city-wide. But even if it's just in the city centre it could raise £6 million.

Workplace parking levies have also contributed to the reduction of pollution and congestion in Nottingham too.

Nottingham council says that 70% of their peak time traffic was down to workplace commuters, which is why the levy was introduced. This was cut by 47% according to Climate Action.

The drop in congestion isn't just more convenient in terms of traffic. The levy in Nottingham has led to reduced levels of nitrogen oxides and particulate emissions. This is one of the leading causes of respiratory illnesses.

The redevelopment of the tram and train station has also given employment to 1,200 people.


How can I save on parking?
As simple as it sounds, a little bit of planning could save you money on parking.

Using apps like Appyparking, you could find free areas to park in the city. You may have a bit of a walk to your destination, but at least you could avoid paying.

A pre-booked or season parking ticket could also work out cheaper than parking at your workplace too.

Make sure you check the parking rules and restrictions in the area you choose to park in though.

And of course, there's always public transport. This may have been unreliable in some areas since emerging from the pandemic, but funding from the government could mean this improves.

Then there's walking and cycling. New developments to cities and to the Highway Code could mean that many would-be cyclists might feel safer cycling and walking to work.