Drink-driver car insurance
Compare insurance quotes for cover after your drink driving conviction
Get a car quote
Free. Not freeish. Buy car insurance and choose a free gift with
Rewards
£20 fuel

£20 to spend

£20 to spend

£20 to spend
Single annual policy. Shell Go+ account required. Shell Go+ not redeemable in Northern Ireland. T&Cs apply.
Driving while under the influence of alcohol is a very serious offence. If you're found guilty you could be handed the following penalties:
Penalty points
A driving ban of at least 12 months
A fine of up to £5000
Depending on how serious the offence, a prison sentence
If you have been convicted of drink-driving and you've come to the end of your driving ban, you may be thinking about getting back on the road.
Before you start looking for car insurance, there are few things you should consider:
Generally, insurers dislike drink-driving convictions
Some insurers may refuse to insure convicted drink-drivers
For those insurers who do quote a policy, the premiums offered may be higher as insurers will see you as a greater risk
Drink-drivers may see their premium increase as much as 115% per year
Your conviction isn't the only factor insurers will consider when calculating your premium. Your age, location, type of car and driving history are all considered.

If you own a car which sits in a higher insurance group, you might want to consider changing your car to one which sits in a lower group, as it may help reduce your premium.

Drink-driving convictions aside, if you believe you're a safe driver, you might want to consider a telematics policy. Telematics insurance policies offer a personalised price based on how and when you drive. It involves having a small black box fitted to your car, which measures how well you drive and provides feedback to help you improve your driving.

If you're ready to get back on the road then click the 'Get a quote' button above. If you'd like more information before getting a quote, take a look at our guide 'Drink driving - what you need to know'.
Even if you're a convicted drink-driver you can still compare a wide range of insurance providers. Simply add in your details, information about your car, your driving history and conviction and we will do the hard work for you.
We were the first UK insurance price comparison site
We compare a range of UK insurance providers to bring you our best price
Some car insurance providers may not cover convicted drink-drivers, but we'll help you quickly find insurers who may cover you.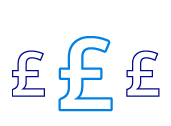 Find out more
We've handpicked some useful guides and articles to help you out

Car insurance price calculator
Find out the average price for car insurance for your age, sex and area. Try our car insurance price calculator.
You might also be interested in other insurance types
After buying
car insurance
,
95%

of Confused.com customers would recommend us (based on

52202

Reviews.co.uk respondents - as of 10/08/20). Read our reviews