The world's most sold vehicle is a motorbike
It's the most produced motor vehicle in history; shares the legacy of the Ford Model T and the Volkswagen Beetle, and created one of history's best marketing campaigns in the 60s.
The Supercub is Honda's most iconic scooter that has shifted over 100 million units to date. So what made this underbone motorcycle so popular?
In 1956 Soichiro Honda, the president of Honda, with managing director Takeo Fujisawa, took a trip to Europe to gather some inspiration for their next potential vehicle range.
Instead, what they discovered was that much of Europe, especially Germany, relied on scooters or bikes for transport.
Upon returning to Japan, the Honda team wanted to build a bike that would be unique, practical and defined as neither a moped nor a scooter - a small bike that the Japanese population truly wanted.
The build
Honda and Fujisawa based their new product on these three elements:
The bike would be unisex – any person for any profession would feel happy to drive the bike

Practicality – it would cater to the city commuters as well as farmers or for transporting light goods

Reliability – delivered high power output, fuel efficiency and easy operation for all users
When the Supercub was completed and ready for release in 1958 they had no idea of the impact this underbone bike would have on the world.
Here are five facts about Honda's all-time seller.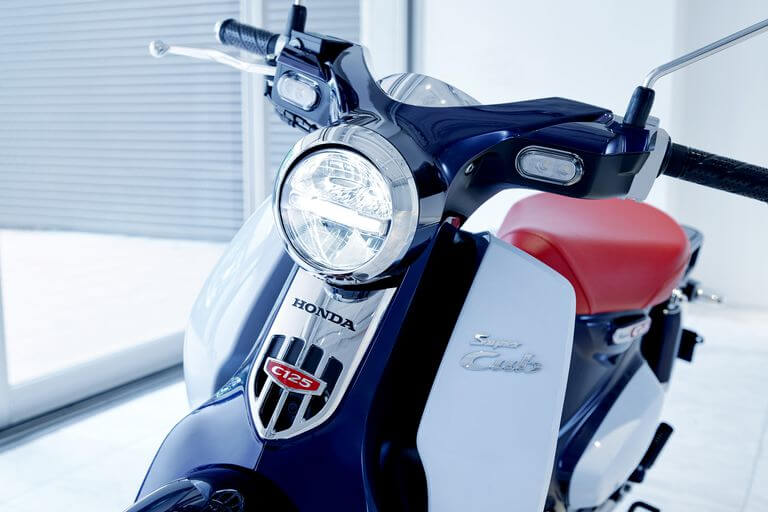 1. The Supercub has sold more units that any other motor vehicle
Many people think that it would be the Ford Fiesta, the VW Golf, or the Toyota Corolla that's sold the most units.
It's in fact this small little motor that has been popular for many people due to how affordable it is and how reliable it is.
2. It became the key mode of transport in Vietnam
During the Vietnam war, the United States military ordered over 20,000 Supercubs to boost its economic support for South Vietnam.
By 1969 almost 750,000 Supercubs had been exported to South Vietnam due to popular demand. In 2008's Top Gear special James May famously used a four-stroke Supercub to drive through the Vietnamese countryside.
3. The design has stayed roughly the same in its 60 year history
While many cars and motorbikes change their look and style over the years, the Supercub has kept its signature underbone model design from the 1950s, with newer versions of the same design released every few years.
4. Its advertising campaign was one of the biggest and longest in history
Its tag line, "You meet the nicest people on a Honda", spanned over 12 years and delivered the largest amount of success for the Supercub, truly making its mark in the United States as a memorable motor still used by millions today.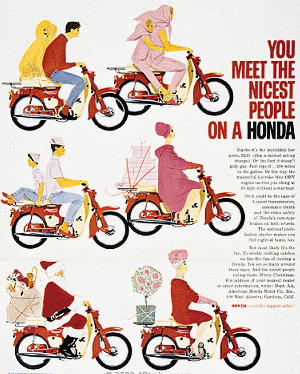 5. It paved the way for a classic motorbike revival
While classic motors are celebrated in a number of ways, at festivals and meet ups, the Supercub allowed companies to reignite their love for the classics.
Manufacturers such as Triumph and Norton have seen mass growth. Triumph has already grown by 67% since 2017, and Norton has begun an academy scheme for budding engineers in the market.
This year, the Supercub celebrates its 60th birthday in delivering excellence. The Supercub won the hearts of fans for its simplicity, reliance and all-round accessibility for everyone.
It's now surpassed 100 million sales to be the world's most sold vehicle in history – do you know someone that owns one?
They are soon to enter the UK market once again, and you can currently register your interest. Their retail price is £1,560 on average.
Sources:
http://world.honda.com/supercub-anniv/history/
https://www.cycleworld.com/honda-super-cub-motorcycle-history-classics-remembered