SORN stands for Statutory Off Road Notification. When you 'SORN' a motorcycle you're telling the Driver and Vehicle Licensing Agency (DVLA) your motorbike's not being used.
This means you don't have to pay vehicle tax or motorbike insurance, which could be a good annual saving. But you have to make sure you can keep it off the road. Here's how you SORN your motorbike.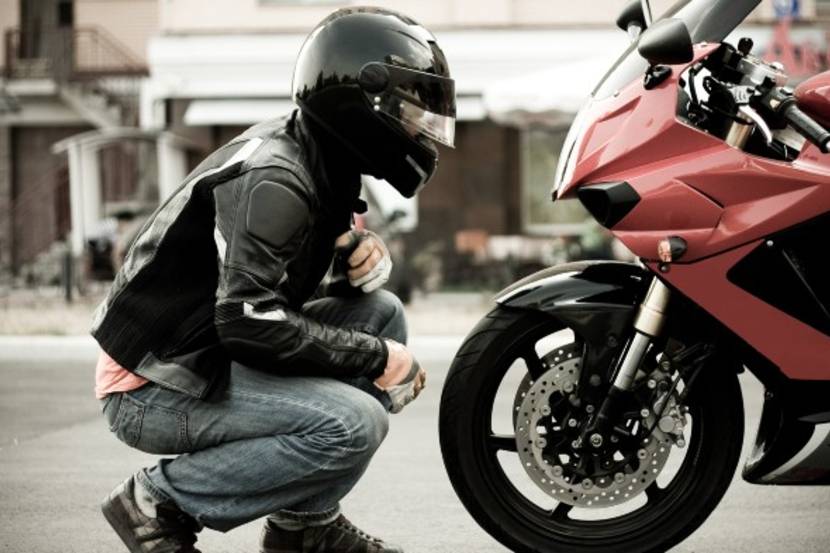 How do I SORN my motorbike?
There are 3 ways to give your motorbike a SORN:
If you're applying online or by phone for a SORN, you'll need:
Your 11-digit logbook reference number or V5C reference number
Your registration plate details
You should then be able to SORN your bike immediately.
If you'd prefer to have the SORN start from the first day of the following month, you need the 16-digit number from your vehicle tax reminder letter, called the V11.
If the motorbike isn't registered in your name then you can still make those changes via a V890 form.
If your address is incorrect you can:
Send back section 3 of your log book if it's the new style log book
Send back section 6 if it's the old style.
Once you've got a SORN, you should get a refund for any remaining tax from that year.
How much does it cost to get a SORN for my motorbike?
It's free. You don't have to pay anything to give you motorbike a SORN.
How long does a SORN last for a motorbike?
A SORN lasts up to 12 months or until you decide to tax it again.
How do I check if my motorbike has a valid SORN?
You can check if your motorbike has a SORN by going to the government's database. Enter your registration and it'll tell you whether your bike is taxed or has an active SORN.
Do I need insurance if my motorbike has a SORN?
There's no legal obligation to insure a motorbike that has a SORN and is kept off-road. But there's still a risk of fire and theft even if your motorbike is off the road. So you might want to consider at least third-party, fire & theft insurance.
You can also get laid-up cover (also called SORN insurance), which is designed for motorbikes that are kept off-road. We don't compare these types of motorbike insurance policies, but there are specialise insurers who offer it.
What happens if I don't SORN my bike?
You could be fined and even be prosecuted if you don't pay tax or follow the SORN rules for your motorbike.
We've summarised some everyday scenarios but the government has published more detail on this area, if you need it.
| Scenario | Penalty |
| --- | --- |
| If you're the registered keeper of an untaxed motorbike. | £80 fixed penalty cut to £40 if you pay it within 28 days. If you don't pay it then it could be referred to a debt collection agency. |
| Using an untaxed motorbike without going through the SORN process. | An Out of Court Settlement (OCS) is put in motion at £30 plus 1.5 times the outstanding vehicle tax rate. If it goes unpaid it's deemed a criminal offence. The penalty could be £1,000 or up to 5 times the amount of tax liable whatever's bigger. Your motorbike might be clamped. |
| Still using and keeping an untaxed motorbike on a public road with SORN in force. | The OCS is set at 30 plus twice the outstanding vehicle tax owed. If unpaid it would be a criminal offence and may be taken up via the Magistrates Court. The penalty is the greater of £2,500 or 5 times the amount of tax chargeable. Your motorbike might also be clamped. |