Leasehold buildings insurance protects you as a leasehold owner for building damages.
If there's more than 1 leaseholder under a single property it can be confusing to know who should buy the insurance policy.
Here's what you need to know about your responsibilities, and what leasehold building insurance does and doesn't cover.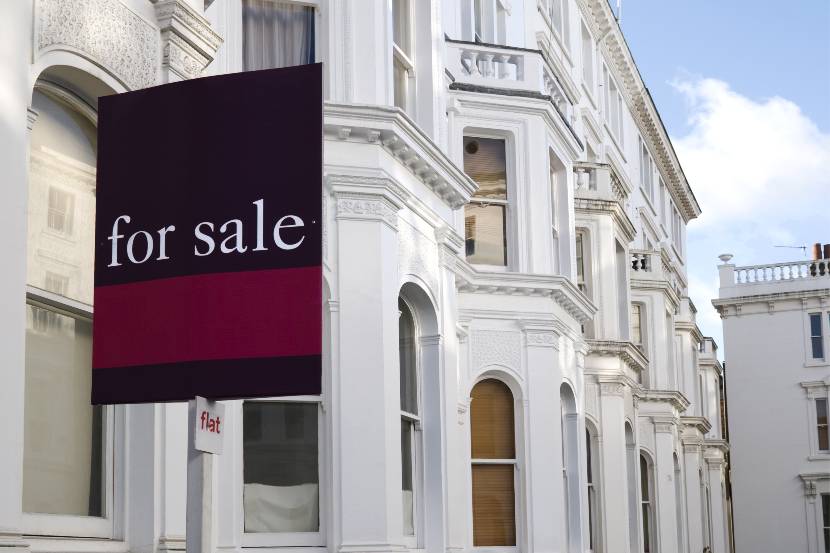 What is leasehold buildings insurance?
Leasehold buildings insurance is a type of home insurance policy. It covers leasehold property owners for any structural damage to the building.
You're a leasehold owner if you own a property that's leased from the owner of the land - also called the freeholder - for a certain period of time.
It's important for a leaseholder to have this type of buildings insurance as unexpected events - such as a storm, flood or fire, or burst pipes - can happen. And if you're not already covered, you could end up having to pay a hefty bill yourself.
Who's responsible for leasehold buildings insurance?
Often there can be many leaseholders under a single building. This creates confusion over who's actually responsible for getting leasehold buildings insurance.
The person responsible can depend on many factors, but ultimately it's based on the terms of the lease.
If the freeholder is responsible, they can charge you a share of the buildings insurance cost through their service charge. You have the right to check this with your freeholder and ask exactly what the insurance covers.
As a leaseholder, you could be responsible for buying the insurance policy. If so, it might be cheaper to get together with other leaseholders and find a policy that suits everyone. This works particularly well in a building with many flats.
What's covered by buildings insurance?
Buildings insurance should cover the cost of repairing or rebuilding your home and its associated costs if it's damaged by:
Storms and floods
Fire and explosions
Malicious damage, such as vandalism
Falling trees or lampposts
Frozen or burst pipes
Insurance providers should also cover damages in communal spaces of the leasehold property. This includes shared gardens, hallways and landing areas.
What isn't covered by buildings insurance?
Each policy varies, but typically building insurance doesn't cover you for:
Is leasehold buildings insurance mandatory?
Leasehold buildings insurance isn't mandatory, but your mortgage provider might still request it.
Your mortgage provider should tell if you if you need to be insured. If you're not sure, you should ask.
Even if it's not needed, it's still a good idea to get the cover should the worst happen!
Confused.com compares building insurance, but we're not able to compare for multiple addresses in a single quote if you were to get together with other leaseholders.
Compare home insurance quotes
What if I've bought the freehold of my leasehold property?
If you've bought the freehold, then the responsibility likely likes with you to buy buildings insurance. If you're in doubt, check the terms of your lease.
You can also read our guide to better understand the difference between freehold vs leasehold.
Do I have to pay my share of a leasehold buildings insurance policy?
Leasehold buildings insurance isn't mandatory, but if your freeholder has a policy in place, your share may be needed as part of your lease terms.
If you don't pay, you could face legal action.
What if I've bought a share of a freehold property?
If you've bought a share of the freehold, you probably need to get a buildings insurance policy yourself. That's whether you're the sole owner or own it with other residents in the building. Check the terms of the lease to be sure.
How do I work out the rebuild cost of my building?
Your buildings insurance provider should ask you for a rebuild figure in case your building gets damaged beyond repair from a storm or fire. It's important this figure is accurate so the insurer is able to give you the right amount of home insurance cover.
You could use the Royal Institute of Chartered Surveyors (RICS) Building Cost Information Service (BCIS) to roughly work out the rebuild costs.
The calculator asks for:
Type of property
Property age
Number of rooms
Type of roof and walls
The area of the external floor in square feet or meters
To find out how to get an estimated figure, see our guide on calculating the rebuild cost of your home.
As a leaseholder, do I need to get any other forms of insurance?
Besides buildings insurance, it's worth considering contents insurance too. Contents insurance isn't legally required either, but it does help protect your belongings if they're ever damaged or stolen.
Make sure you don't underestimate or overestimate the total value of your contents. This is because you could end up either not having sufficient cover for the costs to replace your items, or you could be paying too much.
You can work out the value of your contents using our contents calculator.
Buying buildings insurance along with contents insurance under a single policy might make it cheaper and easier to make a claim.
Will insurance cover a water leak from the flat upstairs?
Yes, buildings insurance should cover repairs to the property, like a water leak, and to any permanent fittings or fixtures needed.
If the service charge pays for the building insurance, then you need to contact the owners of the freehold first to make a claim.
Buildings insurance doesn't cover any damage to your possessions - you need to claim on your contents insurance for that.
What other leaseholder charges will I need to pay?
As a leaseholder, you have several other charges you need to pay to help maintain the property. This includes:
Service charge
service charges from the freeholder are for you to contribute costs for the maintenance and repairs of the shared areas in the building. If your property contains features like a gym or concierge, expect your service charge to be higher.
Ground rent
You pay ground rent on a yearly basis for the land your home is built on. It's part of the lease conditions given by the owner of the land. But if you've bought a new lease with an agreement of more than 21 years after June 2022, the Leasehold Reform (Ground Rent) Act has put an end to ground rent payments.
Emergency repair/sinking funds
Part of your leasing agreement may ask for you to pay into a emergency or sinking fund. This allows your freeholder to build up enough money to cover the costs of making urgent repairs in the building, such as fixing the roof.
These payments should be set out clearly in your lease. If you feel you're being overcharged, you have the legal right to ask the freeholder for receipts and for them to explain how it's calculated.