It's always good to have spare keys just in case. But your home could be at risk if they end up in the wrong hands.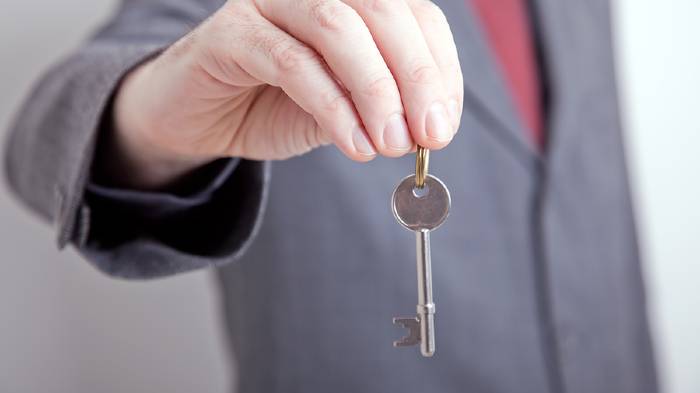 Most homes usually have several keys covering front doors, back doors, patio door locks and windows as well as garages, sheds and outbuildings.
But with so many house keys to keep track of, it could be easy for one to end up in the wrong hands.
And if someone breaks into your home using a lost key, your home insurance might not cover you.
Am I covered if I lose my keys?
According to the Association of British Insurers, in the event that money is stolen there must be signs of forced entry.
So let's say someone finds your keys, traced back to your property and used to gain access to your home. You might be out of luck when it comes to claiming on your home insurance policy.
Or let's say if a neighbour, friend or ex-partner uses a key you've given them to access your home and steal things.
A number of insurers say they would class such an incident as an act of deception rather than as theft. As such, it might not be covered under a home insurance policy.
If you're unlucky enough to be targeted by someone using a key, your insurer might look at the case favourably, but this is never guaranteed and you should never assume they will.
It depends on whether your insurer believes you've taken the necessary steps to fully secure your home and fulfil your duty of care.
So the overall message is to check your policy small print, and bear this mind when you dish out the spare keys. Otherwise you risk invalidating your house insurance.
Compare home insurance quotes
Will my insurance pay out if my children leave my door unlocked?
Some parents entrust their children with house keys from a young age. Each family has their own circumstances.
It might be that your work patterns mean your child needs a key to get into the house when you're not there.
But before you get an extra set of keys cut, it's important to have a chat with your child about the responsibility associated with having a key.
Impress on them the importance of telling you straightaway if they lose it, so you can take precautions such as changing the locks, if necessary.
It's also important they understand that leaving a door unlocked by accident could invalidate your home insurance in the event that you make a claim.
It's not just children, though! Everyone who has a key is jointly responsible for making sure your home is locked when they leave.
If your home is burgled with no signs of forced entry, it's important to show that you've done everything possible to secure your home when making a home insurance claim.
Your insurer might want to know if your house was adequately secured before they pay out.
Many home insurance policies require certain door locks to be fitted, and your insurer could decline a claim if a burglary happens as a result of the locks not being used.
Are lost keys covered by home insurance?
Sometimes, yes.
As with all aspects of your home insurance policy, read the small print and make sure you know what's covered.
You might find your keys and locks are covered as standard, or perhaps they fall under an extra that you can add to the policy.
Consider a key safe
A key safe is a strong metal box in which you can keep your door key. It's fixed to a brick or concrete wall outside your home, and you can get into it only if you the code.
It's a much safer way of storing a spare key, as long as you make sure that the only people who know the code are those who need to know.
Never leave a spare key anywhere where it can be found. Underneath the plant pot is not a safe place, and could put your home at risk.