How keys can invalidate your home insurance policy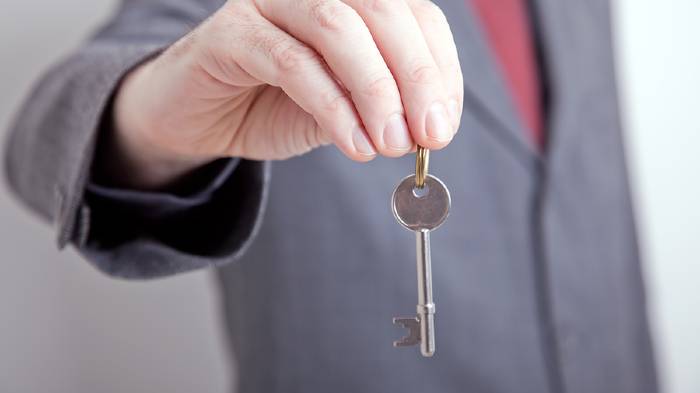 It's always good to have spare keys just in case. But your home could be at risk if they end up in the wrong hands.
Most homes usually have several keys covering front doors, back doors, side doors, and windows as well as garages, sheds and outbuildings.
But with so many keys to keep track of, it could be easy for one to end up in the wrong hands.
If someone breaks into your home using a lost key, will your home insurance cover you? Surprisingly, the answer could be no.
READ MORE: Saving money with a burglar alarm
Check your policy
According to the Association of British Insurers (ABI), in the event that money is stolen there must be signs of forced entry. So as a homeowner, you might not be covered if a key is used to enter your home.
Maybe you or someone else at home lost a key and it was traced back to your property. Or you may have given a key to a neighbour, friend, or ex-partner.
The ABI say that policies usually exclude theft by members of the family, and neighbours or ex-partners could be excluded also.
A number of insurers also say a break-in or burglary of this type would be treated as an act of deception, rather than theft. And as such, may not be covered under a home insurance policy.
If you're unlucky enough to be burgled by someone using a key, insurers may look at the case 'favourably' - but this is never guaranteed.
But as long as you've taken the necessary steps to fully secure your home, you've fulfilled your duty of care.
Whether you're covered or not will depend on your insurer. But they should take into account the circumstances that led to someone getting their hands on the key to your property.
So the overall message here is to check your policy small print. But it's definitely worth bearing this mind when you dish out the spare keys.
READ MORE: Home insurance policy types
Children with house keys
As well as giving a key to a trusted friend of neighbour, some parents entrust their children with house keys from a young age.
But before you get an extra set cut, spare a thought for the security of your home.
Gareth Lane, head of home insurance at Confused.com, urges parents to educate their children about home security before giving them their own key.
He says: "It's important to have a chat with your child about the responsibility associated with having a key to the family home.
"We would suggest that parents remind their children that should they lose the key to the house, it's better to tell them straight away.
"Obviously families each have their own circumstances, and we understand that many parents have to work during school hours.
"But we do want to remind parents to talk to their children about home security and that leaving the door unlocked by accident could invalidate your home cover should you need to make a claim."
READ MORE: Monthly maintenance checks for your home
Remember to lock up
If your home is burgled with no signs of forced entry, it's important to show that you've done everything possible to secure your home when making a claim.
As should someone attempt a break in, with or without a key, your insurer will want to know if you're house was adequately secured before they pay out.
Many home insurance policies require certain locks to be fitted. The insurer could decline a claim if a burglary happens as a result of them not being used.
And you should never leave a spare key anywhere where it can be found. Underneath the plant pot is not a safe place, and could put your home at risk.
READ MORE: How to claim on your home insurance policy