How to switch supplier when you move house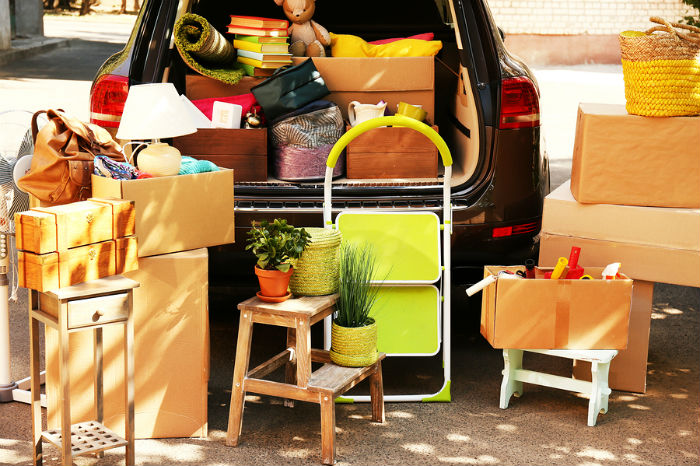 There is so much going on and so much to do when moving home, it's easy to overlook some of the smaller details such as sorting out your energy bills.
But when you have a new house to pay for every single penny counts, while the savings you can make on your gas and electricity bills each month soon add up.
And unlike sorting out your mortgage, switching energy supplier only takes a few minutes.
If you're moving to a larger house, you could be shocked by the change in your energy bills. So here's how to make sure you're on the cheapest energy deal before the first bill arrives.
What to do before you move out
Notify your current energy supplier
Make sure that you call your existing energy supplier at least 48 hours before you move out, to let them know the date of your move, as well as the address you are moving to, so that they can send you your final bill.
Your energy supplier will then arrange a meter reading for you, or ask you to take one on the day of your move. You can find your energy supplier's contact details on your bill.
Take a meter reading on the day that you move out
To avoid being overcharged by your energy company for power you haven't used, you should make sure you take a meter reading on your last day in the property. Pass this reading to your supplier and then make a note for your own records. Your energy supplier will then send a final statement to you in order to settle your account once you have moved.
If you live in a rented property, you should take note of your meter readings and then let your landlord know them before you move out.
Another good thing would be to let the new occupants of the home know which supplier has been providing energy to the property. You could either leave a note in any handover documents or inform the landlord or estate agent.
READ MORE: How much do your appliances cost to run?
What to do when you move into your new property
Take gas and electricity readings on moving day
Take fresh gas and electricity meter readings when you move into the property. This will ensure that you only pay for the gas and electricity you use, not any costs which the previous occupant or landlord is liable for.
Find out which energy company supplies your new home
You will automatically be placed on something called a 'deemed contract' with the energy provider who was supplying energy for the previous occupants. When you first move in, you should take gas and electricity meter readings and make the existing gas and electricity provider aware of these. This should ensure you're only charged for the energy you use at the new property.
Hopefully the previous occupier will leave you details about who supplied their energy, but if they didn't there are ways to find out.
If you're not sure who supplies the gas for your new home, then you can visit the Find My Supplier website or alternatively call the meter number helpline on 0870 608 1524 (Please note that calls to this number cost 7p per minute plus your phone company's access charge).
For the electricity supply, you should contact the local distribution company, with the telephone number being available in the telephone directory under 'Electricity'. Alternatively, you can use the the Energy Networks Association postcode search tool. When you speak to them, you should ask for MPAS, which is the company's Meter Point Administration Service.
If there is a prepayment meter at your new home, you will need to arrange for a new top up key or card to be sent to you. You can find out more about prepayment meters in our guide on how to pay your energy bill.
READ MORE: The supplier switching process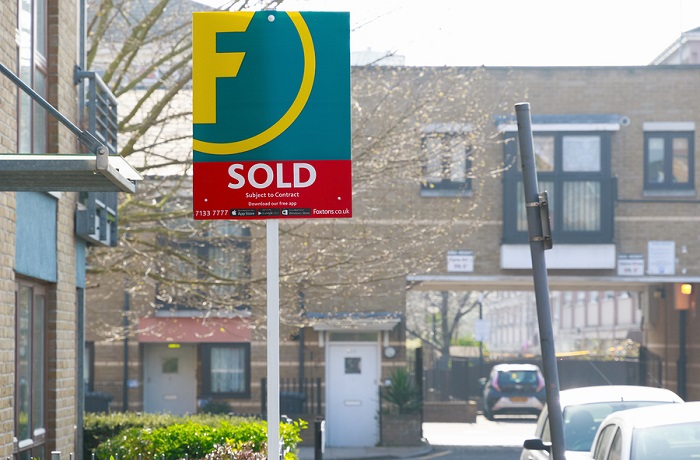 Give the existing energy supplier your meter readings
Call the energy provider who supplies the service at your new property and give them your details, the date when you moved in and the meter readings from that date. They will then be able to create a new account for you.
When you first move in, most providers will place you onto their standard tariff automatically, meaning that you will need to switch to make sure you are not overpaying on your energy bills.
Similarly, if you're a business owner and you've just moved into a new commercial property, you should take meter readings and speak to the current supplier to ensure you're not overcharged on your first business energy bill in the new location.
READ MORE: Green energy explained
How to switch energy supplier
If you want to cut the cost of your energy tariffs, switching supplier is the simplest way to get a better energy deal.
To start an energy price comparison, simply click the COMPARE ENERGY PRICES button at the top of the switching page. Then, just enter a few more details and we will instantly compare prices from suppliers across the entire energy market. All you need to do is choose the deal you prefer, and we'll handle the rest of the switch for you.
For more information on how to switch, check out our energy supplier switching guide.