Moving house checklist: What to do when you move into a new home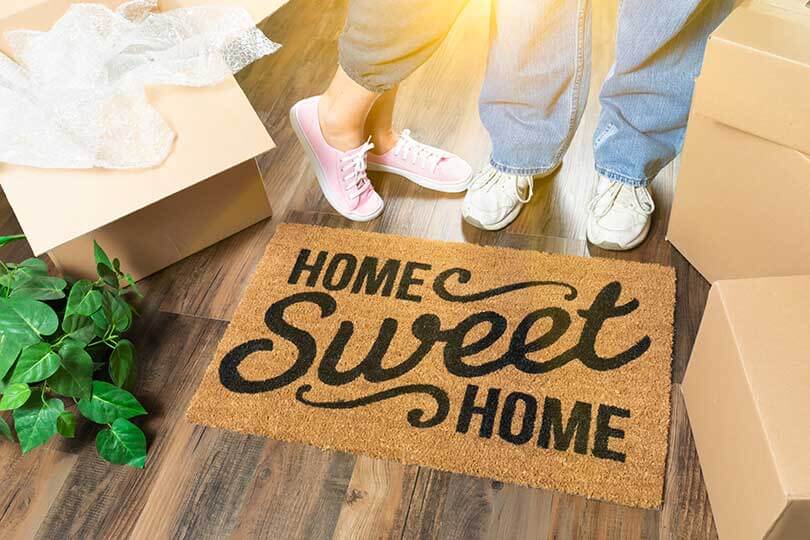 This step-by-step checklist and timeline will help take away the headache of moving house.
This article contains affiliate links. If you buy any products via these links, we may earn a small commission at no cost to you.
Even after the chaos and confusion of buying and selling a house, you still need to pack up and move. Luckily, it needn't be a headache. With a little planning, it'll be clear skies and smooth sailing.
In a rush? Jump to a section:
Two months before moving | Six weeks before moving | One month before moving | Two weeks before moving | The day before | Moving day |Once you're in | What comes next | Download PDF guide
Two months before moving
Book ample time off either side of moving day.

If you're moving to a new area, apply for your children to attend a new school, and have their school records transferred.

Declutter: The more you get rid of now, the less you'll need to take with you. Use charity shops, Facebook Marketplace and your local recycling centres to get rid stuff that's no longer wanted.

Order some packing boxes – double-walled ones are sturdier – and start packing anything you can live without for the next few weeks.

If you need to arrange self-storage, now would be the time to look into it.
Check prices for double-walled packing boxes on Amazon
Six weeks before moving
Make sure your new house will be covered by your home insurance policy from the day you move in. If you want to be extra cautious, set it to start from the day you exchange contracts.

Hire a removal company. The British Association of Removers will be able to help you search for reputable companies.

If you want to do the move yourself, you can hire a van and rope in some friends to help. Just make sure that everyone who's actually driving the van is insured to do so.

If you're renting, give your landlord notice of the moving day.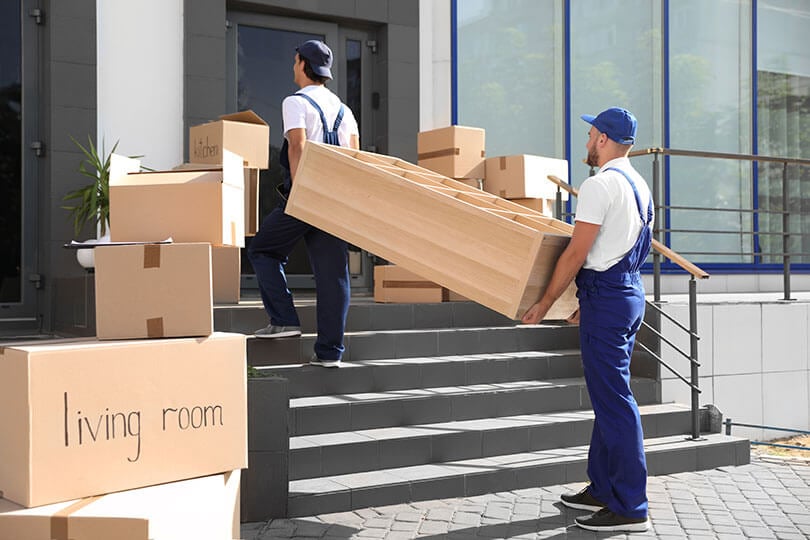 One month before moving
Get your utilities switched over to the new house at the right time. Now would be a good time to make sure your gas and electricity are on the best tariff for your needs. And we can help you compare gas and electricity deals easily.

Make sure you know how to get to the new house. If you're driving the moving van, bear in mind any tunnels, narrow roads or low bridges.

Pack anything non-essential. Label each box clearly so you know which room it goes into. Make note of any boxes that are heavy or fragile.
Two weeks before moving
Create a list of things you'll need for the first night in your new home. Chances are these will be essentials, so there's no sense packing them just yet.

Arrange to redirect your mail. Royal Mail can do this for you for a fee.

Update your address with whoever you pay bills to. This includes your TV licence, bank, credit card provider, and your insurance companies.

If you get your newspapers or milk delivered, now would be the time to cancel them.

Register to pay council tax in your new area. You can search for your local council on GOV.UK.
The day before
Make sure you've arranged to collect the keys for the new house if you don't already have them.

Pack your essentials for the first night. A kettle and some mugs should be high up on the list.

Have a final walk around the house and triple check that everything is packed and nothing is left behind.

Say a heartfelt goodbye to the old house.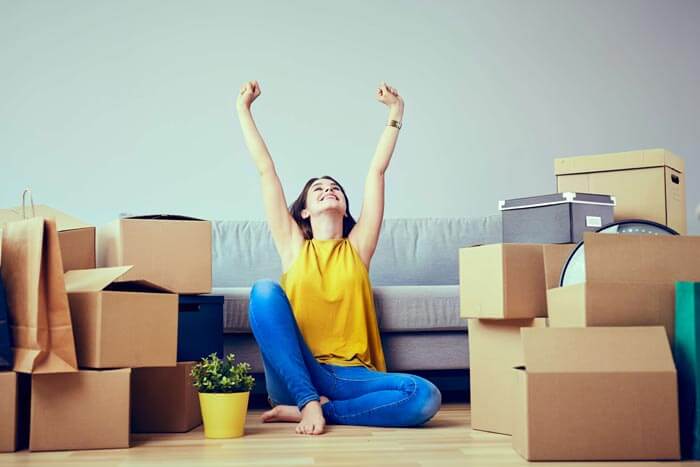 Moving day!
Make sure all windows are secure and the water, gas and electricity are switched off.

If you have a moving crew, make sure someone is there so nothing gets left behind.

Take anything marked fragile with you so there's no risk of damage from the moving crew.

Take photos of the gas, electricity and water meters and record their readings. The last thing you want is to be overpaying before you've switched anything on!
Once you're in
Breathe.

Put the kettle on and give yourself a celebratory fist pump.

If the new house doesn't have new locks, now would be a good time to change them.

Introduce yourself to your new neighbours. Doing so at this stage can help enormously later on.

Celebrate with the first night takeaway.
What comes next?
Once you've settled, you'll need to register with a few services:
Update your details on the electoral register

Register with the local doctor, dentist and vet.

Set up your new water bill.

Don't forget to cancel your old policy and compare home insurance quotes for your new home

Tell your friends and family that you've moved (optional, depending on your friends and family)
Moving house checklist PDF
Want something you can tick off – literally? Download our moving house checklist PDF so you'll always know where you're at with the move.