Should you buy or lease a van?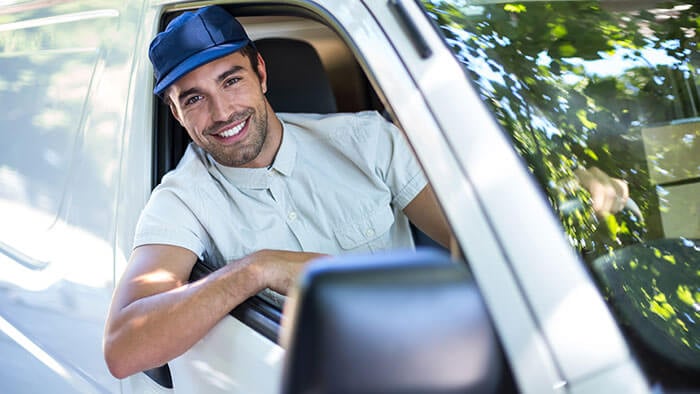 If you want a van but you're worried about the cost of buying one, leasing could be an option. But is it for you?
Depending on your budget, buying a van might be a daunting prospect. If paying for it is a concern for you, van leasing could be a viable alternative.
But how does it work, and is it worth it? Let's take a look.
What's the difference between buying and leasing a van?
Buying your van means that, eventually, you own it. You can pay for it in a few different ways:
Hand over a wad of hard-earned cash

Get a car loan to cover the cost, then pay back the loan monthly

Take out a van finance agreement like hire purchase.
In the first two options, you'll own the van outright. It's yours. With hire purchase, you'll own the van after you've made the last payment.
When it comes to van leasing, you never own it. The payments you make each month just allow you to use it.
One the agreement ends, you give the van back. You're then free to take another leasing agreement for a different van.
READ MORE: What are your options when getting a van on finance?
What are the pros of buying a van?
You own the van. This means you can sell it on when you don't want it and get some money back.

You're in a better position to negotiate and haggle if you're paying in cash.

No restrictions – you can use the van how you wish.

You might be able to trade your old van to shave off some extra cash.
What are the pros of leasing a van?
You could change your van every few years when your leasing agreement ends.

You won't have a problem about depreciation.

Some lease packages may come with extras, such as breakdown cover.

Fixed monthly payments could make budgeting easier, especially for businesses.

Van warranties could mean lower maintenance costs.

If you use your van for business, the VAT on the lease payments is tax deductible.
So, should I buy or lease a van?
The overall cost of the van is one of the biggest factors here.
Buying a van tends to be the cheapest option, especially if you can part-exchange and haggle on price.
But having fixed payments on a lease agreement could help if you like to budget and keep on top of your finances.
It also depends on how you plan on using the van.
Some lease agreements come with restrictions like mileage allowances or no modifications. If you prefer the freedom to do as you please, then buying a van might be worth looking into.
Leasing and van insurance
Some van leasing agreements may come with a built-in van insurance policy. It's worth looking at the wording of the policy to check what you're actually covered for.
If your agreement doesn't come with insurance, it's worth comparing van insurance policies.
Check that any policy covers you for how you plan on using the van, especially for business.
If you're concerned about the cost of van insurance, here are some tips to keep your insurance costs down.