Travelling to Turkey – what you need to know
Essential information for making your trip to Turkey safe and enjoyable.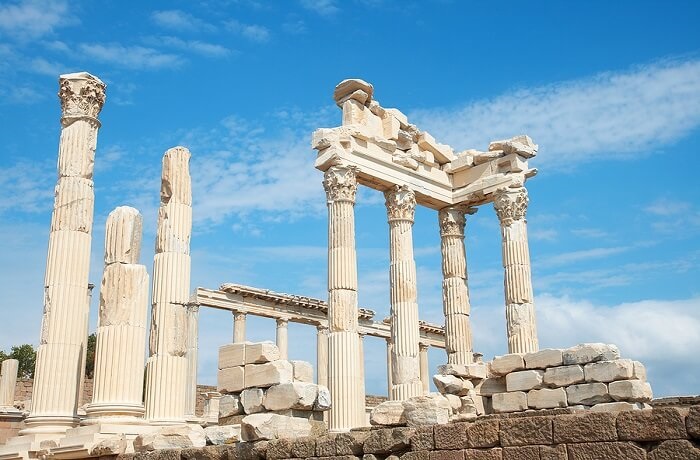 Merhaba!
The Turkish are a friendly nation and have always welcomed visitors, making it a popular destination for holidaymakers, sun lovers, and travellers alike.
In the past Turkey has experienced conflict with neighbouring Syria. Therefore it's advisable to check the current situation before you go.
Make sure you get adequate travel insurance to cover for anything unexpected.
Turkey, know before you go...
Turkey

Travel information

Travel insurance

Travel insurance is essential for any trip to Turkey. If you require medical treatment, be aware that some hospitals expect to be paid in cash.

The European Health Insurance card (EHIC) is not valid in Turkey.

Currency

Turkish lira

Money info

Credit/debit cards are accepted all over Turkey, mainly in tourist areas and larger towns.

ATMs are widely available in tourist areas and cities. That said, it's a good idea to carry some cash with you just in case you have difficulty locating an ATM.

Tipping in Turkey is common practice, usually about 10% of the bill. Generally you should tip with cash, as you can't add gratuities with a credit card.

Official language

Capital

Ankara

Time difference

Visa requirements

British citizens will need a visa to enter Turkey. Visas can be booked up to three months before you travel through the official e-visa website.

If you've left it too late, you can get a visa on arrival at the airport. Visas are valid for a maximum of 90 consecutive days, but can be used for multiple trips in 180-day period.

Driving in Turkey

If you plan on exploring Turkey by car you'll need:

- Full driving licence

- Insurance documents

- Passport

For more information see our guide to driving in Turkey.

British embassy

Climate

Turkey has two climates: Mediterranean towards the Aegean sea, with hot dry summers; and oceanic towards the black sea, with warm wet summers.

Main attractions

People visit Turkey to explore some of the world's best historic sites such as Ephesus and Pergamum. The country is also famous for its picturesque beaches along the Mediterranean coast, and stunning mountains around Istanbul.

National dish

Sis (shish) kebab is one of Turkey's most popular dishes, consisting of pieces of meat, fish, or vegetables grilled on a spit.

Other things to consider

It's generally a safe country to visit, but terrorist groups are still active in the country. For updates on travel advice before you go, visit GOV.UK.

Local information site
Is Turkey in Europe?
There is much confusion around whether Turkey is in Europe or Asia. Most of the country and population sit on the Asian continent, but the largest city- Istanbul sits in Europe.

Turkey has been an associate member of the European Economic Community (EEC) since 1963, and is now in the process of becoming an official part of the EU, this process can take up to ten years to decide.

It is a good idea to check your travel insurance policy before you go, as some companies exclude Turkey in European cover, however some do include it.
A country rich in history
Spanning across two continents and influenced by both the Middle East and Europe, Turkey is both culturally diverse and exotic. A place of interest for centuries.

Turkey has seen many historical figures pass through and leave their mark on the land. The rule of the Roman Empire is evident throughout the country in the remains of monuments and temples. It has been host to many civilizations over time.