ATOL protection is important and can stop you from losing out if your holiday company goes bust. But how does that impact your travel insurance policy? Let's take a look.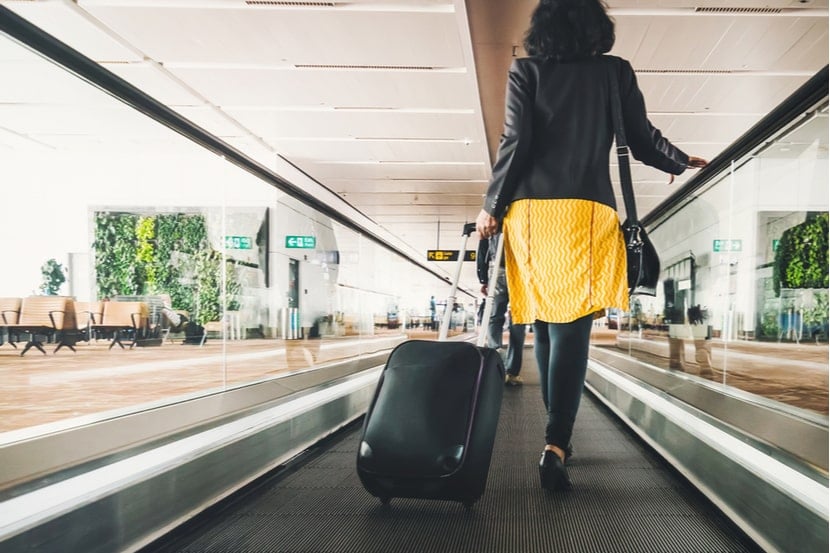 What is ATOL protection?
When you see a holiday advert, you might also see the ATOL logo, but what does ATOL mean?
ATOL stands for Air Travel Organiser's Licence. It's a scheme that protects you if your holiday provider goes bust before or during your holiday.
If your provider goes out of business while you're travelling, the scheme is designed to help you get home. In some circumstances you might even be able to carry on with your holiday if it's ATOL protected.
If your holiday company goes bust before you travel, you should be able to organise a refund through ATOL.
Financial protection schemes are a legal requirement by UK and EU law for package holidays, so most reputable firms should have it in place.
The ATOL scheme is backed by the UK government. It started in the 1970s when holidays abroad were booming.
Some firms went bust and left people stranded, so ATOL was brought in to get people home and provide refunds.
Why is ATOL protection important?
ATOL protection acts as a safety net for your holiday provider if they go out of business. It's not a replacement for your travel insurance though.
Package holiday providers must have this to make sure you don't get stranded while you're travelling.
ATOL protection also means you can get a refund if your provider goes bust.
Are there any exceptions to ATOL protection?
Most package holiday firms have ATOL protection. But if you're booking different parts of your holiday with different firms, they might not be ATOL protected.
Flights are covered in some cases.
ATOL should cover flights that you pay for in advance and in full. With this type of flight, you don't usually get your ticket straight away.
If you book your flight with an ATOL holder – this could be either directly or through a travel agent – you should be protected.
Before you book, use the 'Check an ATOL' tool on the UK Civil Aviation Authority Website. Here you can see which firms provide ATOL protection for flights or holidays.
How do I know whether my holiday is ATOL protected?
If you're about to book, check your holiday provider's website or brochure for the ATOL protection logo. It should contain the ATOL logo, sometimes combined with the provider's unique number.
You might also hear it mentioned on providers' adverts.
If in doubt, ask your tour operator or holiday provider whether your holiday is ATOL protected.
Be wary of companies that falsely claim they're ATOL protected. Use the 'Check an ATOL' tool to make sure they're covered.
If you've already booked your holiday, you should have had an ATOL certificate.
What is an ATOL certificate?
An ATOL certificate provides your proof that your holiday is protected. It should include a reference number and explain what you need to do if your holiday company goes bust before or during your trip.
You should get your ATOL certificate as soon as you book your holiday. If you can't find it, contact your holiday company.
How do I make an ATOL claim?
If you need to make an ATOL claim, or if you're stranded, you should find who you need to contact on the ATOL certificate. It's worth checking this before you travel.
The UK Civil Aviation Authority website has a list of ATOL failures or companies that have gone bust.
You can find up-to-date information on each travel provider's situation, and who to contact to make a claim.
You should be able to submit your ATOL claim online.
What's the difference between ATOL and ABTA?
It's easy to get confused with the abbreviations around holidays. ATOL protection covers package holidays with air travel.
ABTA stands for (Association of British Travel Agents and) covers rail, road or sea travel holidays.
Do I need travel insurance if my holiday is ATOL or ABTA protected?
Yes.
ATOL and ABTA only provide cover if your holiday company goes bust. There are plenty of other things that can go wrong on holiday - for example lost baggage or needing medical treatment, which travel insurance can cover you for.
How else can I protect my holiday?
For comprehensive cover while you're on holiday it's worth considering a travel insurance policy. This covers you for a range of risks including:
Medical expenses you incur on holiday, including repatriation if you need to come home
Travel cancellation or cutting short your trip
Lost or stolen baggage
Flight delays and missed connections
When you compare travel insurance policies, check the Defaqto star ratings to find out how comprehensive the cover is.
You should hopefully enjoy a stress-free holiday. But it's also a good idea to check your policy before you go to ensure you know how to claim on your travel insurance, in case disaster strikes.