Travelling in the UK: where can I go on holiday?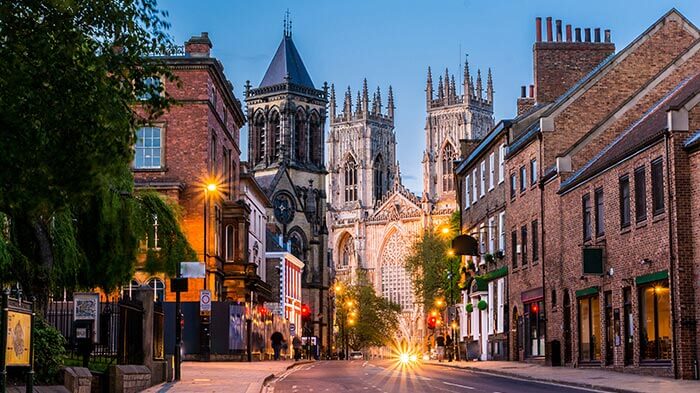 Many Brits are looking closer to home for their holidays this year. Here's what you need to know.
At the moment, travelling abroad is full of uncertainty. Which would explain why 65% of Brits wouldn't consider going abroad this year*.
But 20% of Brits are considering taking a holiday within the UK in 2020, so what should you check before you go?
Each country in the UK has different rules, including where you can stay, what you can do and who you can go with.
Local lockdown restrictions also add an extra layer of confusion to the mix. Let's break it down.
View the travel rules for:
Can I travel between England, Scotland, Wales and Northern Ireland?
You can travel to different countries within the UK, but you should check the local restrictions for the country or county you're travelling too.
For example, you shouldn't travel out of your area for a holiday if you're under a local lockdown.
You shouldn't visit somewhere that's under local lockdown for a holiday either.
For areas that aren't restricted, you can stay overnight somewhere other than your home.
You should only travel with people you live with or members of your extended household or support bubble.
Make sure you check your country's definition of an extended household or a support bubble as it can vary.
If you're visiting family or friends and they're not in your extended household, then you must stick to social distancing guidelines set out by each government.
Most countries are allowing stays at places with their own bathrooms and catering facilities, known as self-contained accommodation. This includes hotels, B&Bs and caravan sites.
You can also stay at campsites. Most are introducing stricter cleaning schedules in shared bathrooms.
Shared sleeping areas in hostels will only be open to people from the same household, extended household or support bubble. Shared facilities will remain closed for now too.
Airbnb has a similar protocol. If you're staying in a room with a shared facility, like a living room or kitchen, you should stick to social distancing measures.
If you're worried about staying in a private room with shared facilities, Airbnb recommends booking an entire property. You can find a full list of safety measures on Airbnb's website.
Before you book, check with your accommodation to see if they're open and what measures they're bringing in to keep you safe.
If you're flying within the UK, you should follow the guidance in place at the airport.
READ MORE: Travel cancellation cover - be insured at the right time
England
Lockdown restrictions in England were relaxed at the beginning of July.
Where can I stay in England?
You can stay in self-contained accommodation, campsites and caravan parks.
What can I do in England?
You can visit pubs and restaurants, but you will have to leave by 10pm.
Outdoor leisure facilities, cinemas, museums, galleries, theme parks, arcades, fun fairs, libraries, indoor aquariums, zoos, safari parks, farms and wildlife centres will also be open.
Social distancing measures will apply, and you may need to book in advance.
Who can I go to England with?
Your support bubble can meet up with one other household indoors, but if they're not in your support bubble then you will have to socially distance.


Scotland
Holiday accommodation opened on 15 July.
Where can I stay in Scotland?
All holiday accommodation in Scotland is now open.
What can I do in Scotland?
You can visit shops if you wear face coverings. Pubs and restaurants will also be open until 10pm.
You'll also be able to visit wildlife parks, zoos and outdoor parks. Be sure to check before you travel for social distancing measures.
Who can I go to Scotland with?
You can visit Scotland with your extended household or support bubble.
When you're there you can meet with up to six people from two different households indoors.
If they're not part of your bubble or extended household, you should socially distance.
Wales
Wales is enforcing local lockdowns in different regions. Check where the local restrictions are before you book.
Where can I stay in Wales?
You can now book holidays in self-contained accommodation in areas that aren't under local restrictions.
What can I do in Wales?
Restaurants and pubs are open in Wales until 10pm.
Outdoor areas are also open, including beaches and national parks.
Remember to respect social distancing rules and follow the guidelines set out for the places that you're visiting.
Who can I go to Wales with?
You can visit Wales with people from your extended household or support bubble.
Northern Ireland
You can travel to Northern Ireland and stay overnight.
Where can I stay in Northern Ireland?
Hotels opened in Northern Ireland on 3 July, self-catering tourist accommodation opened on 26 June.
What can I do in Northern Ireland?
Zoos are open, as are cinemas, bingo halls and amusement arcades.
You can also visit pubs, bars and restaurants but they also have the 10pm curfew.
Who can I go to Northern Ireland with?
You can go with your household, extended household or members of your support bubble.
This article is subject to change. The government are enforcing local lockdowns in cities that have seen an increase in coronavirus cases. Check the rules of your destination before you travel.
*Omnibus research carried out by OnePoll on behalf of Confused.com. This was a nationally-representative poll of 2,000 UK adults. The research was conducted between 30 June and 1 July 2020.