Hold off electric car purchase until 2023 to make savings, urges expert report
Latest SMMT figures show electric only makes up 2% of new cars registered – even though one in three (31%) drivers would consider buying one
• Report reveals six in 10 (59%) drivers are put off by eye-watering price tags on EVs, which cost up to £370 more expensive to insure3.
• Three in four (73%) drivers discouraged by lack of charging points as Government's £400m EV infrastructure plan is delayed4.
• Just over a third (37%) of EVs and hybrids have been eligible to make savings with a plug-in car grant in 20185.
• But report claims EVs ARE cheaper to run - although a full charge is equivalent to making 222 cups of tea, watching 66 hours of TV or ironing 343 shirts6.
• Report de-bunks common misconceptions around of electric cars, and explains why they are so expensive to buy – at the moment.
Drivers who need to watch the pennies are being encouraged to consider holding off purchasing electric vehicles until 2023, according to a new expert report.1
The in-depth study by Confused.com comes as the latest SMMT figures reveal electric vehicles have made up just 2% of new registrations in 2018 to date.2 Even though new research shows one in three (31%) drivers would consider buying one as their next car.
Despite a green revolution taking the world by storm, it's no wonder most drivers are still showing fossil fuel favouritism, and the report suggests there are several reasons for it. Six in 10 (59%) drivers said they were put off by the eye-watering price tags of electric vehicles – Tesla's Model S hatchback can cost up to £127,000 while one of the least expensive models, the Renault Zoe is still a significant £20,670 (see report). And insurance data from Confused.com reveals they can be a whopping £370 more expensive to insure than your average petrol or diesel car3. Furthermore, just over a third (37%) electric or hybrid vehicles have qualified to make savings with the Government's plug-in car grant this year (2018) so far4.
But it's not just the initial outlay which is holding drivers back. Three quarters (73%) of the driving population have little faith due to the perceived lack of available charging points - even though there are 16,130 connectors in 5,602 locations across the UK6. This comes after recent reports suggest the UK Government's EV infrastructure plan has been set back4.
A lack of charge points is just one of the reasons why the report highlights that those drivers should consider waiting up to five years (2023) before they consider splurging out on an EV.1 If installation of charge points continues there will be 66% more charge points and a whopping 27,004 places to power up - making it a more viable option for wary road user7.
Furthermore, electric cars should become far more affordable by this date as manufacturers develop new models and reduce the cost of batteries - one of the core reasons EVs are so expensive at the moment. So drivers hoping to get the best banger for their buck should consider sitting tight for a mass market solution.
However, the report has found for the lucky few who can afford to invest early in an electric vehicle can make significant savings. For example, electric cars can save an average of £1,800 on fuel and road tax in three years8, as well as savings on parking, which is free for EVs in many car parks. This is despite some rather hefty electricity usage. A full charge of a Nissan Leaf (24kwh) uses the equivalent power needed to make 222 cups of tea, 501 rounds of toast, iron 343 shirts and watch 66 hours of TV6.
And as more and more people start to opt for electric vehicles there will be a greater need for power, especially at peak times. This has led some skeptics to question whether our national grid can handle the increased demand - one of many myths that the report debunks.
Most drivers have accepted the fact that the electric revolution is coming, however, they predict that it won't be until 2037 that we start to see the number of EVs overtaking petrol and diesel vehicles9. And one in eight (13%) are in denial that it will ever happen. In fact, one in three (32%) disagree with the government's plans to ban all new pure petrol and diesel vehicles from 2040. And almost half (48%) of UK drivers agree it will take a long time for all drivers to transition to electric cars if the ban is only imposed on the sale of new vehicles.
As with any new technology which has the scope to have such a significant impact on our transport network and the motoring industry, it's right to proceed with caution, especially when it comes to cost. But five short years this greener way for the every man and woman to get around should be a lot more accessible and affordable.
Amanda Stretton, motoring editor at Confused.com, says: "It's not a case of 'if', but 'when' electric cars will become more affordable and viable for the everyday driver. While there are a number of helpful incentives which help to bring down the cost of EVs, Confused.com's report says that motorists wanting to watch the pennies should consider sitting tight.
"In five years-time drivers should really start to notice a difference in the price tags of electric vehicles, as the cost of batteries comes down and more economical models enter the market. And manufacturers should have a lot more confidence in the commercial viability of the technology as EV infrastructure becomes embedded across our transport network.
"In the meantime, those drivers who can afford to embrace electric early can still make savings – from a £4,500 grant off the initial purchase price11 to shopping around for the best insurance deal at a site such as Confused.com."
-Ends-
Notes to editors
Unless otherwise stated all statistics were obtained from a survey to 2,000 UK motorists. The survey ran between 30th January and 2nd February 2018.

1. With many manufacturers putting sizeable amounts of money into developing new electric models over the next two to five years (2020-2023), including reducing the cost of batteries and an increase to the number of available charge points, the report predicts costs will come down significantly within a similar time frame. See report summary.
2. Latest SMMT figures (May 2018) show 23,091 pure and other electric vehicles (not including hybrids) were registered as new in the UK in 2018 to date, out of a total of 1,079,049 cars registered.
3. Difference between average cost to insure a petrol car (£1,484) vs an electric car (£1,854) for male drivers under the age of 25 according to Confused.com data correct as of January 2018.
4. Ministers' £400m plan for electric car charging infrastructure delayed: https://www.theguardian.com/environment/2018/apr/30/ministers-400m-plan-for-electric-car-charging-infrastructure-delayed
5. Of the 57,272 new electric and hybrid vehicles registered in the UK in 2018, only 20,909 have been eligible for the plug-in car grant. https://www.smmt.co.uk/vehicle-data/evs-and-afvs-registrations/
6. Calculations based on typical appliance wattage, estimated time and wattage of one use (e.g. 0.11 KWH = one cup of tea). Nissan Leaf = 24KWH = 222 cups of tea.
7. Charge point figures from Zap Map – see report.
8. Based on the average rate of charge point installation from 2011 to 2017. Based on data from Zap Map.
9. According to Poppy Welch, representative from Go Ultra Low – a campaign bringing together vehicle manufacturers, SMMT and the UK Government. See report.
10. According to the survey research (see above nationally representative research), drivers predict it will be 18.72 years before electric vehicles overtake petrol and diesel.
11. Plug-in car grant. See report 'Why go electric?'
Media information
For more information, contact our media team - pressoffice@confused.com
If your enquiry is time-critical, please write 'URGENT' in your email subject line.
If you would like a ring-back, please remember to include your telephone number.
Confused.com media team
About Confused.com
Launched in 2002, Confused.com was the UK's first price comparison site for car insurance and is one of the UK's biggest and most popular price comparison services, generating over one million quotes per month. It has expanded its range of comparison products over the last couple of years to include small van insurance, motorcycle insurance, car buying and selling, and car finance, as well as a number of tools designed to save drivers money on motoring.
Confused.com is not a supplier, insurance company or broker. It provides an objective and unbiased comparison service. By using cutting-edge technology, it has developed a series of intelligent web-based solutions that evaluate a number of risk factors to help customers with their decision-making, subsequently finding them great deals on a wide-range of insurance products, financial services, utilities and more. Confused.com's service is based on the most up-to-date information provided by UK suppliers and industry regulators.
Confused.com is owned by the Admiral Group plc. Admiral listed on the London Stock Exchange in September 2004. Confused.com is regulated by the Financial Conduct Authority.
Press team contacts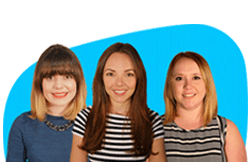 For more information, please contact our press team.
Email: pressoffice@confused.com
If your enquiry is time-critical, please write "URGENT" in your email subject line. If you would like a ring-back, please include your telephone number.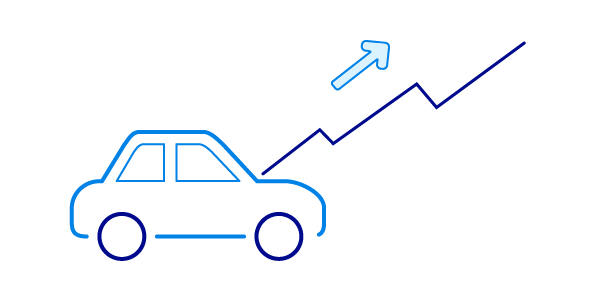 The most comprehensive analysis of car insurance premiums in the UK – compiled by motoring experts just for you! How much will you be paying?
SEE TRENDS