UK potholes combined reach a depth of over 30km - almost three times as deep as the Pacific
Councils fork out thousands on repairs as Confused.com animation shows just how deep the UK's pothole problem goes.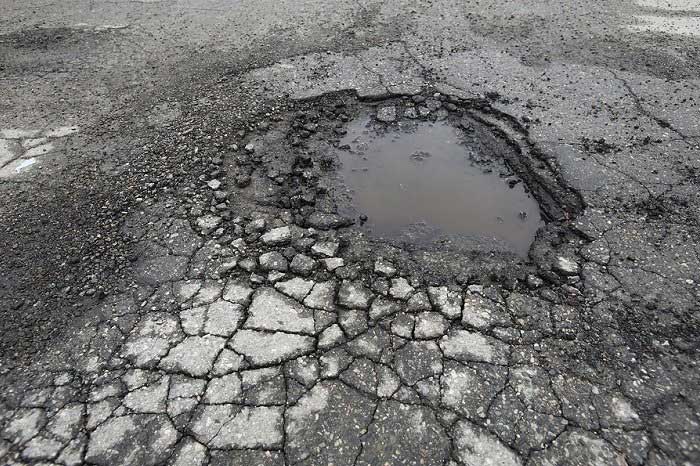 In 2017/18 more than 905,000 potholes were reported on UK roads, new research from Confused.com has revealed.
Combined, the total number of potholes in the UK would reach a depth of 33 km – three times deeper than the Pacific's Mariana Trench.
Councils fork out millions on repairs
Confused.com issued a Freedom of Information request to local authorities across the UK.
It revealed that, in total, local authorities had to fork out nearly £3 million to compensate victims of pothole damage between 2017 and 2018.
Of all the authorities, Surrey had the biggest pay out to victims of £446,812 in total.
On a regional scale, the South East of England has seen the highest repair figure - more than £12 million was paid by local authorities to fix the 143,000 potholes in the region.
Biggest compensation pay-outs
| Local authority | Total compensation payout (17/18) | Number of potholes (17/18) |
| --- | --- | --- |
| Surrey | £446,812 | 41,295 |
| Lincolnshire | £254,657 | 18,061 |
| Staffordshire | £186,428 | 19,624 |
| Islington | £109,968 | 109 |
| Bury | £91,569 | 4,587 |

Read more: How to claim for pothole damage
The true depth of the problem
To highlight the true scale of the problem, Confused.com has created a scrolling animation that dives deep into the earth's crust and beyond.
One in three drivers have had an accident due to pothole damage
It's no wonder motorists want more to be done about the pothole problem. Almost 28% of drivers have had an accident or near-miss because of a pothole.
Of those, 17% said that they lost control of their vehicle because they hit a pothole.
A further 15% said a pothole caused their tyre to burst and as a result lose control of the vehicle.
The situation doesn't seem to be improving either. More than half of UK motorists have noticed more potholes on their roads over that the last year.
This could partly be because of the extreme weather conditions the UK faced in March last year.
Councils spend £169 per pothole
Even so, the impact of potholes has caused a great deal of damage to vehicles.
More than a third of drivers have suffered damage to their vehicle due to potholes, with tyres and suspensions being affected the most.
And even though councils spent almost £193 million on repairing potholes between 2017 and 2018 – an average cost of £169 per pothole– 37% feel that this is not enough to tackle the problem.