The UK's best biking roads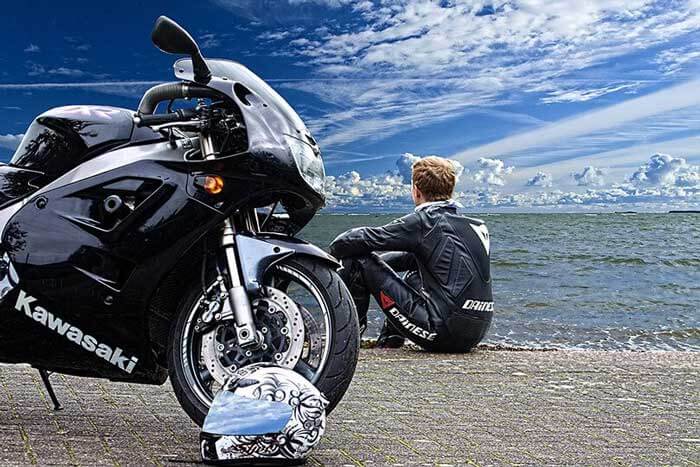 Motorcycle trip to the sea by driver Photographer is licensed under CC BY-SA 2.0
You're never too far away from your next great adventure.
If you want inspiration for some of the best biking roads going, look no further than good Old Blighty.
No matter where you are, there's a beautiful ride waiting for you. So don your leathers and treat yourself.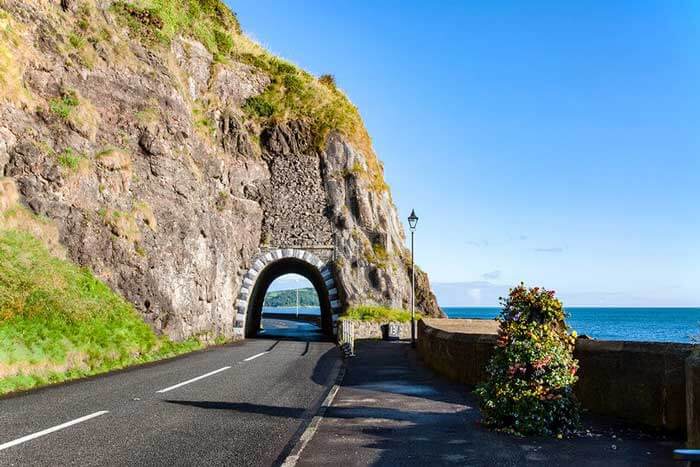 The Antrim Coast – Northern Ireland
The home of the North West 200 event every May, this 60-mile stretch of the A2 is a biker's haven.
The route you take follows the Northern-Irish coastline along well-maintained tarmac. You'll get a good mix of sweeping bends, long straights and smooth hills.
Keep heading west and not far from Lisnagunogue you'll find the Giant's Causeway – a set of 40,000 volcanic rock columns that's now a UNESCO World Heritage Site.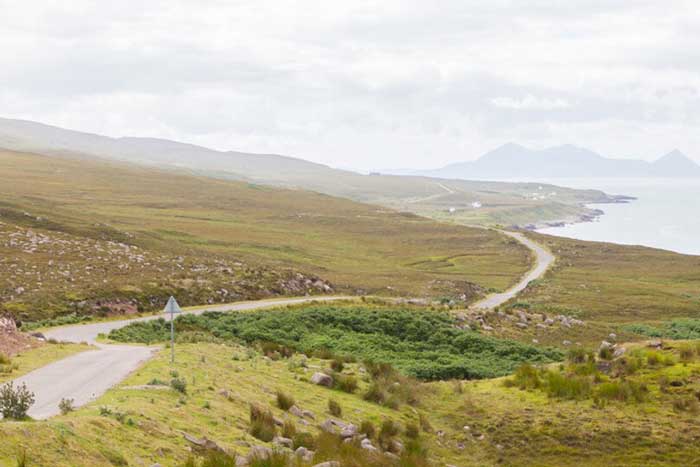 North Coast 500 - Northern Scotland
A 500-mile circuit around the north coast of Scotland. You'll see Loch Ness, John O'Groats and Smoo Caves on your way around some beautiful Scottish coastline.
You'll pass castles, mountains and beaches on your trip, crossing smooth roads that seem to have been built with bikers in mind.
Doing the whole route by motorbike should take you around six days, including overnight stays and rest stops. Listening to The Proclaimers on loop for that time is optional, but recommended.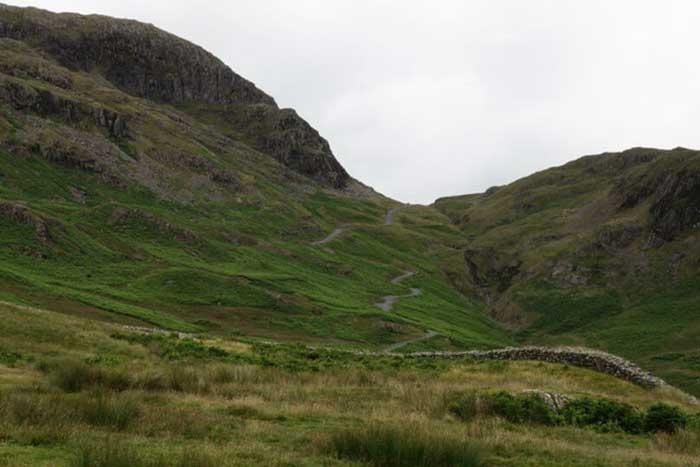 Hardknott Pass - Lake District
This Roman road is the joint record holder for the steepest road in England, the other being Rosedale Chimney Bank in North Yorkshire.
Recommended for more experienced bikers, this route will offer a challenge no matter how long you've been riding.
Your reward at the top of the 1,291 ft ascent is a view of the Isle of Man and the Irish Sea. There's also an abundance of local pubs and restaurants in the area.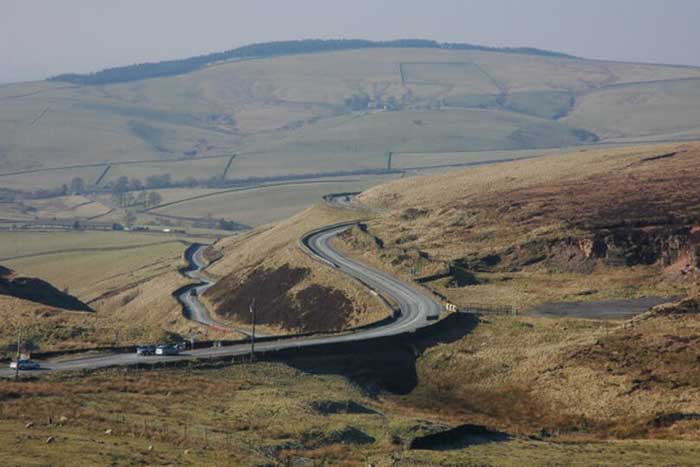 "Cat and fiddle road" by Phillip Halling is licenced under CC BY SA
Cat & Fiddle climb - Macclesfield to Buxton
A famous route that's also been dubbed "The most dangerous road in the UK".
Sharp corners and rolling countryside make it popular with all kinds of road users, so watch out for cyclists, as well as wandering wildlife.
It remains one of the best biking roads in the country, despite the addition of average speed cameras – but it demands respect.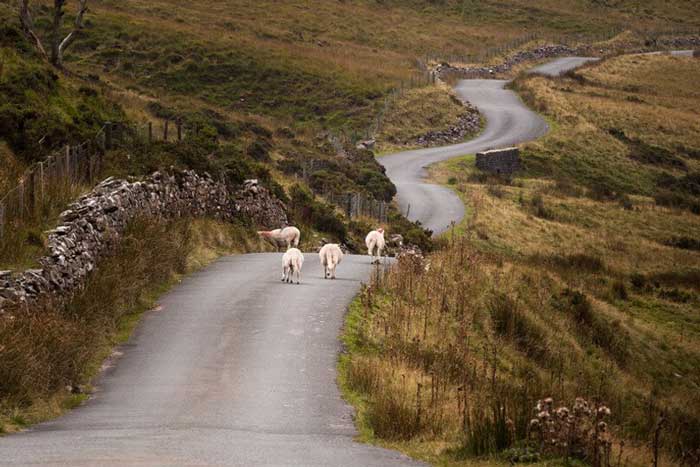 Brecon Beacons - South Wales
Mid and South Wales hold some of the most superb scenery in the UK, making a ride around the Brecon Beacons National Park a favourite of many riders.
There are plenty of planned routes to find online, with well-maintained roads running both around and through the park.
Coupled with the rolling hills, mountains and lakes of Mid Wales, you've got a biker's paradise littered with well-maintained roads that'll rival anywhere else in the country.

Woolacombe to Bridgewater
63 miles of mostly uninterrupted coastline is the reason this route makes our list.
Encompassing cliff-top views as you ride across Exmoor, combined with pretty little Devon villages like Lynton and Lynmouth and the challenging steep descent of Porlock Hill (watch that last corner).
While caravans are common on this route, wide sweeping bends with good visibility make passing almost a pleasure.

West Cornwall Coast Road
At just 13 miles this route will take about half an hour, but once you've finished, you'll want to turn around and do it again!
Concentration is essential as you navigate tight, twisting country lanes combined with amazing views across the Celtic Sea and Cornish moorland.
This coastal route follows the B3306, offering incredible scenery as it crests the high ground, passing abandoned tin mines and a number of Neolithic sites along the way.