How to give your car a SORN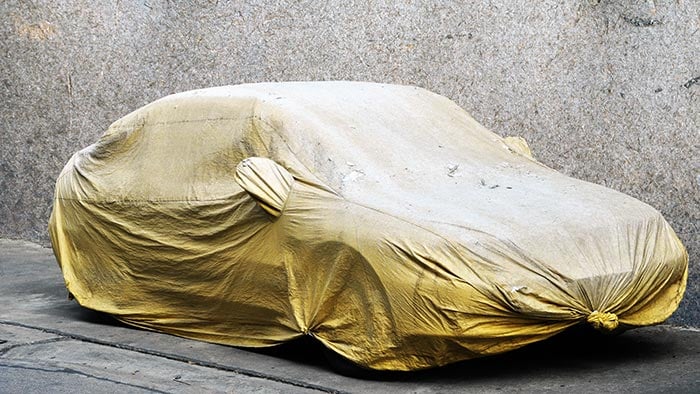 Should you get a Statutory Off-Road Notification (SORN) for your car while in lockdown? Let's look at your options.
Key points:
A SORN lets you declare your car 'off-road'

It costs nothing to get a SORN

It lasts a long as you want it to

With a SORN you don't need insurance, tax or an MOT. If you cancel your insurance mid-policy, there could be an admin fee.

A car with a SORN can't be on any public road – it's a £2,500 fine otherwise
What's a SORN?
A SORN lets you declare your car as being off the road. You can't drive it - you can't even keep it on a public road.
The upshot is that you don't have to tax, insure or get an MOT for it.
Getting a SORN while in lockdown
The DVLA saw SORN requests doubled to over 500,000 between February and March 2020.
Most of us are driving less during lockdown, so this makes sense.
And our research shows that 21% of drivers would consider getting a SORN for their car. 11% already have.
But is it right for you?
If you're worried about your monthly insurance payments, there are other options:
Remember that when you get a SORN for your car, you can't drive it.
So if you have to use your car – even in an emergency – you could end up with a £2,500 fine.
You can't keep it on a public road, either. It'll have to go on a driveway or in a garage.
And if you cancel your car insurance mid-policy, you may have to pay a cancellation fee. You also won't get your no-claims bonus for that year.
If you're sure that a SORN is the best thing for you, here's what you need to know.
READ MORE: How the coronavirus pandemic impacts drivers
How much does a SORN cost?
It's completely free.
How long does a SORN last?
Once you have it, a SORN lasts as long as you want it to. The DVLA takes it off as soon as you tax your car again.
READ MORE: How to tax your car
How do I get a SORN?
The easiest way to get a SORN is to apply online.
Visit GOV.UK to start the process.
You'll need your V11 tax reminder. If you don't have your V11, you can use your logbook (V5C) or your New Keeper's Supplement (V5C/2).
READ MORE: How to replace your V5C logbook
Do I need to tell my insurer I have a SORN?
In most cases, yes. Cars with SORNs don't need to have insurance, so you can call your insurer to cancel your policy.
But this means your car isn't covered if someone steals it or if it gets damaged.
You can still insure a car with a SORN. Get in touch with your insurer to let them know – since you've changed the way you use your car, you'll need to update your policy.
READ MORE: How to cancel your car insurance policy
What happens to my car tax?
You'll get an automatic refund on any full months' tax left. This usually happens within six weeks of the SORN.
READ MORE: How to cancel your car tax and get a refund
What happens to my MOT?
Your car will still have a valid MOT until the expiry date. You won't need to get another MOT while the SORN is in place.
READ MORE: How to pass your MOT first time