If you're a homeowner struggling to keep up with your mortgage repayments, you could be eligible for a mortgage holiday.
Find out more about how they work, the pros and cons, and what other alternatives there are to help reduce one of your biggest monthly expenses.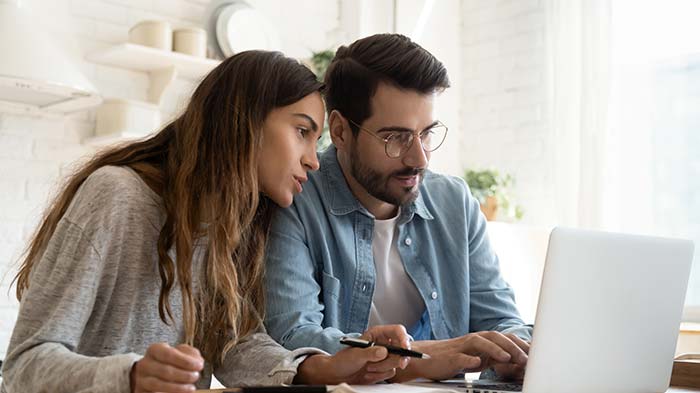 What is a mortgage holiday?
A mortgage holiday is a temporary break from paying your monthly mortgage payments.
You can usually apply for a mortgage holiday of up to 6 months, but this depends on your payment history and other circumstances.
Not all lenders offer mortgage holidays, it depends on the terms and conditions of the mortgage.
Am I eligible for a mortgage holiday?
Your eligibility for a mortgage holiday depends on:
Your lender
Your mortgage contract
Your personal financial situation
Some lenders only allow mortgage holidays if you've made mortgage overpayments in the past.
You might be able to get a mortgage holiday if you've had a change of circumstance too, for example if you've been made redundant.
If you've fallen behind on 2 or more mortgage payments, it means you're in mortgage arrears.
Speak to your lender if you're in danger of falling into mortgage arrears as they might be able to find a solution for you. Otherwise, you may struggle to get a mortgage holiday once you're already in mortgage arrears.
How do I apply for a mortgage holiday?
You can apply for a mortgage holiday by contacting your mortgage lender to discuss whether you're eligibile based on their criteria. Many lenders also set up an online application you can take before speaking on the phone, so check their website.
Your lender will then assess your situation and usually make a decision fairly quickly.
Whatever you do, don't stop your direct debits without speaking to your lender first. Otherwise this is counted as a missed payment which can later impact your credit rating.
What are the advantages and disadvantages of a mortgage holiday?
Advantages:
Gives you greater flexibility with your finances.

Relieves some pressure for a while so you have time to consider other financial commitments.

It can be a good short-term decision if you're temporarily experiencing a loss in income that you know won't be for long, such as being on maternity leave.

Most mortgage holidays shouldn't appear on your credit report as it's not the same as missed payments.
Disadvantages:
It's only a short-term solution, if you're facing bigger debt problems you should seek the advice of an independent financial advisor.

If you still can't make mortgage payments at the end of your mortgage holiday, it'll show up on your credit report.

Your monthly repayments may increase to get you back on track to repay the full amount of your mortgage.

You'll still be charged interest while you're not paying your mortgage.
What happens at the end of my mortgage holiday?
Your lender usually contacts you before your payment holiday comes to an end. But it's worth calling them if they don't.
Your monthly payments are then recalculated, and the amount you owe on your mortgage is likely to go up due to added interest.
Missed payments after the mortgage holiday are recorded on your credit file, which negatively impacts your credit score and your ability to get mortgages in the future.
If at the end of your mortgage holiday you're still unable to make the payments, your lender could refer you to free debt services.
What alternatives are there to a mortgage holiday?
Before deciding to take a mortgage holiday, there are other alternatives you could consider:
The Mortgage Charter
With a rise in mortgage rates, the Financial Conduct Authority (FCA) collaborated with the government and mortgage lenders to create The Mortgage Charter. This set out to bring support to those who are struggling to keep up with their mortgage payments:
You can switch to an interest-only mortgage for up to 6 months to reduce your monthly repayments.
Your mortgage term can be extended to up to 40 years for 6 months so your payments are spread out for a longer period of time and you'll be paying less monthly. But you eventually end up paying a bigger interest.
Those who've been keeping up with their monthly repayments may product transfer onto a fixed-rate mortgage with their existing lender.
Underpay your mortgage
If you've made mortgage overpayments in the past, your lender could allow you to underpay your mortgage until you can get back on track.
A temporary agreement can be made to pay the mortgage at a reduced rate for a fixed period of time.
Increase the length of your mortgage term
You can extend the mortgage term, and increase your loan to value, but this means it'll take longer to repay your mortgage.
Although your monthly payments are lower, you'll ultimately end up paying more due to interest.
Switch to an interest-only mortgage
If you're currently on a capital repayment deal, you could talk to your lender about switching to an interest-only mortgage.
This means you'll only be paying the interest each month, which would be considerably lower. Once you reach the end of your mortgage term, you still owe the full capital amount.
You could also look at other mortgage types to see which is more suitable for you.
Shop around
If you're not in mortgage arrears, but you're struggling to pay your mortgage, try shopping around for a better mortgage deal when it's time to remortgage. Or chat to a mortgage broker at Mojo Mortgages for a more tailored advice.