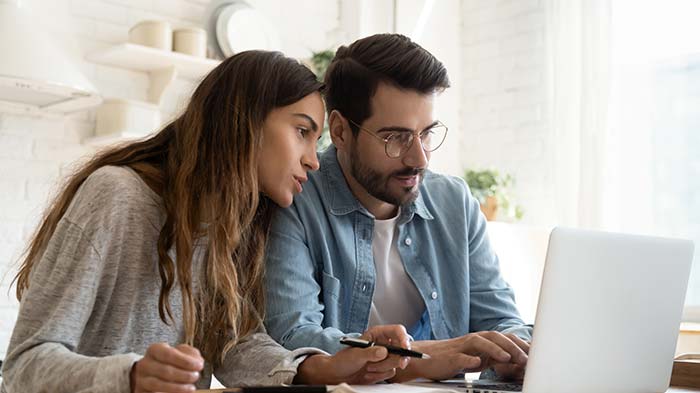 If you've taken a mortgage holiday or if you're thinking about taking one, read on.
A mortgage holiday simply means you're putting payments towards your mortgage on hold.
These are useful for homeowners who are struggling financially.
Here's how they work, and what you need to know.

Mortgage holidays and coronavirus
Lenders were offering mortgage holidays for up to six months for people who were struggling financially due to the coronavirus pandemic. The deadline to apply for these has now passed.
You can extend an existing mortgage holiday until 31 July 2021, as long as it doesn't take you over the six-month holiday limit.
Mortgage holidays are still available, but they're different to coronavirus mortgage holidays. The main difference is that standard mortgage holidays could affect your credit report and credit score.
If you've had a six-month mortgage holiday already and need more support, or if you're newly affected by coronavirus, contact your lender. They may be able to offer tailored support.
What is a mortgage holiday?
A mortgage holiday is a temporary break from paying your monthly mortgage payments.
You can usually apply for a mortgage holiday of up to six months, but this depends on your payment history and other circumstances.
Not all lenders offer mortgage holidays, it depends on the terms and conditions of the mortgage.
Am I eligible for a mortgage holiday?
Your eligibility for a mortgage holiday depends on your lender, your mortgage contract and your financial circumstances.
Some lenders might only allow mortgage holidays if you've over paid on your mortgage in the past.
You might be able to get a mortgage holiday if you've had a change of circumstance too, for example if you've been made redundant.
Speak to your lender if you're in danger of falling into mortgage arrears, they might be able to find a solution for you.
You may struggle to get a mortgage holiday once you're in mortgage arrears.
If you're not in arrears, but you're struggling to pay your mortgage, try shopping around for a better mortgage deal. Or chat to your lender for more tailored advice.
What impact will a holiday have on my mortgage?
A portion of your mortgage payment is interest.
If you pause your mortgage payments your interest will still build up, so you may find your monthly payments increase.
Will a mortgage holiday affect my credit score?
Coronavirus mortgage holidays shouldn't affect your credit score, but regular mortgage holidays might.
This applies even if the mortgage holiday is temporary.
Think carefully before you apply for one, as it might affect your ability to get credit in future.
Can I still make payments during my mortgage holiday?
If you can still make some payments, a partial mortgage holiday might be worth considering.
Although you might see some increase in your interest payments, it won't be as much as if you'd taken a full mortgage holiday.
What happens when my mortgage holiday ends?
Your lender will usually contact you before your payment holiday comes to an end. But it's worth calling them if they don't.
Where can I get independent financial advice?
If you're unsure about your finances, it's a good idea to get independent financial advice.
When you find a financial advisor, make sure they're independent and not restricted. Restricted advisors only offer advice on a few financial products or products offered by certain companies.
There are plenty of free independent financial advisors, for example Step Change.
They offer expert and independent financial advice, and they also have specific guidance for those in difficulty due to the pandemic.
Step Change also run a phone service called National Debt Line which gives free impartial advice over the phone.
Some independent financial advisors might charge a flat or hourly rate, some might even work on a commission basis.
If you're paying for an independent financial advisor, word of mouth is a good way of finding one. Ask family or friends if they have any recommendations.
Or you can look on sites like Vouched for or Unbiased.
You can check if your financial advisor is FCA approved on the FCA website.