When you buy an expensive watch such as a Tag Heuer, a Rolex or an Apple watch you want to keep it safe.
But do you need to take out specialist watch insurance or are you already covered by your home insurance? Are there other options?
We explain what watch insurance does and whether it's the best way to protect your investment.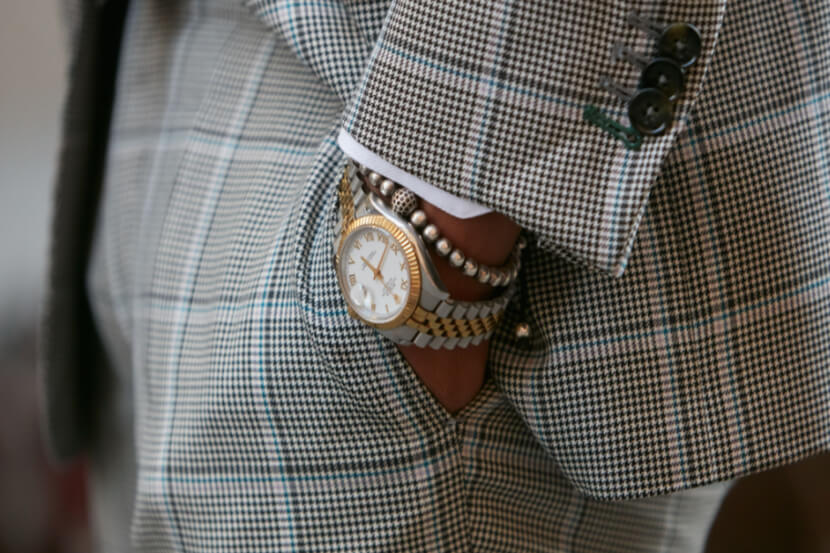 Do I need to insure my watch?
So you've bought an expensive watch - or if you're lucky you've had one bought for you!
But what's the best way to protect one of the most expensive items you own? Being small and valuable, watches are attractive to thieves. The growing trend for high-tech smartwatches and luxury watches has led to an increase in watch crime.
Sometimes this might involve actually taking the watch from your wrist either by deception or violence. In these circumstances, the police advise to hand your items over, as a watch is never worth the risk of injury or death.
On top of this you also have to consider accidental damage to your watch or, probably most frustrating, simply losing it.
The watch manufacturer might offer you insurance for all of these situations when you buy the watch, but is this cover worth the money? And do you need it at all?
Does my home insurance cover my watch?
Contents insurance covers your belongings inside your home.
So if your watch is stolen during a burglary, or damaged in your home, it might be covered under your home insurance policy.
Meanwhile, personal possessions insurance, normally available as an add-on to your contents insurance, is likely to cover your watch when you're away from the home.
But most home insurance policies have a single item limit, often set at £1000. That is the maximum they pay for any item not specifically mentioned on your policy.
Many watches can be worth more than this (sometimes a lot more), so you need to add your watch to your home insurance policy as a 'specified item'.
You also need to know how much your watch is worth. This is easy if you bought it recently as you should have the receipt.
Most policies have an 'upper limit' to the value of specified items they cover.
If your watch is worth more than this upper limit then you might need to look at a different insurer with higher limits.
Or you could cover the watch with its own watch insurance policy.
You should also be aware that the excess on your home insurance policy could be higher than it might be with standalone watch insurance.
How much is watch insurance?
The cost of insuring your watch is affected by several factors, such as where you live, the value of the watch and your claims history.
Adding a single high value item to a policy shouldn't affect your costs too much, although the higher the value of the watch the pricier it could be.
Like any insurance your best bet is to shop around. Compare how much it costs to insure your watch with specialist watch insurance, or as part of your home insurance.
Then pick the one that provides you with the cover you need at a price that's right for you.
Compare home insurance quotes
Watch valuation for insurance
If your watch is over the single item limit it must be specified on your insurance policy. For this you need to know how much it's worth.
If you've bought your watch recently then that's easy as you likely have the receipt.
However, a Rolex from the 1950s is likely to have increased significantly in value since it was bought. In this case you need an expert to value it for you.
It's worth getting your watch valued every few years to make sure you're not underinsuring it.
High value watch insurance
If your watch is worth more than the specified item limit on your home insurance policy, you probably need to look at specialist watch and jewellery insurance.
This is sometimes available when you buy your watch, but can often be quite expensive.
As with any insurance, it's best to shop around. Get a couple of quotes and make sure the policy gives you the cover you need for your watch.
What does watch insurance cover?
Standalone watch insurance should normally cover your watch against accidental damage, theft from your home or from yourself and accidental loss.
The policy should offer worldwide cover, although some policies can be more limited.
If you insure your watch on your home insurance you're normally covered against theft from the home as a minimum.
But you may need to pay more to be covered against accidental damage or loss if this isn't included as standard on your policy.
To be covered away from the home for damage, loss or theft, you're going to need personal possessions insurance.
Some home insurance policies offer this as standard but most charge a little more for cover outside the home.
Be aware that upper limits on personal possessions can be lower, so make sure that you have enough cover for your watch.
Apple Watch insurance
Apple Watches are often covered as standard under your contents insurance since they're usually under the single item limit. This is true of most smartwatches.
However, if you need cover away from the home or for accidental damage or loss you may have to add these options to your policy.
Smartwatches can often be covered by gadget insurance but again you need to decide whether the additional cost of a gadget insurance policy is worth it.
It might not actually give you any more cover than your household contents policy if you also have personal possessions insurance.
Rolex watch insurance
Insuring your Rolex watch all depends on its value.
If it's worth more than the single item limit on your home insurance policy then you must specify it as a high value item.
If it's worth more than the specified item limit you need specific cover for it
Again, to insure your Rolex watch when it's outside the home, you need personal possessions insurance.
Is my watch insured when I'm on holiday?
There are several ways to insure your watch while you're on holiday.
If you have personal possessions insurance, this normally covers your possessions wherever you are in the world.
You probably also took out travel insurance for your trip. Some travel insurance policies provide cover for your belongings, while others don't.
If your policy covers your possessions, make sure you find out what the single item upper limit is - and if your watch is worth more than that, you might want consider leaving it at home.