Airbnb is a service that lets property owners rent out their homes to people looking for a place to stay. A benefit of being an Airbnb host is the extra income.
But before you book in guests, make sure you understand the risks and whether you've got the right home insurance in place.
Here we take a look into Airbnb insurance and what permissions and protection you need before putting your house on Airbnb.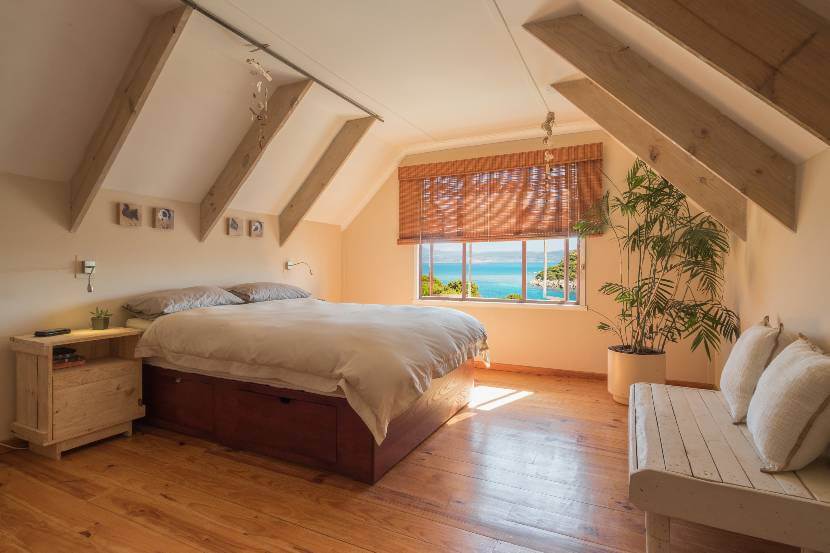 Can I rent out my house on Airbnb?
The first thing you need to do before you consider renting out your home is to check you have all the right permissions in place.
If you're in a leasehold property, then take a close look at your agreement to see if there's a clause that prohibits any sub-letting.
You also need to check whether renting your home is allowed under the terms of your mortgage agreement. Often, the terms and conditions of an owner-occupier mortgage contract say that you're not allowed to rent out the property without your provider's consent.
If you don't have permission, you could be in breach of contract. That means your lender can demand immediate repayment of the total outstanding mortgage balance.
It also depends on your plans. Are you just renting out a room for short visits or do you plan to hand over your entire home?
Many lenders allow you to take lodgers if you're still a resident homeowner.
If you want to rent your home out but your current lender says no, you can remortgage with a provider who allows it. Metro Bank, for example, enables borrowers to rent out their homes for up to 90 days.
It also makes a difference if the property is your main residence or a second home. Some building societies offer a mortgage for second homes and holiday lets that allows people to rent via home sharing.
Will my buildings and contents insurance cover me as an Airbnb host?
Once your mortgage provider allows you to use your home as an Airbnb, it's time to consider what home insurance you have.
First, check if renting is allowed under the terms of your existing building and contents policies.
If it's not, you risk invalidating your home insurance and any theft or damage claims you make won't be paid.
For contents insurance, you need to look at what you're leaving in your home during the rental period as this influences the terms of the policy.
There are nightmare stories where people have suffered damage thanks to uncareful paying guests.
The most famous was when 2 London flatmates reported a limited edition £8,000 Banksy print was stolen from their Islington home.
Compare home insurance quotes
Do I need special insurance for Airbnb?
That depends on if your current provider allows you to add cover for renting your home out. If your insurer says no, you can shop around and switch to a provider that does allow you to let your home out.
There are several firms that offer specialist Airbnb insurance, with different types of cover available.
Airbnb insurance provides protection for paying guests in your home. And depending on the insurer you might not have to tell them every time you let the property.
But there are limitations to the cover, for instance:
A restriction of a maximum number of guests allowed to stay
A maximum cash limit for claims on damage to the property if anything is stolen, vandalised or broken
A set maximum of days during the policy your guests are protected
What insurance do I need for Airbnb?
As with standard home insurance policies, different types of policies cover different types of claim. Depending on what cover you want at your property you have a few options:
| Policy type | Cover |
| --- | --- |
| | Provides cover for damage caused to the property itself, along with fixtures such as bathroom facilities and a fitted kitchen. |
| | Covers your personal belongings – things that aren't a permanent part of the building. So if your furniture is stolen, that comes under your contents policy. |
| | Offers peace of mind if something needs fixing urgently. So if your boiler breaks down or a pipe bursts, a home emergency policy is useful. |
| | This is an add-on to either buildings insurance, contents insurance or both. You pay extra for it, but it means you're covered if things are damaged in an accident, as opposed to destroyed by fire or stolen. |
Does Airbnb provide its own host insurance?
Airbnb offers something called AirCover for hosts, which provides host damage protection and host liability insurance.
As a summary, Airbnb says their AirCover insurance protects:
Damage to your home, furnishing and other belongings caused by guests
Damage to common areas, such as building entrance halls and neighbouring properties, caused by guests or others
Damage to parked cars, boats or other vehicles caused by guests
Bodily injury to guests or others
Loss of income
Unexpected or extra cleaning costs
Airbnb insurance doesn't cover:
Damage or injury resulting from something done intentionally

Damages from normal wear and tear

Loss of currency
To read more about each types of Airbnb insurance and what's included, visit the Airbnb website.
What's the Host Guarantee?
Airbnb offers a Host Guarantee of US $1m for host liability insurance and US $3m for host damage protection.
You don't have to apply for the Airbnb Host Guarantee. By agreeing to list a property on Airbnb, you automatically get cover.
However, neither cover applies to hosts who offer accommodation through Airbnb Travel or hosts in mainland China or Japan.
Airbnb also makes it clear that AirCover is not its own type of insurance. It's advised that you should talk to your current insurer to see how it overlaps with your existing home insurance policy.
What's the difference between Airbnb insurance and second home holiday insurance?
A second home or holiday home is regularly left unoccupied for long periods. Standard home insurance policies limit the number of consecutive days a property can be left unoccupied. Second home insurance is usually more suitable for somewhere you stay only occasionally.
If you're an Airbnb host, it might not be a second home that you're renting out. The very nature of Airbnb – which often involves late-notice bookings – means you might not need a policy that covers long periods of absence from the property. This is regardless of whether you're renting out a room in your main residence or using a second home as your Airbnb.
What's the difference between guest house insurance and Airbnb insurance?
Guest house insurance protects your premises that you run as a business, like a bed & breakfast (B&B), from any risks associated to it.
The difference is Airbnb insurance tends to be less broad, and lots of providers only cover you for up to 90 days. Guest house insurance is worth considering as a more comprehensive cover if you're planning to rent your home out regularly.
Typical types of cover include:
Employer's liability - protecting your staff if they sustain injury or illness at work. This is a legal requirement if you employ people to work at your guest house.
Public and products liability - financial protection if someone takes legal action against you for damage to their property, injuries or sickness such as food poisoning.
Loss of income - protection against lack of earnings, for instance due to a fire or flood.
Money - cover to protect you if personal or business money is stolen from the premises.
Guest house insurance also tends to cover:
Accidental damage to property
Malicious damage to property
Buildings insurance
Business contents
Key loss