You may be put off switching your gas supplier because you think it's not worth the hassle, but you may be surprised by just how easy it is.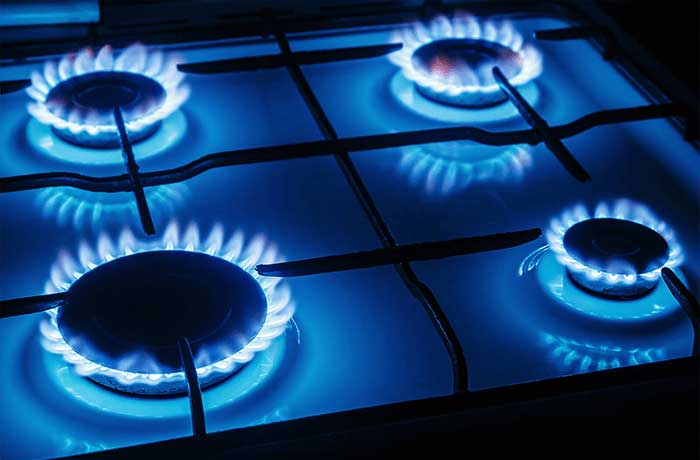 Why compare gas prices?
Have you ever considered how important your boiler is to your home? Although you probably don't even think about it until something goes wrong, your boiler is essential for providing hot water and heating on demand to keep you and your family warm.
The gas supply that powers that boiler, as well as your gas stoves, ovens and fires is also a vital component in keeping your home cosy and warm.
If you're paying too much for it, you might see your energy bills going through the roof quicker than the heat from your radiators, particularly in the colder months.
But there is a simple way to stop this happening – by comparing your current supplier's prices to those of other suppliers in your area.
Gas prices fluctuate all the time for a number of reasons, from a change in wholesale energy prices to increased demand at certain times of year.
These costs will usually elevate after a cold snap in the winter, since more energy required by homeowners will bump up prices.
Making sure you compare gas prices regularly will make sure that you are on the best deal with the lowest rates. Alternatively, you could lock yourself into a fixed rate deal to protect yourself from gas price rises for a set period.
How to compare gas prices
Using gas comparison sites can be the easiest way for you to find the best deal and with Confused.com, it couldn't be easier.
To begin the process, go to our gas and electricity switching page and click "Compare Energy Prices" to be directed to our comparison tool.
Then, you will be asked to enter a few details about yourself and your current gas provider, as well as how much gas you use, and the comparison tool will give you a list of the best gas suppliers for you.
They appear in the order of how much you can save compared to your current deal, with your cheapest gas supplier at the top.
If you have the information to hand of how much gas you use, or the amount you spend per month or annually, we can then give more accurate quotes for you.
But don't worry if you don't, because we can estimate based on the size of your home paired with average gas prices.
Once your information returns the results, you'll be able to choose the best gas deal and then we'll contact both suppliers to sort out the rest on your behalf.
If you use a Direct Debit facility to pay your gas bills, then you will also need to enter the bank details you use to do this in order to switch.
Once that's confirmed, you can look forward to saving money on your energy bills.
READ MORE: Types of energy tariff explained
How long does it take to switch gas suppliers?
Once you have selected the gas tariff you want to switch to, we will contact both your old and new suppliers on your behalf. Your old supplier will send a final bill complete with any refund you are due.
The new gas supplier will get in touch with you with more details about the new rates and payments and the date the new tariff will begin.
The switch should take no longer than 21 days – with an inclusive cooling-off window of 14 days where you can go back on the deal if you change your mind.
Your gas service will not be disrupted at any point in the switch-over and there is no requirement for any works to take place at your property. The new gas supply will be provided through the existing pipes.
READ MORE: The supplier switching process explained
How to get the best gas rates
Your gas bill contains a lot of information but the only details from it that you will need to make an accurate gas comparison are the unit rate and standing charge.
Where you can see gas prices per kWh, this is the unit rate and is the amount that you pay for your gas that you use.
The unit rate will always be the same when you sign up to a fixed rate deal, but the amount of energy that you use will dictate your final bill total.
Your supplier charges a fixed daily rate to cover the cost of physically supplying gas to your home and to also keep it connected to the energy network – this is the standing charge.
There are no-standing-charge tariffs available, however they will be with a far higher unit rate and are only really suitable for those customers who are away from their homes for long periods of time throughout the year.
Usually, the deals with the lowest gas price per kWh will be the cheapest and our comparison tool will show you the results, letting you know how much you can save annually.
If you prefer to see what the unit rate and standing charge are for any of the available tariffs, just click the button: 'Plan info' for each deal.
There are many different reasons that people want to switch gas suppliers and it's not always for price.
It could be for reliability, customer service or just because people feel like a change in provider.
If these are your reason for switching you can check on the reviews and customer satisfaction ratings given by those who have switched to a specific supplier.
Regardless of the reason for moving provider, Confused.com will give you the easiest route to finding cheap gas deals for your household gas.
To start your gas comparison, click the "Compare Energy Prices" button on our energy comparison page, and you'll soon be saving money on your gas tariff.
READ MORE: The energy price cap explained