Dual fuel tariffs supply your gas and electricity together from the same energy supplier, and may come with a dual fuel discount on your energy bill. Confused.com make it easy to compare energy prices and switch gas and electric supplier to save you money.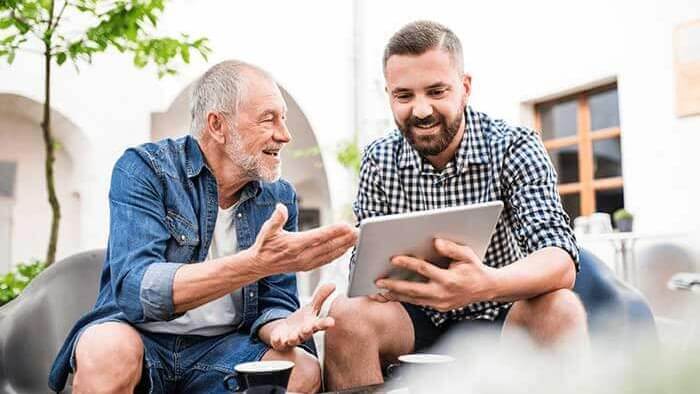 What is a dual fuel tariff?
When both your gas and electricity come from the same energy provider, this is what is known as a dual fuel tariff. The majority of gas and electric suppliers will offer a dual fuel option and switching supplier to one of these tariffs could help save you money on your annual bills.
Switching energy supplier is a good place to start if you're looking to cut your household utility bills, since making the switch to a dual fuel deal could cut hundreds of pounds off the cost of your annual energy bills.
READ MORE: Your energy questions answered
Why compare dual fuel tariffs?
Discounts are offered by a number of energy providers if you select a dual fuel tariff, and these are usually applied directly. This means that the money will be discounted straight from your monthly or annual bills, although you could also receive them in the form of cashback or a lower standing charge for using the same energy provider.
But this isn't always the case, so you should go through the options available to you to make sure that you are getting value for money, and that the deal you choose meets your needs. It's also worth noting that dual fuel discounts aren't fixed, and will change depending upon the supplier and tariff, so you should always check the full details before you apply.
There are usually three main types of contract: variable rate, fixed rate or an online tariff. You'll need to compare each offer to figure out which is the best one for you. If you're currently using two separate providers for your gas and electric, you should compare energy prices for the dual fuel deal against the single rates to see which option will save you the most.
Another advantage of a dual fuel contract is the added convenience of having only one company sending bills to you, while many providers even combine the two bills into one, making things even easier and giving you less paper to deal with.
In addition, with only one supplier to manage, it means that should you have any queries, questions or complaints for either your gas or electric supply, you need only speak to one company.
READ MORE: How to make your home more energy efficient
Who can switch to a dual fuel tariff?
As long as you are purchasing gas and electricity together from a new supplier, anyone can switch from single fuel to a dual fuel tariff and the other way around. It's worth doing a electricity and gas comparison for both, to see which type of deal saves you the most money, and find the best energy supplier for you.
Even if you're on a prepayment meter, you can still compare dual fuel energy prices and make the switch to dual fuel.
Unfortunately, if you're a business energy user, you won't be able to switch to a dual fuel tariff, since commercial energy suppliers only offer single-fuel, gas and electricity deals. This means you'll have to do an individual comparison for each when switching your business energy.
READ MORE: Green energy explained
How to compare gas and electricity dual fuel prices?
We make things as easy as possible for you to compare dual fuel tariffs - to get started just click the "Compare Energy Prices" button on our energy comparison page. You'll be taken to our energy comparison tool, where you'll need to fill in a few details regarding your current energy use and supplier. The more accurate your details, the more exact the findings for your new quote – but don't be too concerned if you don't have this information to hand, as we can estimate your usage based upon the type of house you live in.
The energy comparison tool will instantly return a list of options from a broad range of suppliers, filtered in order of the amount each one can potentially save you. All you have to do is choose the best gas and electric deal for your needs.
If you use Direct Debit to pay your energy bills, you'll be required to fill in your bank details on the secure page at the end of the process. After that, just leave us to get everything else sorted with regards to the switch and enjoy your dual fuel discount.
READ MORE: What do you do if you smell gas?
How long does a dual fuel switch take?
Read more: the supplier switching process
Once you've selected your chosen deal, we'll send your change of supplier request to your old provider while also passing your details to the new one. They will then contact you to confirm the date of the switch.
The only thing you'll need to do is to get in touch with your previous supplier with your meter reading on the date they request it, to make sure the final bill is going to be correct.
It should take no longer than 21 days for everything to go through and there'll be no drilling or construction needed at your property, as the gas and electricity will still be supplied through the existing pipes and cables.
READ MORE: How to read your energy bill