One of the many tasks you're going to have to get used to when you first move into a rented student house at university or college is paying the bills.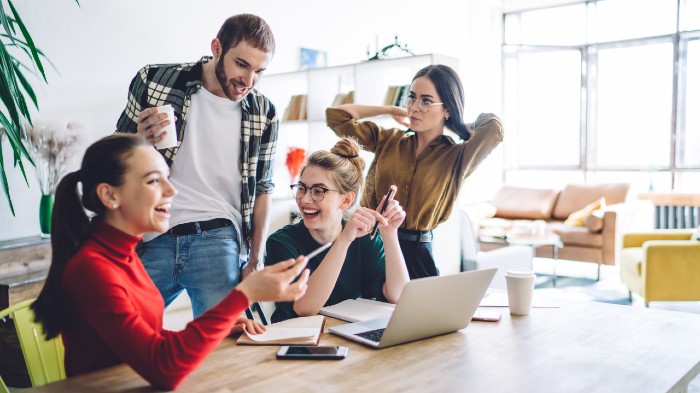 When it comes to moving into your first student property, choosing a gas and electricity supplier is no doubt the last thing on your mind.
Like many other students, you could end up sticking with your current supplier and missing out on the best deals..
In fact, our research from March 2020 showed that over half of 18-34-year olds have never switched their supplier. But why?
17% claimed they couldn't be bothered
13% claimed they didn't think they could save money
11% claimed that they found energy switching confusing.
Why should you switch energy?
You've probably already made sure that your mobile plan gives you the most data and minutes for your monthly payment, and that your broadband has the best speed for the least cost.
Your energy bills each month are likely to be more than the cost of these put together.
So why not bother to get the best deal on your energy as well?
There are a number of reasons to switch energy supplier as soon as you move into your student house:
The current energy deal will have been running for at least a year

This normally means you'll be on the supplier's 'standard variable rate' deal (a nice way of saying the most expensive one).

By switching you could save as much as £305 (Ofgem estimate)
Your current supplier's environmental standpoint

Do you really want to be giving £50 a month or more to pay for gas and coal to be burnt?

Or could you switch to a green supplier AND save money?
It's the easiest job ever! It only takes five minutes to accept a quote, and the switch will be done within a couple of weeks. You'll barely lift a finger and you could save hundreds of pounds.
Switching energy makes sense with virtual learning
In recent times we've all had to get used to doing most things online, and university lectures are likely to be no different for the foreseeable future.
Many universities have already stated that their 2020/21 academic year will be delivered online.
This will have a big impact on your energy costs.
With four or five people in the house all day, using energy for laptops, lights, food and heating, it's likely that this year's students will see much bigger energy costs than in the past.
Which makes switching your energy supplier the first-class honours choice for this year's financially-savvy student.
Energy efficiency of student houses
Student houses are often perceived to be in a worse state of repair than other rental properties, as seen in TV shows like the Young Ones or Fresh Meat.
While this isn't necessarily accurate, some older properties converted into student houses can be poorly insulated and less energy efficient. This means that the annual energy bills are likely to be higher than for the average home.
If Ofgem says that the average customer could save £305, then it would be sensible to think that for some rentals the savings could be much higher. And it's safe to say that a number of student rentals might fall into this category, as a quick survey of our office confirmed!
Why don't students switch energy?
There are lots of reasons why young people don't switch energy, but the main one is that many students don't think they can.
When you live in a student house, there are a few different ways you might pay for your energy:
Standard meter – you're responsible for bills
Standard meter – the landlord pays the bills and the cost is included in rent (usually a flat rate)
Standard meter – the landlord's name is on the bills but you're responsible for paying
Prepayment meter – that you top up using a card, cash or online.
The rule is that if your name is on the bill, then you've got the right to decide what energy supplier you use.
Make sure you check your rental agreement for any clauses that tie you to an energy company before starting a switch – but if it's a standard rental agreement you should be fine.
If your landlord pays the bills, insist on seeing copies.
Then you could run a comparison and show them how much they can save. For landlords with multiple properties this might be extremely attractive!
But we're only here in term time
When you run an energy switch quote, we'll tell you how much you can save a year.
However, you're only there during term time, and your energy usage will be the same. Because you're not there for the full year, you won't save that amount.
But because of the way energy usage changes over the year, a bigger proportion is used in the autumn and winter than in the warmer months – exactly when you'll be there.
So the likelihood is that you will actually save a large proportion of the annual savings during these high-usage months.
Payment and meter issues
If you pay your bills by something other than direct debit, it can sometimes stop you from getting the cheapest tariffs on the market. But you'll still have plenty of options to switch and save.
Sometimes an energy tariff requires you to get a smart meter fitted.
This could also be an issue for you – as it invariably means a conversation with the landlord, but again if there is no cost then there shouldn't be a reason for them to object.
Prepayment meters
Prepayment meters are common in rented accommodation.
If you're on a prepayment or card meter, you might think you can't switch energy tariffs, or that there are no options available.
However, it's just as easy to switch your prepayment tariff online – and it takes less than 3 minutes to get a quote with us.