Your gas and electricity bills contain a lot of information, and making sense of what everything means can be confusing.
Your gas and electricity bills contain a lot of information, and making sense of what everything means can be confusing.
But it's important to understand your bill so you can make sure you're not paying any more than you need to, and so you know when it's time to switch to a new deal.
What information is shown on your energy bills?
The energy regulator Ofgem states that energy suppliers have to make their bills simple and engaging. The amount of information included on your bill will depend on your supplier, but you can expect to find these things as a minimum:
The name of your tariff.
Details of cheaper tariffs.
How much energy you've used.
Details of your contract, such as the end date and any exit fees.
Your supplier's contact details.
As well as these basics, your supplier may also include:
Customer reference number - A unique number your supplier uses to identify you. You'll need this if you contact your supplier, so they can quickly find your account.

Bill date - The date the supplier issues the bill to you.

Bill period - The period of time your bill covers. It should start the day after your last bill, and shouldn't cover more than a year.

Last payment - A reminder of how much you paid on your last bill. Keep an eye on this, as if you notice a drastic increase that can't be explained by seasonal changes, it can be a sign that your tariff has expired, and it's time to look for a new deal.

Bill cost before VAT - The cost of the energy you've used before VAT tax is added on.

Amount of VAT added - The amount of VAT tax that's been added to the cost of your energy.

Total amount to pay - The amount you have to pay, including VAT tax.

Supply number (MPAN) – The Meter Point Administration Number (MPAN) is a unique number for the electricity meter in your property. Don't confuse it with your customer reference number.

Meter point reference number (MPRN) – the Meter Point Reference Number (MPRN) is a unique number for your gas meter. Again, don't get this confused with your customer reference number.

Energy usage breakdown – This is broken down detail of what you're paying for. This information will show you if your supplier is using an actual figure or an estimated reading when calculating the cost of your bill.
READ MORE: How to pay your energy bills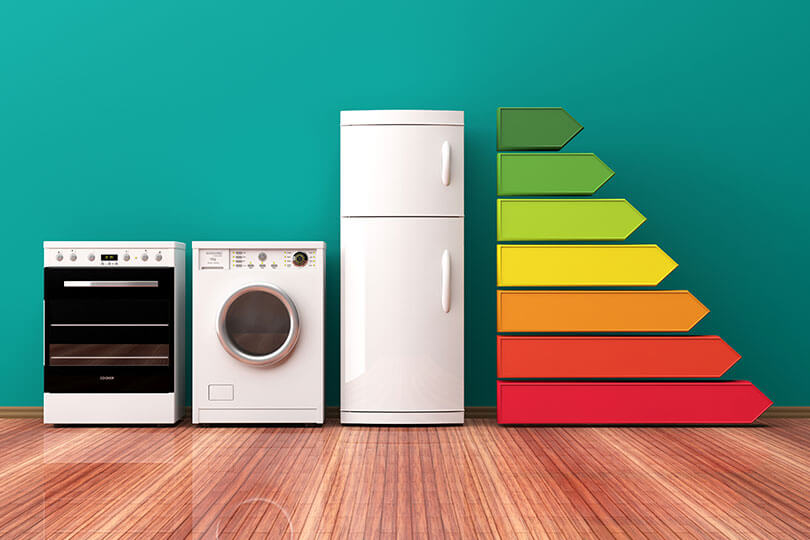 How are your gas and electricity bills calculated?
The amount you pay for your energy depends on the amount of gas and electricity your household has consumed, and energy suppliers use a few different ways to work this out.
Sometimes providers estimate your usage based on your previous bills, but this is not accurate, and can mean that you're over or under charged for your energy.
It's better for your energy supplier to charge you based on real meter readings, as these will show exactly how much gas and electricity you've used.
The supplier can either send someone to your home to take a meter reading, or you can take a reading yourself and submit it online or over the phone.
Doing this will mean that both your gas bill and electricity bills are accurate each month or quarter, and you're being charged the right amount.
The amount of energy you use fluctuates with the seasons, so you will often over pay in the summer, but under pay in the winter.
But this isn't exact, so it's a good idea to contact your energy supplier every three months to keep them up to date with your meter readings.
If your provider doesn't have this information, they'll estimate your usage based on the national average - this will mean that your bill is unlikely to be very accurate.
If you work from home, it might be worth seeing if you can save money with a business energy contract.
Because of the way these contracts work, businesses often benefit from cheaper rates than households.
You may even be able to get your VAT reduced to the 5% domestic rate, so long as you use less than 33kWh of electricity or 145kWh of gas per day.
In order to meet the criteria for a commercial energy tariff, you'll need to prove you are running a business from home, and that 50% or more of the energy you use is for business purposes.
Check your latest bill to see if you meet this threshold.
READ MORE: How to make your home more energy efficient
How to switch energy supplier
If you're on a standard variable rate tariff, or your fixed rate contract is coming to an end, then it's time to switch to a better deal.
To get a start on your energy price comparison, simply click the COMPARE button at the top or bottom of the page. For more information on how to switch, check out our energy switching guide.
READ MORE: Smart meters explained