Are you confused by electricity tariffs? Avoided switching because it all seems too complicated? Our simple guide explains everything you need to know to save money on your electricity bills…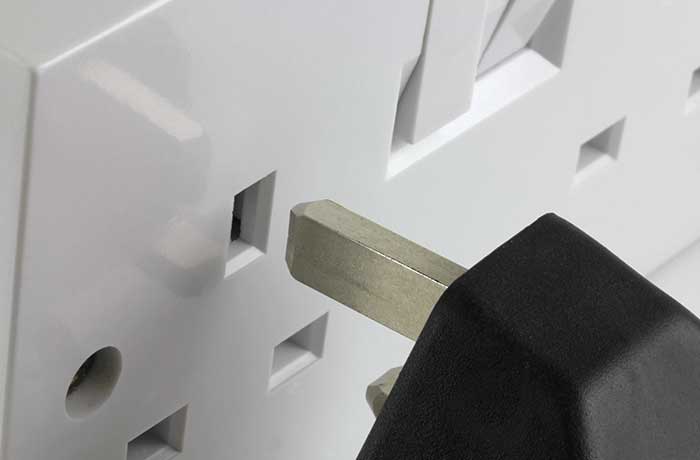 Why compare electricity prices?
Do you ever stop and wonder how much electricity you're using in your home?
Electricity is used far more than many people realise and is often taken for granted – your lighting, washing machine, heating your home and even just watching your favourite TV programmes.
Consider how much all of those things could be costing you if you're paying unnecessarily high rates on your electricity.
The price of electricity changes constantly, and more often than not prices increase each year - although prices can fall, this is a rare occurrence.
There are various reasons why electricity prices can change, from the increased costs of wholesale coal, changes in the price of oil and gas, inflated distribution costs and even weather conditions.
For example, a cold snap in winter months can push up demand and see prices rise.
To ensure that you are always paying the cheapest electricity tariff available to you, you should regularly compare the latest prices.
To protect yourself even further against price rises, you can also tie yourself into a long-term fixed-rate deal, giving you certainty about the price you will pay.
Price isn't the only reason to switch electricity provider.
You might have reached the end of your tether trying to get your current provider to sort out a problem, or their customer service may be so poor that you don't even get to speak to someone about your issue.
You might prefer to use a supplier who gives you the option of checking your bills and usage online, or be happier using a company which provides a 100% green energy deal.
How to get the best electricity rates
No-one wants to pay over the odds for anything, so why do it with your electricity supply?
It makes sense to compare the electricity rates that are available to you to see if you can cut down on spend instead of usage, but you may have been put off switching because you think it's a hassle.
Well, the good news is that that couldn't be further from the truth.
Electricity comparison sites like Confused.com remove all of the stress concerned with switching supplier. To get started, simply click the "Compare Energy Prices" button on our energy comparison page.
The next step is to enter a couple of details about your current electricity usage and your current provider – the more exact your details, the more accurate the quotes we can return to you.
But don't worry if you don't have the information to hand, we can always estimate based on the size of your home.
The energy comparison tool will give you a list of quotes from the best electricity suppliers in your area.
They will be in order of how much you can save compared to your current service and rates. Then, you'll be able to choose the best electricity tariff for you and we will sort out the rest.
If you use Direct Debit to pay your energy bills then you'll need to enter your bank details on the final, secure, screen.
There's nothing more you will need to do, just sit back, relax and wait for the savings to start rolling in.
READ MORE: The supplier switching process explained
How long does it take to switch electricity suppliers?
Once you've chosen to switch with us, we will let your new electricity supplier know that you're switching companies, as well as telling your old provider.
The new company will get in contact with you to give you more information on the tariff you have selected and also the date it will begin from.
The switching process will take up to 21 days, which is inclusive of a 14-day cooling off period. This is the window available to you to go back on your decision if you change your mind.
At no point will there be an interruption with your electricity supply – even on the day when you switch, and also no requirement for any drilling work or similar at your property, as your existing cables will provide the supply.
To start your electricity comparison, click the "Compare Energy Prices" button on our gas and electricity switching page.
READ MORE: How to make your home more energy efficient