If you have a passion for motoring you might find your niche in the quirky world of kit cars. There's a kit car to indulge virtually every taste and budget.
But in addition to the time and space you'll need to build your car, you also need kit car insurance. Standard car insurance might not cut it, which means you might need to find a specialist kit car insurance policy.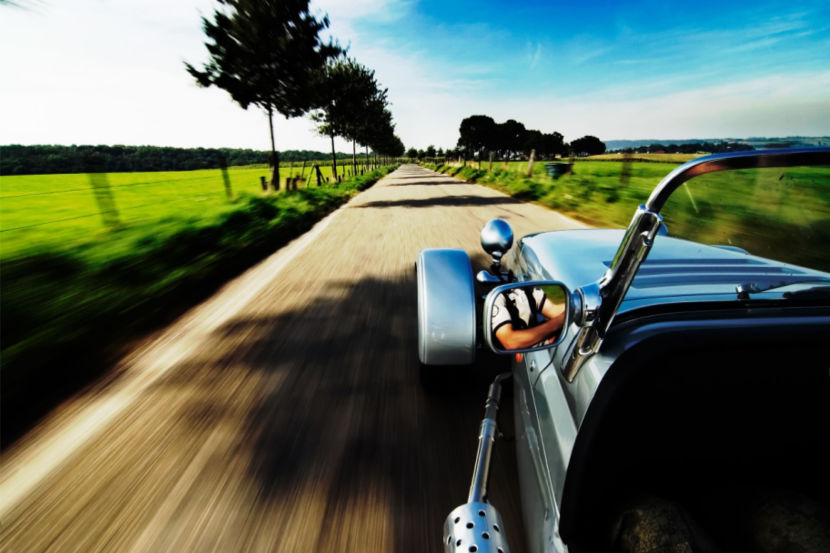 What is kit car insurance?
Ordinary car insurance doesn't usually cover vehicles you've assembled yourself, so some insurers have come up with more bespoke policies to cover self-built cars.
Just as you'd expect with conventional car insurance, kit car insurance should cover you for theft, fire and damage resulting from a road accident.
Some kit car insurance policies might also include a range of additional features as standard:
Cherished salvage
Even if your car is written off as a total loss, this cover means you could get the vehicle/salvage as well as the insurance payout. You then have the option to restore the car or use the parts for another project.
Dismantled parts
This covers the value of all parts when they're sitting in your garage.
Rally cover
If this feature is included, it's typically valid for club rallies. Rally cover might not include racing events, so you might still have to buy race car insurance if you're going to participate in races.
Personal accident cover
This compensates you or your family up to a set amount for injuries or death resulting from a car accident.
Agreed value
Kit car enthusiasts tend to prefer insuring their vehicle based on an agreed value rather than a market value.
The true value of a kit car includes:
All the time and effort you've put in to building it
The value of the kit
Any modifications you've made to the car
So, it's a bit trickier than valuing a conventional vehicle where you can quickly estimate the value online.
Agreed value means you and the insurer must agree on the value before the policy begins. The insurer might require an independent expert to value the car beforehand.
Limited mileage
Many owners might use a kit car once a week or less for recreational purposes as it won't be their main vehicle.
This feature might appeal to kit car owners because it could greatly reduce your car insurance costs if you're not driving it regularly.
Multiple vehicles
Some insurers might allow you to combine the car insurance of all your vehicles under one policy, potentially saving you money.
This could mean combining the insurance cover of your conventional car with the kit car cover.
Breakdown and recovery
Some policies include breakdown cover and recovery for the UK and EU.
EU cover
Cover for driving in the EU could be included, typically for 90 days. Insurers could allow you to extend it for 180 days if you pay more.
It's worth checking the small print to fully understand the level of cover offered overseas as this may differ from when you're in the UK.
Compare car insurance quotes
How much does kit car insurance cost?
As with any car insurance policy, costs vary substantially according to the car and the person driving it.
Before you get a quote, insurers need to know a few basics about the car including:
The body type
The make and model
The engine specifications
As always with car insurance, the more expensive the vehicle and the more powerful its engine, the higher your costs are likely to be.
When it comes to speed, the variation in these vehicles can be huge. Some kit cars have been built with a maximum speed of just 50 mph.
Then at the top end of the scale, the Ultima GTR has set world speed records for production road cars. It managed 0-60 in 2.6 seconds and with a top speed of 241 mph.
Insurers also need to know about you and how you plan to use the car.
As with any car insurance policy, your costs might partly depend on your individual circumstances, including:
Your age
Where you live
Your claims history
If your annual mileage is likely to be low, you could reduce your costs, provided the insurer offers a limited mileage discount.
You might need specific cover if you're going to take the car to rallies. Some kit car insurance policies might include this as standard, so check if this is important to you.
If you're planning to participate in actual races, it could work out cheaper to get bolt-on insurance for racing as and when you need it.
It's also important to tell your insurer about any modifications you've made to the car, as this could impact your costs.
You should keep all the paperwork for any modifications you've made, including any photos or receipts that might be relevant. Failing to tell the insurer about modifications could invalidate your policy.
Who insures kit cars?
Kit car insurance tends to be the preserve of specialist insurers, but there's a wide variety of cover options available.
It's worth shopping around and spending some time thinking about what suits your needs most.
Lancaster Insurance, which is perhaps best known for its classic car and 4x4 insurance, has been providing kit car insurance for over 25 years.
It covers a range of kit car models, including:
Caterham
Westfield
Dutton
Marlin
Fisher
Tiger
GTM
Robin Hood
Along with standard cover, Lancaster's kit car insurance policies could include benefits such as:
Owner's club discounts
Track day/rally cover
Limited mileage discounts
Accidental damage cover
Breakdown recovery
Laid up insurance
Free EU cover for 90 days
RH, another classic car insurer, claims to take a bespoke approach to kit car insurance.
It offers cover for virtually any model, covering you through the build process to completion and once the car is on the road.
RH offers enhancements such as:
Rally cover
Dismantled parts cover
Cherished salvage cover
Free agreed value as standard with its kit car policies
This is along with mainstream features such as European cover, accident and breakdown recovery, windscreen cover and personal accident insurance.
Heritage's kit car insurance includes:
Free agreed value
90 days European driving cover
Spare parts cover
Club membership discounts
Salvage retention
Limited mileage discounts
Cover for shows, rallies, and events
You can also opt for parts-only cover. Another option would be to put your kit car insurance under the umbrella of a Heritage multi-vehicle insurance policy along with your everyday car.
Do I need kit car insurance while I'm building the car?
No. Kit car insurance is just what you need when your vehicle is roadworthy.
But with a kit car there's quite some way to go before you reach that point. You might consider taking out transit insurance to cover the kit car, parts and tools for loss or damage during collection from the kit car maker.
There's also build-up insurance to cover you for fire, theft, and damage over the period the car is being assembled.
How long the kit car is sitting in your garage in the assembly phase can vary a lot. This could partly depend on how much time you can dedicate to the project.
Say a car takes 300 hours to construct, and you're allocating a few hours here and there to the job.
The car could easily be in the assembly phase for 2 years!
You can also get laid up insurance for when your car is off the road for restoration or if you've just decided to take a break.
What do I need once my kit car is built?
Once you've got the car assembled - hopefully without too much blood, sweat and tears – there's some red tape to navigate before you take to the road.
Your kit car needs to pass the Individual Vehicle Approval (IVA) test conducted by the DVLA.
Provided your car passes the IVA, you then need to fill out a vehicle inspection report and register your car for a number plate.
It's then just your kit car insurance you need, then you're ready to hit the road.