The cheapest ways to buy a new car
Buying a car can be expensive so you need to find the most cost-effective way of funding the purchase.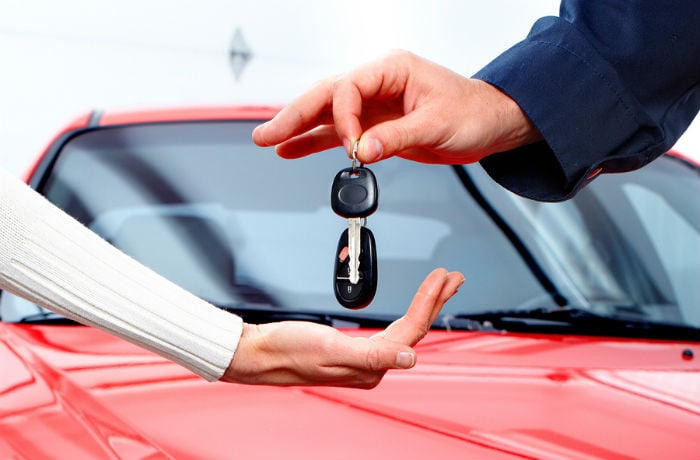 There's a lot debate about whether it's better to buy a new or a used car. But there's no denying the allure of a shiny new motor.
So, if you're one of the many people buying a new car, here are your options when it comes to paying for it.
1. Borrowing from friends and family
If you have someone that can lend you the money, then this will be the cheapest option.
However, plenty of friendships have been destroyed and family rifts created over money so please bear that in mind.
2. Using your savings
Even the best cash ISA accounts are paying out pretty miserly amounts these days, so you won't be missing out a great deal.
If you have savings, you might be tempted to keep a hold of your rainy day fund and take out a loan.
However, the cost of repaying a loan is likely to be more than interest you'll receive on the savings.
3. Put it on a credit card
If you can get a credit card with a decent interest-free period on new purchases then this might be worth considering.
Obviously this will depend on whether the lender grants you enough of a limit. At the end of the term you can either clear the debt or switch it to another card.
You'll also have some degree of protection thanks to the Consumer Credit Act.
4. Taking out a personal loan
The benefit of an unsecured personal loan is that you don't have to put up anything as collateral, so there's less risk.
If you're thinking of applying for a loan, it's important to do your homework. Consider how much you want to borrow and for how long.
Base your borrowing on how much you can comfortably afford to repay.
5.Hire purchase
Hire purchase involves paying a deposit – usually around 10% – and then repaying the balance, plus interest, over the loan period.
You won't own the car until the last payment has been made, though.
If you miss a payment the finance company can also reclaim the car.
Interest rates are quite high but if you pay up to the end the car is yours. Also, you'll have earned yourself brownie points for your credit record."
6. Personal contract purchases
Then there are personal contract purchases (PCPs), which are particularly suitable for those changing their cars every few years.
You pay a deposit – around 10% – and low-monthly instalments over a fixed period, but defer a lump sum until the end of the contract.
At the end of the term you have the choice of paying back this lump sum, handing the car back, or selling it privately to clear the outstanding balance.
You will, however, need to maintain the car well and stick to the agreed mileage.