The most economical cars for 2020
Everyone enjoys getting a little extra. Especially if it's extra miles travelled between petrol station visits. We take a look at the most economical cars.
In the past, there's been a lot of difference between official MPG figures – and the reality experienced by drivers.
The European Union is fighting this with a new testing regime. This is known as WLTP - The Worldwide Harmonised Light Vehicle Test Procedure.

This system combines laboratory tests with additional real-world testing. This gives would-be buyers a better idea of the fuel consumption of different cars.

Website Honest John is ahead of the curve on this one. Their Real MPG tool uses real-life data to see how much fuel cars really use. Using this, we've found some of the most fuel efficient cars on the road today.
Suzuki Swift (2017 onward)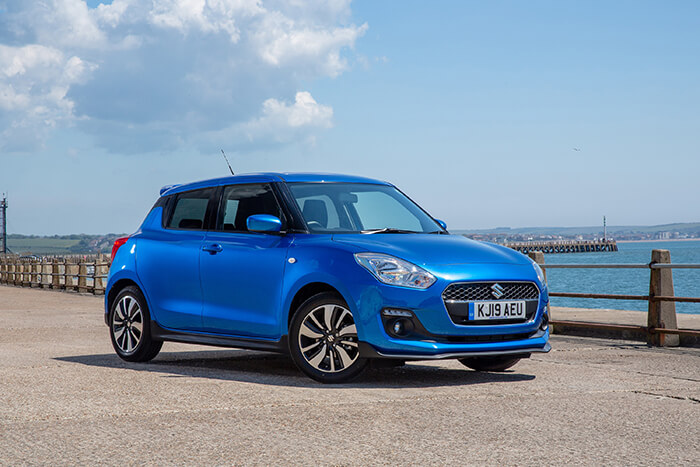 A name that can be traced back to the early 1980s – but today's generation of Swifts certainly embrace the latest technological developments.
A neat compact car, the Swift has won praise for its steering, good looks, handling and, more importantly, its fuel economy.
The Swift is available in a variety of formats. This includes a mild hybrid that aims to reduce CO2 emissions, improve fuel efficiency, and deliver lower running costs.
Honest John readers reported more than 60 mpg with a number of engines that power this little car.

The 1.2 Dualjet SHVS 4x4 and 1.0 Boosterjet SHVS were the most efficient at 65.7mpg, followed by the 1.2 Dualjet, which weighed in with 62.7mpg.
Read more: Best cars for under £10,000
Suzuki Celerio 1.0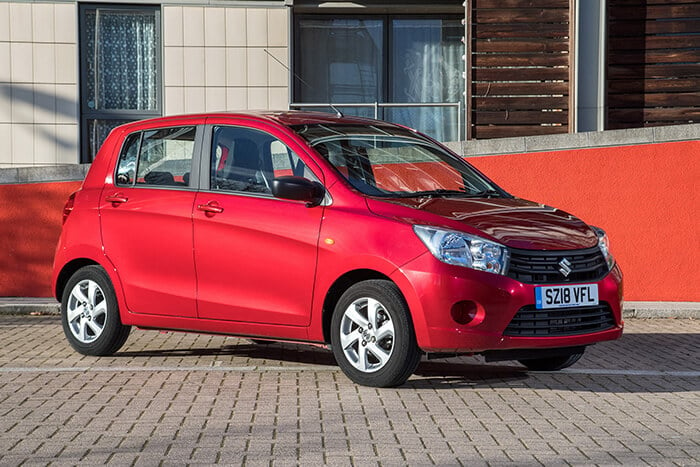 New Celerios are no longer available in the UK. But there are still plenty available on the second hand market.

The Japanese manufacturer first launched this practical five-door city car back in 2014. It quickly won praise for its low running costs.

It's fair to say that the Celerio isn't the prettiest car on the planet. In fact, it looks decidedly plain alongside rivals in this competitive space.
But it comes with a decent amount of standard equipment. Also the 1.0 litre engines have enough power to cope with the rigours of town driving.
Expect to pay under £5,000 for a five-year-old model – and double that for one still in the showroom with only delivery mileage.
Read more: Best automatic cars
Skoda Citigo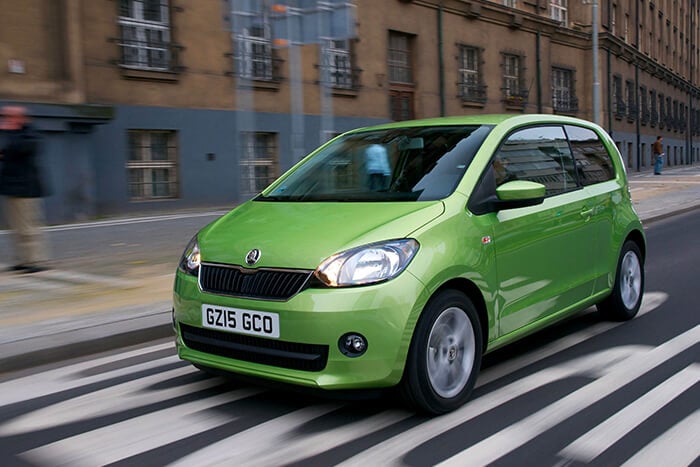 The petrol Citigos may have been succeeded by the electric Citigoe IV, but you can still find plenty of them for sale second-hand.
The Czech manufacturer introduced the Citigo in 2011. It caught the eye immediately for being neat, nimble and the perfect city runaround.
Three- and five-door versions were available, along with a choice of 1.0 litre petrol engines and various trim versions.
It was also affordable, proving itself to be a worthy rival in recent years to strong industry contenders such as the Volkswagen Up!
Real MPG found the 1.0 60 Greentech version could achieve an average of 60mpg. You can buy one second-hand for less than £5,000.
Read more: Best electric cars for 2020
Citroen C4 Cactus Hatch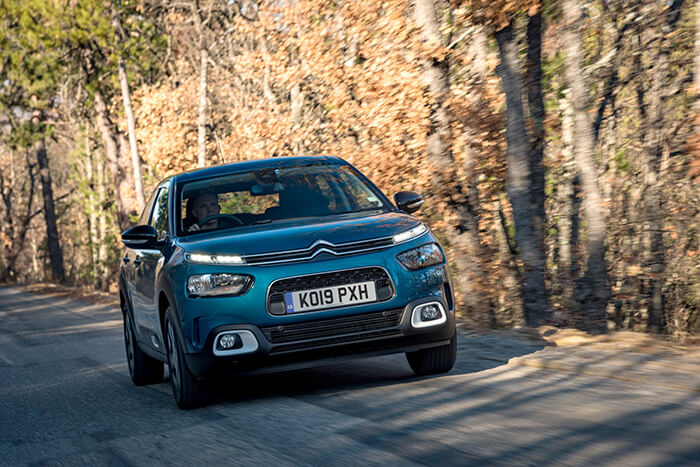 It's been with us for around six years and gained an enviable reputation for having low running costs.
Owners have reportedly enjoyed up to 67.1mpg from a 1.5 BlueHDi engine, with 61.4mpg achieved by the 1.6 BlueHDi.
A brand new Flair trim version costs under £22,000 on the road. It comes with Panoramic glass roof, rear parking sensors and a reversing camera.
There are diesel and petrol versions, as well as a choice of manual or automatic transmission. Opt for the various upgrades and you'll push the price up to around the £24,000 mark.
Of course, there are second-hand models available. A five-year-old C4 Cactus 1.6 BlueHDi will cost you less than £5,000.
Read more: Best cars for your 20s, 30s, 40s and beyond
BMW 3 Series (2012-2019)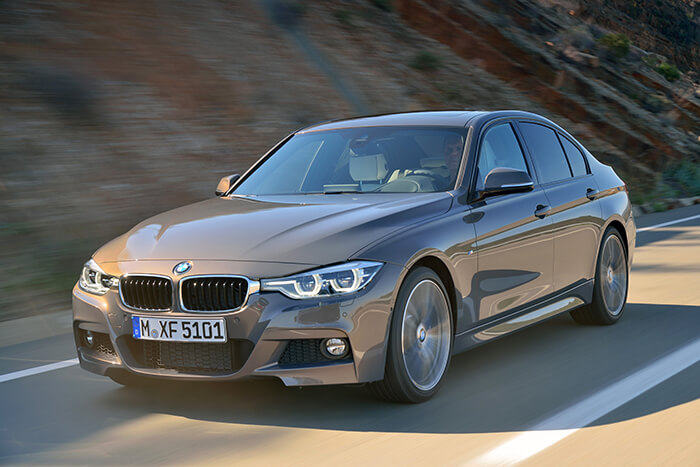 Just a cracking car. You can still own one of these vehicles – albeit one that's the best part of eight years old - for upwards of £4,000.
There were many versions of the 3-series, including plenty of different engines. But the good news is that many of them delivered 40+ miles per gallon.
Of these, the 320d EfficientDynamics Automatic proved to be one of the most economical. Honest John gave it a score of 58.5 MPG.

A seventh generation model has since come to the market, but previous models are still around.
Expect to pay around £10,000 today for a five year old example of a 320d EfficientDynamics Automatic. You'll be getting a lot of car for your money.
Read more: Hybrid cars: The best models for 2020
Hyundai Ioniq (2016 onward)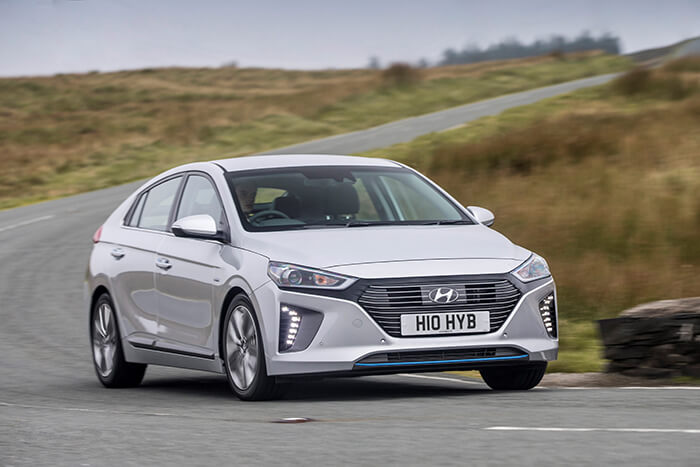 If you're in the market for a modern, stylish, eco-friendly car then you could do a lot worse than a Hyundai Ioniq.
This lovely-looking machine is available as a conventional hybrid, plug-in hybrid, and fully electric. So there really is a version to suit everyone.
Owners have reported 61.9 mpg for the hybrid – rising to a whopping 110.5mpg for the plug-in version of this popular car.
This car hasn't been made for long so you can expect to pay around £12,000 for one that's around four years old.
But new models, are still available. The SE Connect trim comes in at almost £23,000 on the road, while the Premium SE version will cost an extra £4,000.