The most economical cars for 2021
Everyone likes something extra – especially more miles between petrol station visits. We take a look at the most economical cars.
Historically, there have always been differences between official MPG figures and the reality experienced by drivers.
The Worldwide Harmonised Light Vehicle Test Procedure (WLTP) was introduced in 2017 to combat the problem. It combined laboratory tests with additional real-world testing.
However, website Honest John has been ahead of the curve on this one. Its Real MPG tool uses real-life data to see how much fuel cars really use – and we have teamed up with the site's researchers to find the UK's most economical cars.
Dan Powell, the senior editor at HonestJohn.co.uk and heycar.co.uk, insists there's never been a better time to buy a fuel-efficient car.
"There are some excellent used cars on the market right now, with class-leading comfort, tech and space," he says. "You'll easily find an affordable car that will return 60mpg or better on-the-road."
He also believes real MPG is a great tool for drivers to get a true sense of car performance.
"Not only does it provide real-life comparative data, but it also allows car owners and buyers to see how much on-the-road fuel a vehicle really uses," he says.
The most economical cars:
Citroen C4 Cactus (2014 onward) 1.5 BlueHDi -

69.6mpg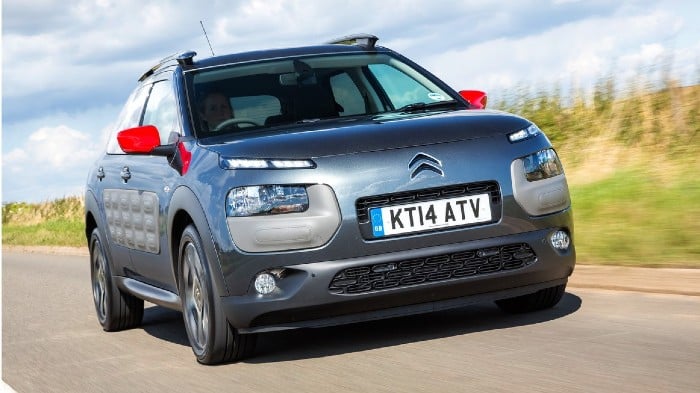 Well worth considering. The C4 Cactus arrived back in 2014 and has won wide acclaim for its quirky good looks, interior design and comfort.
Among the most striking features were the protective door panels to guard against scrapes. If you've ever used a supermarket car park then you'll understand the idea.
Of course, the C4 Cactus was never intended to be a performance car. It's most at home fulfilling relatively mundane driving tasks – albeit with a touch of style.
It also boasts impressive fuel efficiency. Drivers have reported that the 1.5 BlueHDi engine can achieve an impressive 69.6mpg.
You can pick up a 2018 1.5 BlueHDi Feel for less than £10,000.
Fiat Panda (2012 onward) 1.3 MultiJet -

65.4mpg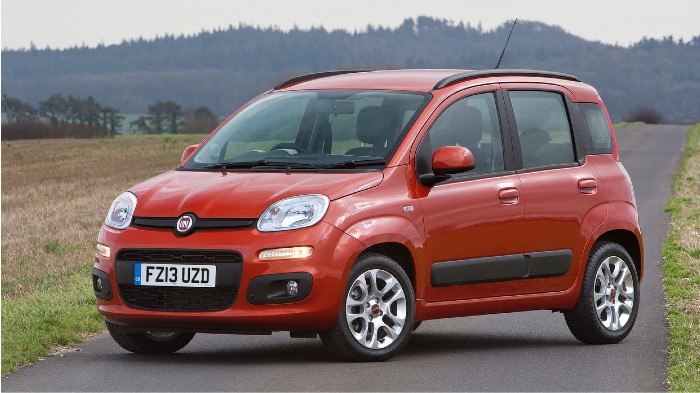 There have been millions of Pandas produced since Fiat introduced the first version of this cracking car back in the 1980s.
Of course, a lot has changed over the past three decades. The original boxy shape has given way to smooth lines, while the basic interior has received a number of makeovers.
However, the reasons for buying this car remain the same: practicality, a decent ride, and the fact it's surprisingly spacious. Such qualities make it ideal for town driving.
You can also look forward to covering plenty of miles on a tank of fuel as owners of Pandas powered by 1.3 MultiJet engines have enjoyed a real MPG of 65.4mpg.
You can also pick up an eight-year-old 1.3 MultiJet for less than £4,000.
READ MORE: Top 10 cheapest cars to insure in 2021
Honda Civic (2012 – 2017) 1.6 i-DTEC -

65.1mpg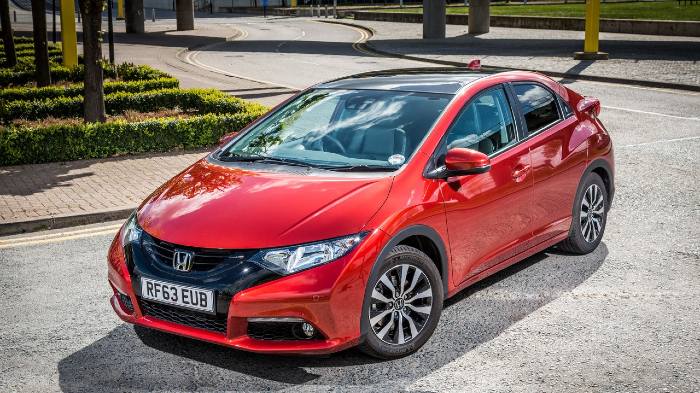 The Civic has a number of personalities. There's the stable, reliable family hatchback. The tourer built for family trips. And the blisteringly quick Type R hot hatch.
Then there are the various specification levels. However, all models – and versions – share the same distinctive, eye-catchingly sleek Civic styling.
While there's nothing overly exciting about its interior, that's more than outweighed by the practicality, excellent reliability record, and punchy diesel engines.
Owners of the Civic 1.6 i-DTEC SE have reported a solid 65.1mpg. You can pick up one of these from 2013 for less than £5,000. That's a lot of car for your money.
Suzuki Swift (2017 onward) 1.0 Boosterjet SHVS -

64mpg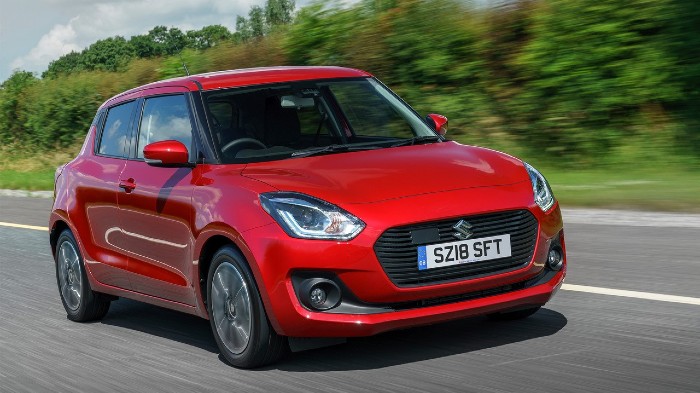 The Swift name is yet another that dates back to the early 1980s. However, the latest generation boasts technological developments and great fuel economy.
It's neat, compact and is rightly praised for its good looks and great handling. There's also a decent level of standard equipment.
The Swift is available in a variety of formats, including a mild hybrid which aims to reduce CO2 emissions, improve fuel efficiency, and deliver lower running costs.
Owners have highlighted the 1.0 Boosterjet SHVS engine as impressively efficient, with 65.7mpg being recorded. You can get your hands on one from upwards of £8,000.
Toyota Corolla Touring Sports (2019 onward) 1.8 Hybrid -

63.8mpg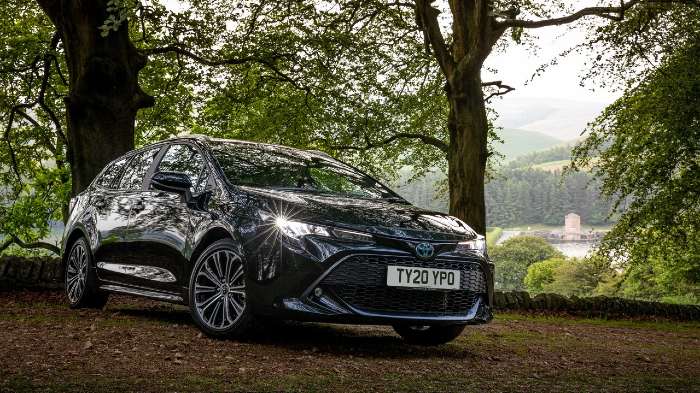 A seriously good-looking car. This 5-door machine is stylish, well-equipped and practical. It might not be cheap – new prices start at £25,000 – but there are plenty of benefits.
Even the entry-level Icon trim comes with 16" alloy wheels, adaptive cruise control, reversing camera, vehicle stability control, and a multimedia system.
It also comes with plenty of boot space. This is ideal when you're packing the family and their assorted belongings in the back for a weekend away.
The Corolla, which arrived on the scene in February 2019, was the first Toyota available with a choice of 1.8 and 2.0 litre Hybrid versions.
Owners of the 1.8 Hybrid, for example, have achieved 63.8mpg. As it's still relatively new, even second-hand versions with 25,000 miles on the clock will set you back around £18,000.
Skoda Octavia (2013 – 2020) 1.6 TDI 115 DSG -

63.1mpg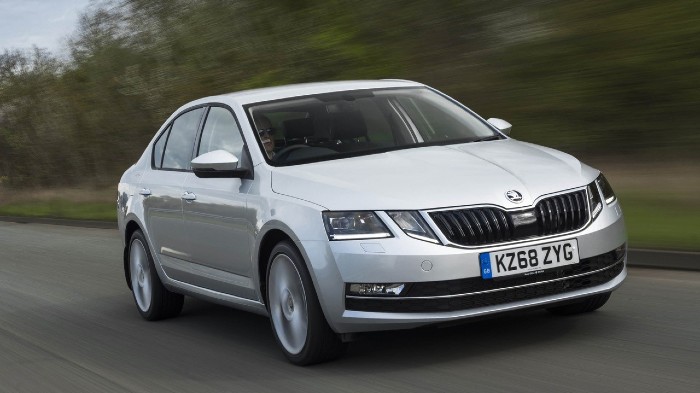 The Octavia has been one of Skoda's best sellers in the UK – and for good reason. When it comes to comfort, practicality and value for money, it's pretty hard to beat.
Okay, so it might not set the pulse racing, but it's comfortable, smooth to drive, and boasts a well-designed cabin with everything in easy reach.
There are also some neat editions. For example, Skoda has tucked an ice scraper into the fuel filler cap and added a parking ticket holder.
Overall, it's an appealing package – and shouldn't have you constantly in the petrol stations if you choose wisely and drive with a light foot.
The 1.6 TDI 115 DSG version of the Octavia has achieved 63.1mpg. Expect to pay around £14,000 for one that's a couple of years old.
Others to consider
If you're after further inspiration then we have some more suggestions. All of these have achieved in excess of 60mpg, according to readers of Honest John.
There is the Peugeot 308 (2014 onward) 1.6 HDi 92, the Hyundai Ioniq (2016 onward) Hybrid, the Mercedes-Benz A-Class (2018 onward) A 180 d Automatic, and the Mini Hatch 5-door (2014 onward) Cooper D.