The 5 most economical cars 
Looking for a fuel-efficient car? Make the most of every gallon of fuel with one of these economical motors.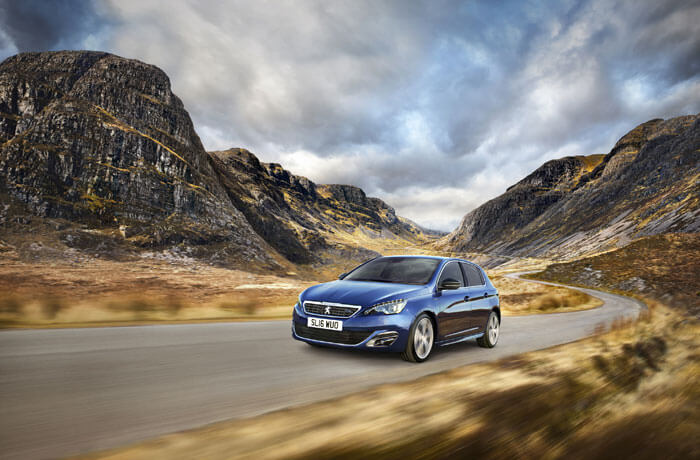 The first step to having lower running costs, is finding a car with great fuel consumption. But finding the right one can be confusing. Especially when every car manufacturer quotes astronomically high figures for their cars' miles per gallon (mpg).
According to a report by Nextgreencar.com, there has been a continually widening gap between real mpg and official manufacturers' claims. By 2013, the difference between official test figures and real-world driving has increased to 31%, from just 8% in 2001.
Our round-up is based on real-life mpg, which is a lot closer to what you'll experience on the road. Each car offers its own appealing mix of practicality, decent running costs and refinement.
Here are the most fuel-efficient cars you can own:
5. Hyundai i20
Most efficient variant: 1.1 CRDi

Official mpg: 88mpg

Real mpg: 64mpg*
Hyundai's promise for this i20 is the remarkable 88mpg, but in real-life driving conditions you'll get close to 64mpg (that's combined mpg, which is a weighted average of city and motorway fuel consumption).

This small diesel engine may feel a bit gutless, as it lacks the power and reassurance of driving at motorway speeds. Its strengths lie in city driving.
The i20's cheapest trim has quite basic features, so going up the range is a must. Especially if you want an air-con to keep you cool in the summer. The 2016 model also has a panoramic sunroof as an optional extra, which adds to the experience of driving this supermini.
Also consider: Mazda2 is i20's arch enemy. It offers refinement, excellent running costs and a head-turning exterior. All this comes at a higher price though.
4. Ford Fiesta
Most efficient variant: 1.6 TDCi

Official mpg: 85mpg

Real mpg: 66mpg*
For once, the Fiesta isn't making the top of a list. It's not the most efficient small car out there, but it remains Britain's most loved car.

Its versatile character and decent range of engines and trims make it appealing to many drivers. The most economical Fiesta sports a frugal 1.6-litre diesel engine, which offers enough grunt for a car this size.
It features start-stop technology which also contributes to excellent mpg figures. You can also go for an EcoBoost petrol engine, but that will bring the efficiency down to around 51mpg.
Also consider: The SEAT Ibiza is a slightly cheaper alternative to the Fiesta. It offers similar fuel efficiency and is just as fun to drive.
3. Vauxhall Corsa
Most efficient variant: 1.3CDTi

Official mpg: 89mpg

Real mpg: 65mpg*
The Corsa is the home-grown hero which rarely disappoints. On paper, the most efficient engine returns 89mpg, but in real-life conditions the model will run for around 65 miles for each gallon of fuel.

While refinement isn't really the focus here, Vauxhall's bestselling supermini is a great all-rounder and can be a great first car.
It's one of the more spacious cars in its class and each trim offers a decent amount of features.
Also consider: The Volkswagen Polo can be easily put against the Corsa. It's a quality car which has compelling running costs, and it doesn't leave a lot of room for compromise.
2. Peugeot 308
Most efficient variant: 1.6 BlueHDi

Official mpg: 91mpg

Real mpg: 66mpg*
The 308 is Peugeot's small step towards premium motoring. The range is focused on fuel economy while preserving everything that's made it a highly desirable hatchback.

The latest iteration of the model can easily compete with other rivals from this class, such as the Mazda3.
You can choose between six petrol and four diesel engines, with the 2.0 BlueHDi offering a good balance between power and fuel efficiency. It can make a great small family car, as Euro NCAP has tested the model three times – giving it a 5-star rating every single time.
Also consider: The SEAT Leon is a good alternative, offering a similar driving experience. The cheapest to run from its engine range is the 1.6 TDI Ecomotive.
1. Peugeot 208
Most efficient variant: 1.6 BlueHDi

Official mpg: 94mpg

Real mpg: 68mpg*
Most 208 variants return respectable mpg figures, but if crunching the most miles out of each gallon is your top priority, the 1.6 BlueHDI is the only one to go for.

It's not only easy on the pocket, but it's also one of the safest cars in its segment, with a 5-start Euro NCAP rating.
But if diesel isn't your preference, the most economical PureTech 1.2 petrol engine could be a good option.
Also consider: If you want something similar to the 208 but cheaper, check out the Kia Rio. Its most economic engine is the diesel-powered 1.1 CRDi, which returns up to 86mpg (or at least that's Kia's promise).
Search for a Peugeot 208
* The mpg figures we've used have been taken from www.nextgreencar.com and official manufacturer websites.
All mpg figures are of combined fuel efficiency, and real-life results may vary.
Ways to make your car more economical
If you can't commit to buying a more economical vehicle, there are some ways your current car can be used to cut down its miles to the gallon and its own carbon footprint.
Remove unnecessary weight
We all end up leaving something in the boot for a while and forgetting about it, but it could actually be costing you. The heavier your car is, the more fuel your car is going to use. Keeping only the essentials in your car will allow you to save more fuel in the long run.
Be careful with your driving style
The way you drive has a knock-on effect on the amount of fuel you use. Fast acceleration, harsh breaking and taking extended detours will waste fuel more than taking it steady and following the rules of the road.
Check your car's performance regularly
There may be some subtle tune ups you can be doing to your car that will improve its performance.

Check your tyre tread on a regular basis; they may be more deflated than you thought. Fully inflated tyres not only perform better, but they also last longer on the road. More information can be found in our guide to identifying bald tyres.

As part of your regular check-up, ask your mechanic to assess your emissions and fuel systems. If they're not working at optimum capacity you will notified by the check engine light on your car dashboard. Regular car tune-ups will keep your car in tiptop shape for all weathers and situations, as well as identifying any fixes before your MOT is due.
First published 13 July 2016