The cost of petrol and diesel rose to record highs over the past year as global supply issues forced up oil prices. It means the average small 42L fuel tank costs more than £60 to fill up, while almost £100 is needed for the largest 65L ones.
This is heaping extra financial strain onto hard-pressed motorists - making the most economical cars even more appealing.
How can I find out if a car is fuel efficient?
It's never been more important to consider the miles to the gallon a car can achieve and this has led to a strong demand for fuel efficient cars.
Historically, there have always been significant differences between official MPG figures and the reality experienced by drivers.
The Worldwide Harmonised Light Vehicle Test Procedure (WLTP) was introduced in 2017 to combat the problem. It combined laboratory tests with additional real-world testing.
However, motoring website Honest John was ahead of the curve on this point by releasing a Real MPG tool that uses real-life data to see how much fuel cars actually use.
According to Dan Powell, the senior editor at HonestJohn.co.uk and heycar.co.uk, research is the key to success when it comes to fuel efficiency.
"It's really important to do your homework when shopping for a new or used car," he said. "If you do your research, you will easily find a new or nearly new car that will return 60+mpg."
Fuel efficiency tips
Of course, fuel economy doesn't depend on the engine alone. It's also how you drive. Here's how you could improve your car's fuel efficiency:
Drive at a constant steady speed – don't hammer along with your foot to the floor.

Make sure your tyres are correctly inflated. If they're too soft the engine will need to work harder.

Make sure the car isn't overladen and heavy. Roof boxes can also increase drag and lead to higher fuel consumption.

Consider turning off your air conditioning as it can have a detrimental effect on your fuel efficiency. Your engine has to work harder to supply that welcome blast of icy cold air on hot summer days.
For more tips, read our guide on how to save your fuel.
What are the most fuel efficient cars?
Using data drawn up by the Honest John Real MPG information, we researched economical petrol and diesel cars that are available in the UK today.
While some models on the list can still be bought new, others are no longer rolling off production lines and are only available in the second-hand market:
Suzuki Celerio (2015-2019) 1.0 Dualjet
Real MPG: 71.3mpg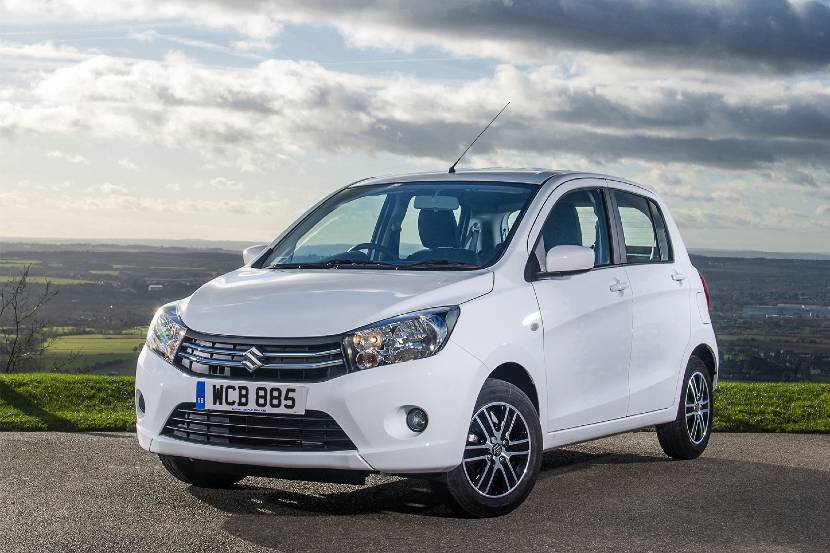 There are plenty of reasons why the Suzuki Celerio proved popular with drivers when it burst onto the scene less than a decade ago. The first is that it's a cheap fuel efficient car.
As well as being cheap to buy, it was well-designed, with plenty of space inside the cabin. It also offers an impressive amount of equipment as standard.
This practical five-door city car also won praise for its low running costs and the fact that it was easy to drive. This makes it ideal for navigating busy town centres.
On the downside, it's fair to say the Celerio isn't the most attractive car in its class. It certainly won't turn heads as easily as some of its rather more stylish rivals.
Does this matter? Well, it depends on what you're after. If convenience, practicality and cost efficiency are top of your list then the Celerio's positives far outweigh the negatives.
Drivers of Celerios from this era with 1.0 Dualjet engines would certainly agree. They have reported an impressive 71.3mpg – which is comfortably higher than most cars could hope to achieve.
It was announced in the summer of 2019 that the Celerio was being discontinued in the UK as part of a revamp of its product line-up. Don't despair. You can still buy one pre-loved!
While prices obviously vary, you should expect to pay around £7,000 for a three year old model with a relatively low mileage.
Peugeot 208 1.6 BlueHDi (2012-2019)
Real MPG: 67.4mpg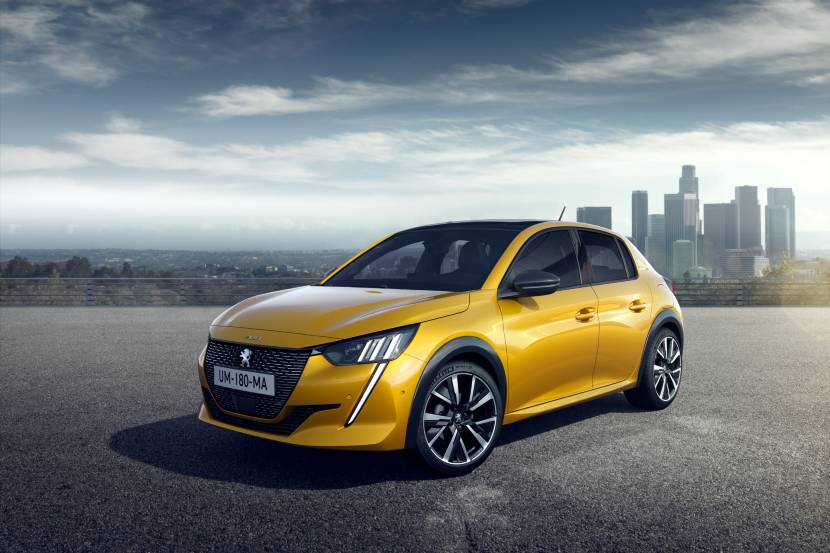 Peugeot has long been one of the main go-to manufacturers for anyone wanting convenient, easy-to-drive smaller cars.
It's also no stranger to performance. The iconic Peugeot 205 GTi was one of the most popular hot hatches back in the 1980s and is just as eye-catching today.
A modern example that builds on this heritage is the 208. This supermini arrived on the scene in 2012 with innovative styling that doesn't look out of place a decade on.
There are also plenty of options when it comes to the 208. While all models share the same general qualities, the experiences behind the wheel will differ.
There are those with smaller engines ideal for congested city centres – and a heart pumping GTi version for stretching the legs on the open road.
In terms of fuel efficiency, however, owners of cars with 1.6 BlueHDi engines are the winners, witha real MPG of 67.4 - One of the best recorded for any vehicle.
The good news is there are still plenty of these models available for sale in the second-hand market.
We found a 2015 model with around 60,000 miles on the clock for around £6,000 – and you could shave off a further £1,000 if you don't mind a higher mileage.
Citroen C4 Cactus 1.5 BlueHDi (2014-)
Real MPG: 66.6mpg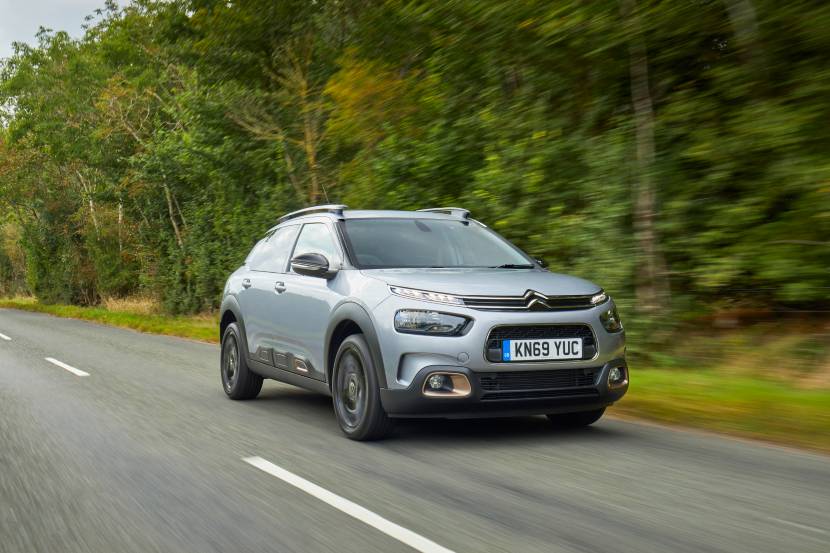 The Citroen C4 Cactus arrived in 2014 and its design could safely be described as unique. Not beautifully sleek, but not hideous either. It was just…well…different!
Arguably one of the most striking features seen on some versions of this car were the air filled protective door panels to guard against scrapes.
While this look wasn't to everyone's visual tastes, if you've ever used a supermarket car park then you can understand the concept and potential benefits.
Either way, Citroen won acclaim for such innovations and quirky looks, as well as the level of attention it gave to the interior design and comfort levels.
There was plenty of room inside the cabin and a so-called minimalist design which results in a clear, fresh look. It also benefited from a simple dashboard.
The C4 Cactus is a car that knows its place. While never intended to be a performance monster, it can fulfil most driving tasks – no matter how mundane – with a sense of style and purpose.
It's also a good option for the cost conscious. Owners reported to Honest John that the 1.5 BlueHDi engine had achieved an impressive 66.6mpg.
You could pick up a low mileage three year old model for less than £12,000.
Honda Civic 1.6 i-DTEC (2012-2017)
Real MPG:

65.1mpg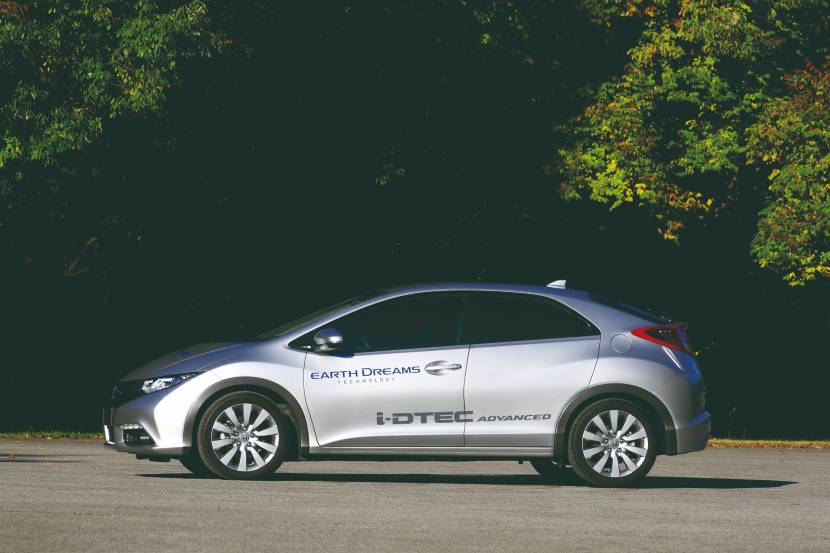 Few cars get the heart racing more than the Honda Civic. It's timeless sleek styling has made it one of the most eye-catching vehicles on the road.
For example, with more than a passing nod to the rapid hot hatches of the past, the ultra-rapid Type R version of the Civic has won many fans in the performance car world.
Of course, the Civic isn't just a tarmac burning demon. It has a number of quieter personalities, including one that fits in well as a reliable, modest family hatchback.
While the Civic's interior doesn't offer much of note – and has been criticised by reviewers for having a plastic feel – this is probably a minor negative.
The car's overall bold styling, practicality, reliability record, and punchy diesel engines more than make up for any other perceived failings.
Choose wisely and the Civic will provide you with years of cost-effective motoring.
For example, owners of the Civic 1.6 i-DTEC SE have reported a very impressive 65.1 mpg. You could pick up one of these head turners from 2013 for less than £5,000.
If you have more money to spend and want a newer version, then a three year old example on a 68-reg with around 20,000 miles on the clock will set you back around £18,000.
Skoda Octavia 1.6 TDI 115 DSG (2013-2020)
Real MPG: 63.5mpg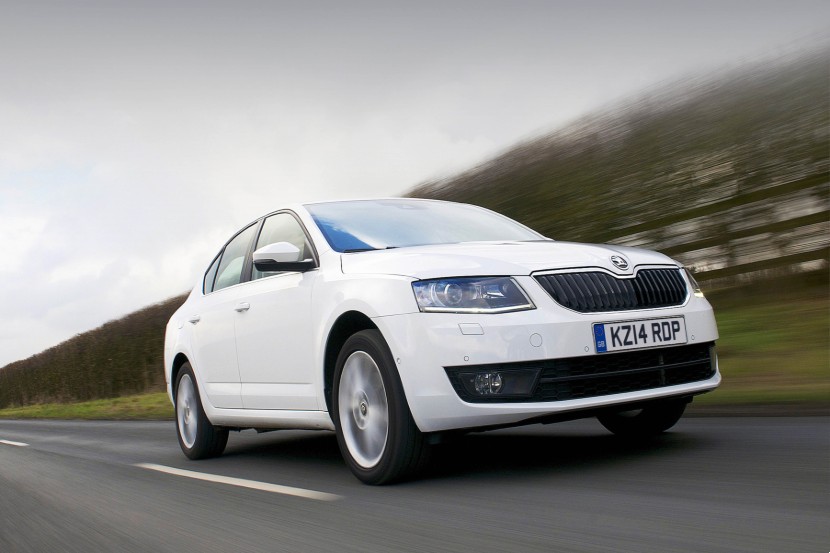 There was a time, not so long ago, that telling someone you drove a 'Skoda' would have triggered smirks and an endless supply of jokes. Not anymore. These days it'll probably cause envy.
A prime example is the Octavia. It has been one of Skoda's best sellers in the UK and it's easy to understand the enthusiasm when you consider how much car you get for your money.
Of course, no-one will argue that the Octavia will set the pulse racing – but that's okay. It's comfortable, well-designed, solid, and easy to drive.
There are also some neat editions. For example, Skoda tucked an ice scraper into the fuel filler cap so you can de-ice your car properly on a frosty day. It also added a parking ticket holder.
The whole package is very attractive – and shouldn't have you constantly in the petrol stations if you choose the model carefully and drive with a light foot.
It also ticks the box if you want a fuel efficient large car.
Owners of the 1.6 TDI 115 DSG version of the Octavia have managed to achieve 63.5 mpg. As a ballpark, expect to pay around £10,000 for a four year old example with relatively high mileage.
Ford Fiesta 1.5 TDCi 85 (2017-)
Real MPG: 63.2mpg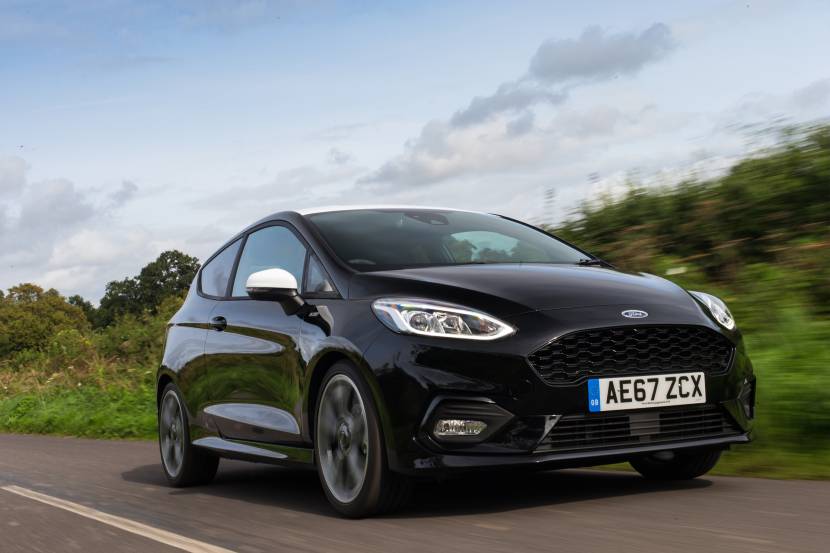 All hail the Ford Fiesta! This little car has been around in various guises for more than 40 years and has sold in its millions. Invariably it's among the best sellers year in, year out.
Its appeal lies in the fact that it is suitable for just anyone. Whether it's a 17-year-old that's just passed their test, a family wanting reliability, or someone focused on performance.
This vastly popular hatchback is endlessly versatile and cheap to run, although the racier versions will be naturally heavier on the wallet. There are also plenty of different models available.
No-one can deny these cars are extremely well-designed, relatively cheap to repair, and available in vast numbers on the second-hand market. You'll certainly be spoiled for choice.
Owners of Fiestas made since 2017 with the 1.5 TDCi 85 engines are among the happiest on the road, having reported a Real MPG of 63.2.
Another piece of good news for would-be owners of a small fuel efficient car is you can pick up one of these Fiestas for less than £10,000 that's just a few years old.