Sometimes only an automatic will do. Here are six of the best.
Driving an automatic car should be stress-free. You stretch out behind the wheel, lightly squeeze the accelerator with your foot and glide effortlessly to your destination.
Choosing one, however, is more difficult. While broadly defined as those driven without the use of a clutch pedal, there are various versions available.
These include conventional automatic gearboxes, dual-clutch automatics and continuously variable transmission gearboxes. Different manufacturers will take different approaches.
Here we take a look at some of the options:
Looking for finance on a new car?
Our top six automatic models:
MINI 5-door hatch
starting from £19,980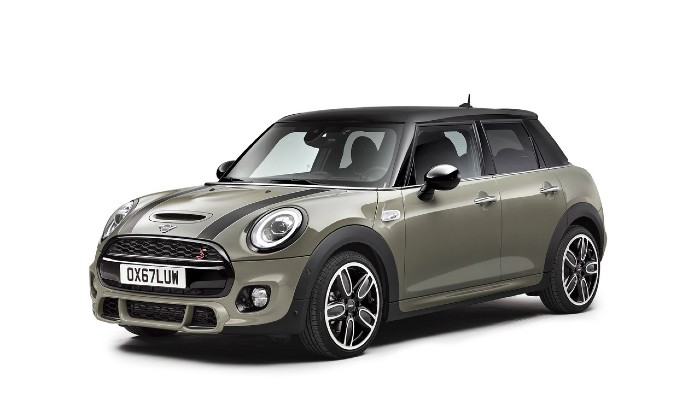 The country has been in love with the Mini for decades. Fantastic handling, nippy acceleration and bucketloads of cuteness have been the key ingredients for its success.
Of course, space was always an issue. The good news is that problem is solved by opting for the five-door hatchback, which gives your passengers a bit more room.
Inside, there is a new steering wheel design and plenty of visual improvements, including a high-resolution, full-colour display screen coming as standard.
It's still fantastically responsive to drive, just as stylish, and compact enough not to cause too many headaches when you're trying to park.
As always, there are plenty of choices. For example, you can have a Cooper Sport version that has a Steptronic transmission with double clutch for just under £23,000.
This should transport you swiftly from 0-62mph in 8.3 seconds, as well as achieving a respectable 47.1mpg (WLTP combined).
READ MORE: Most economical cars for 2021
Volkswagen Polo
starting from £19,360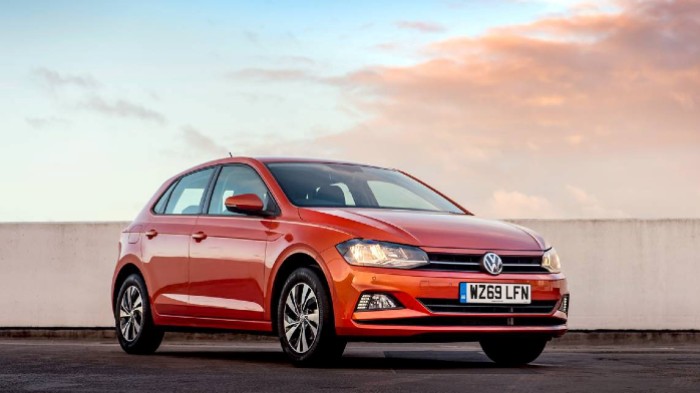 The Polo name has been around for the best part of half a century but the most recent incarnation is a world away from the boxy versions of the past.
Today, it's a modern, sporty contender in the fiercely competitive supermini category – but with the added practicality of a large, 351-litre boot capacity.
It also has safety features such as Pedestrian Detection and Front Assist with City Emergency Braking, along with optional Adaptive Cruise Control.
Drivers can also benefit from the Car-Net 'App-Connect' system, which puts your smartphone, music, messages, the internet and apps in easy reach.
VW offers a 7-speed auto DSG (Direct Shift Gearbox) and the choice of different trim levels, providing varying levels of refinement and luxury.
Standard equipment on the Match trim, for example, includes parking sensors at the front and rear, alloy wheels and a leather-trimmed multifunction steering wheel.
READ MORE: Top 10 cheapest cars to insure in 2021
Mercedes A-Class
starting from £25,425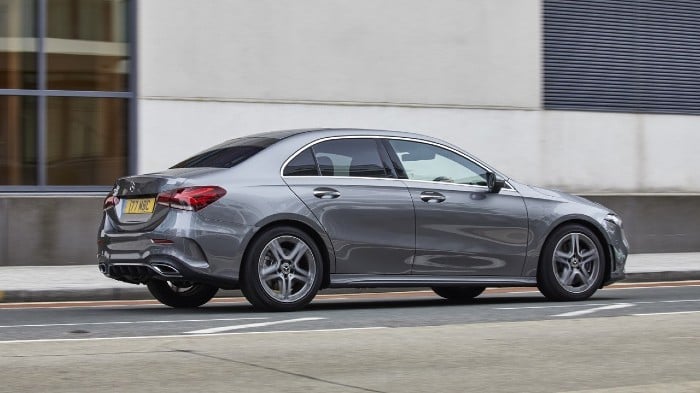 There's plenty to like about the A-Class, which has been one of the best sellers for the German manufacturer in recent years.
It has also obviously been through a number of facelifts over the years, with the most recent version available in a wide variety of engine/transmission combinations.
Standard equipment on the SE trim includes cruise control with limiter, KEYLESS-GO starting function, an electronic parking brake, and the MBUX multimedia system.
There's also a wide variety of optional extras available, including roof and front spoilers, mirror covers, a roof box and stowage crates in the back to keep everything organised.
The A-Class has received praise from the motoring press, with What Car? Magazine describing it as classy, comfortable, good to drive, safe and packed with technology.
"The Mercedes A-Class stands among the best premium-badged options in the family car class," it said.
Skoda Kodiaq
starting from £28,255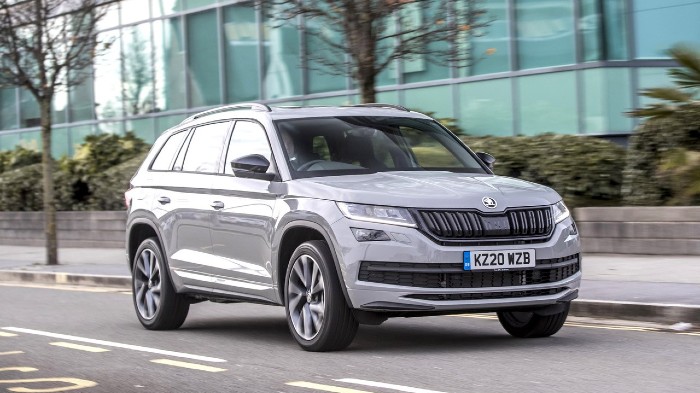 If you're after an automatic that's big enough for a large family and all their assorted belongings, then the seven-seater Kodiaq may fit the bill.
It's good value for money, practical, available with a seven-speed automatic transmission and comes with some very neat touches, depending on the model purchased.
These include an umbrella tucked away in the door panel, an ice scraper on the fuel door, and remote boot opening that can be operated by swiping your foot under the rear luggage area.
Standard equipment on the SE Drive includes front parking sensors, a rear-view camera, multifunction trip computer, and 19" alloy wheels.
At the top end is the L&K trim, which comes with additional extras such as exclusive badging, leather seats, and an area view camera. The recommended retail price is around the £40,000 mark.
BMW 3 Series
starting from £31,590
The 3 Series has long been a firm favourite for everyone from business executives on the go to those wanting a stylish way to transport their family.
The latest version is no exception. It's packed full of enough safety equipment, luxury and gadgets to keep the harshest critic happy.
Instantly recognisable, the sleek styling shows that BMW have stayed true to the car's roots while bringing everything else bang up to the present day.
As ever, there are numerous versions to consider – including a hybrid – and, depending on what you choose, there is the possibility of an eight-speed automatic gearbox.
Website Carwow awarded it an impressive 9/10. "The BMW 3 Series is a posh saloon that's great for the family but also loads of fun to drive," it said.
Reviewers have highlighted the infotainment system, the interior quality and space, and how enjoyable it is behind the wheel as reasons a 3 Series should be considered.
Porsche 911 Carrera
starting from £82,795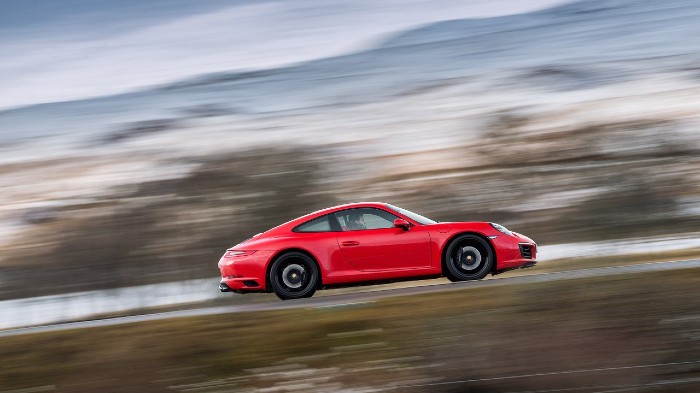 What's not to love about a Porsche 911? The sports car of choice for generations of petrol heads, it's hard to believe the first one appeared back in the early 1960s!
The price tag may make the eyes smart but the 911 is a special machine that can transport you from standing to 62mph in just 4.2 seconds, on your way to a top speed of 182 mph.
Of course, it's not just about the performance. There are plenty of noteworthy points inside the car, including an ergonomic layout and multifunction sports steering wheel.
Then you have the various support systems, such as Lane Keeping Assist, traffic sign recognition, and Porsche WET mode to warn drivers about the risk of aquaplaning.
Reviewers at Top Gear highlighted its improved handling, the greater degree of comfort, and range of useful technologies.
"The 911 is still definitive, stretching the poles of a sports car's abilities without putting a foot wrong," they said.