All vans have an insurance group, which looks at how expensive any potential claims might be. These van insurance groups are one of the factors that influence how much you pay for your van insurance policy.
Knowing what group your van falls into could help you find cheaper van insurance costs. Here's what you need to know.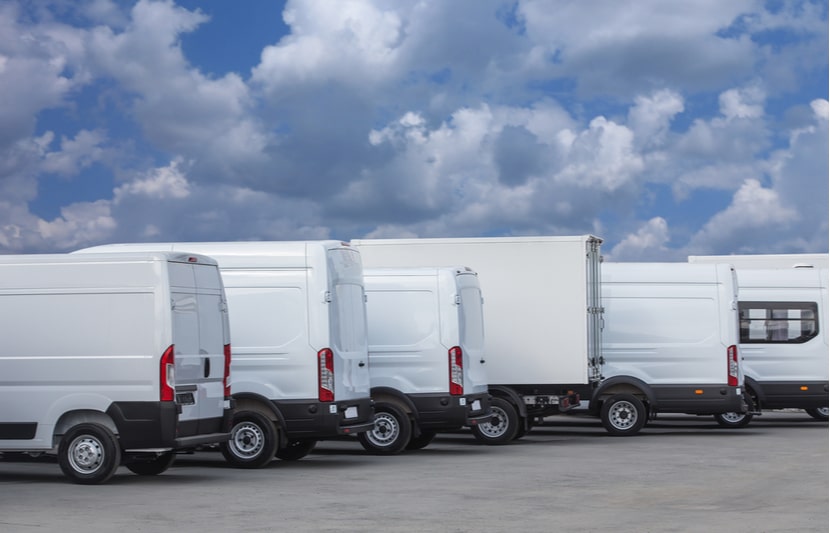 What are van insurance groups?
Van insurance groups are a way for insurers to see the relative risk of a particular van model. Motor safety organisation Thatcham Research create these groups and pass them on to the Association of British Insurers (ABI).
Every van is associated with one of these insurance groups. The higher the group, the bigger the risk the van poses. This usually means higher van insurance costs.
There are 2 sets of van insurance groups, depending on how old the van is:
If the van was made before 1 January 2016, you'll see groups 1-20
If the van was made after 1 January 2016, you'll see groups 21-50
When you get a van insurance quote with us, we don't ask you about your van's insurance group. That's because we get that information automatically when you enter your van's reg plate.
Are van insurance groups the same as car insurance groups?
No. Although the basic idea is the same - Thatcham Research and the ABI create groups based on risk - they're slightly different.
Car insurance groups go from 1-50, where group 1 is the cheapest and group 50 is the most expensive.
Van insurance groups go from 1-20 and 21-50. A van in insurance group 21 is the cheapest group for vans made after 2016. And group 20 is the most expensive group for vans made before 2016.
How are van insurance groups decided?
The ABI's Group Rating system for vans looks at several factors when deciding what group to put vans in.
These include:
The price of the van when new - A more valuable van means a more expensive damage or theft claim. And expensive vans could be a bigger target for thieves.
The cost of spare parts - Uncommon or hard-to-find parts means more expensive and time-consuming claims.
Repair times and costs - Complicated repair jobs take longer, which increase labour costs when doing repairs.
The size and weight and performance of your van - A bigger, more powerful van is likely to do more damage in an accident, which increases repair costs.
Van security and safety features - A van with no security is easier to steal, increasing the chances of making a theft claim.
How can I check which insurance group my van is in?
To check your van insurance group, use the Thatcham vehicle search tool. To use the tool, you'll need to enter the:
Vehicle type - Car or light commercial vehicle (LCV)
Manufacturer
Model
Year of manufacture
Body style
Fuel type
Model variant
You should see the group rating as well as a link to the model's Euro NCAP safety rating.
Van insurance groups set by the ABI panel are advisory only. Insurers can interpret them differently when pricing and might factor in their own claims experience when calculating your van insurance costs.
This is why it's important to compare van insurance quotes from several providers. One insurer might increase your price for driving a Ford Transit, while another might lower it.
What do the letters after the van insurance group number mean?
If you see a letter after your van insurance group number - for example, 21A - this is Thatcham's security rating for the van.
There are 6 insurance group security ratings:
E - The van has exceeded security requirements and has been placed in a lower group
A - The van's security measures are acceptable
D - The van doesn't meet security requirements and has been put into a higher group
U - The van's security measures are unacceptable
P - The data for this van's insurance group is provisional or incomplete
G - The van has been imported
How much will van insurance groups affect what I pay?
We can't say exactly what the impact of a van insurance group will be on your insurance costs. This is because insurance groups are one of dozens of factors that insurers use to work out your van insurance costs.
But the kind of van you drive is one of the bigger factors when getting a van insurance quote.
Big, expensive, powerful vans are likely to result in expensive claims. This means they tend to get a higher van insurance group and, ultimately, more expensive van insurance costs.
So, if you're looking to buy a van and your insurance quotes are too expensive, consider looking for a van in a lower insurance group.
What else affects the cost of van insurance?
Insurers look a variety of factors when working out how much your van insurance should cost. These include:
Your age and driving experience - young van drivers tend to pay more
Where you live
Your claims and convictions - a history of claims and points on your licence makes you a greater risk
Your estimated mileage - the more you drive, the greater the risk of making a claim
Your van class of use - using your van for business comes with more risks than using it for leisure
If you're looking to lower your van insurance costs and you can't change your van, read our tips for cheaper van insurance.