When you apply for van insurance, the insurance company looks at your set of wheels to see what group it falls into, before setting the premium. Find out what group your van is in and how it impacts the price you pay for your cover.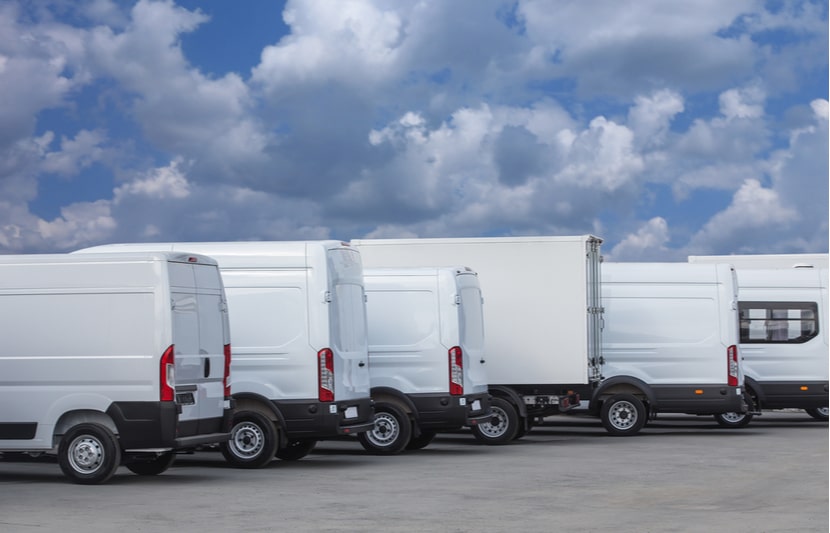 What are van insurance groups?
Just as they do with car insurance groups, insurance companies place different makes and models of vans into categories or groups. This is based on the level of risk they calculate those vehicles represent.
When you apply for van insurance, the insurer should check what category your van is in and use that information to help set the price of your insurance.
Like cars, van insurance groups are numbered from 1-50. Although it's a bit more complicated than the 50 car insurance groups.
This is because prior to 2016 there were just 20 van insurance groups, numbered from 1 to 20. However, it was decided that this was not enough to differentiate between the variety of vans on the market, so in 2016, 30 groups were created.
Vans built before 2016 are numbered 1 to 20 (with one being the cheapest and 20, the most expensive).
Vans built after 1 January 2016 are now ranked 21 to 50 (where 21 is the cheapest to insure and 50 the priciest).
The 50 van insurance groups are decided by a panel of experts, including members of the Association of British Insurers, and are regularly reviewed.
While your choice of van has an impact on your van insurance costs, it's important to note it isn't the be all and end all. Your age, driving history and where you park it all play a part too.
How are van insurance groups decided?
The ABI's Group Rating system for vans takes into account a variety of factors when deciding what group to put vans in.
These include:
The price of the van when new
The cost of spare parts
Typical repair times
The size and weight of your van
Engine size and the van's performance
Bumper compatibility
Van security and safety features
Typically, if your van is on the larger or heavier side it's likely to be in a higher insurance group and cost more to insure. This is because they've got the potential to cause more damage in an accident. The same goes for vans with bigger engines.
Good security and safety features can reduce the risk and put your van into a lower insurance group. This includes high security locks and autonomous emergency braking systems. If spare parts are cheap and easy to get hold of, that can help too.
More than half the money paid out by motor insurers goes towards the cost of repairing vehicles. This is why repair times and the cost of spare parts is a significant driver of costs.